Der Automobilsektor steht am Scheideweg. Geänderte Verbrauchererwartungen und -präferenzen für Elektrofahrzeuge und Technologien der nächsten Generation erfordern eine seismische Veränderung in der Zukunft der Supply Chain im Automobilsektor. Während große Investitionen in  KI-gestützte Technologien erforderlich sind, um wettbewerbsfähig zu bleiben, übt die zunehmende Volatilität auf der Angebots- und Nachfrageseite weiteren Druck auf Gewinnmargen und Renditen aus. In diesem Umfeld überdenken Automobilhersteller ihre Supply-Chain- und Procurement-Strategien und wenden sich an GEP.
GEP arbeitet mit vielen der weltweit führenden Automobilhersteller zusammen, um die Leistung entlang ihrer Supply Chain zu optimieren, Agilität aufzubauen und neue Technologien zu nutzen – alles, damit unsere Kunden in Zeiten der Volatilität wettbewerbsfähig und erfolgreich sein können. Unsere erfahrenen Automotive-Spezialisten, Ingenieure, Transformationsberater, Supply-Chain-Technologen und Datenwissenschaftler arbeiten zusammen, um maßgeschneiderte Supply-Chain-und Procurement-Lösungen anzubieten, die die Rentabilität steigern.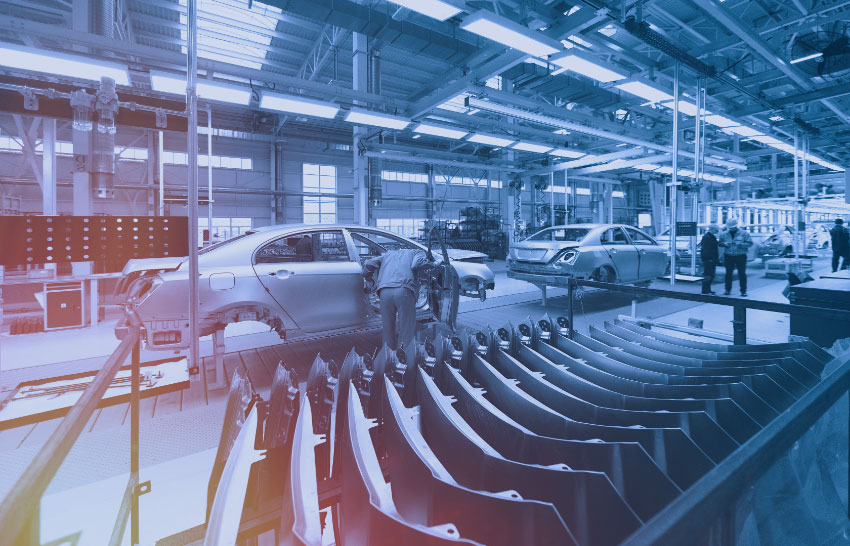 Unser Ansatz
Wir bei GEP verstehen, dass Geschwindigkeit und Agilität für jeden Automobilhersteller und die riesigen Liefernetzwerke, die ihn versorgen, unerlässlich sind. Die Umstellung von Verbrennungsmotoren auf die Produktion von Elektrofahrzeugen – und die emissionsfreien intelligenten Fabriken, die diese produzieren werden – hat die Industrielandschaft revolutioniert, und die damit verbundenen finanziellen, betrieblichen und Supply-Chain-Risiken sind größer denn je. Mit mehr Teilnehmern in diesem neuen Bereich ist alles offen.
GEP bietet: Wir arbeiten Hand in Hand mit Unternehmen, um ihre Supply-Chain-Segmentierung zu definieren, damit sie bestimmte Produkte, Kunden und Teile nach Volumen und Wert ansprechen können, um Supply-Chain-Aktivitäten zu differenzieren und Behandlungen auf realistische Serviceziele abzustimmen.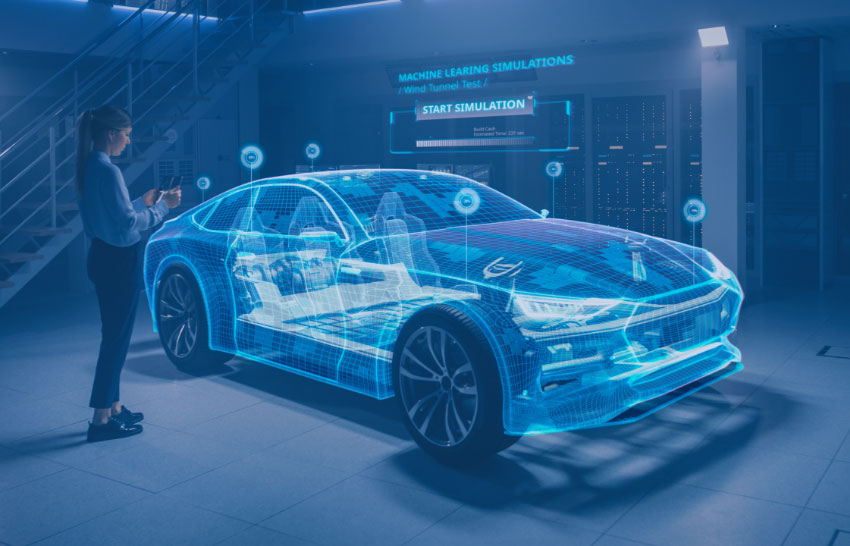 Das Lösungsangebot von GEP für den Automobilsektor
Neben digitalen Working-Capital-Lösungen, Source-to-Settle-Beratungsdiensten, erweiterten Analysen und Risikomanagement für Lieferanten, Unternehmen und Drittanbieter bietet GEP:
Wie COVID-19 die großen Autohersteller dazu gezwungen hat, ihre jahrzehntelang bewährten Strategien zu überdenken.
Strategisches Kostenmanagement und indirekte Ausgabenreduzierung
Digitale Stammdatenverwaltung
M&A-Services, einschließlich M&A-Reinraumservices, Post-Merger-Integration und Programme zur Senkung der Synergiekosten
Digitale Beschaffungstransformation
Nachhaltigkeitslösungen in Procurement und Supply Chain
Digitale Supply-Chain-Optimierung, einschließlich Services zur Supply-Chain-Umstrukturierung, Entwerfen integrierter Planungsmodelle
Supply-Chain-Segmentierung (Kunden, Produkte, Teile)
Supply-Chain-Planung (Outsourcing von Geschäftsprozessen)
Unsere Erfolgsbilanz
Wir liefern maximalen Wert bei der Unterstützung des Einkaufsprozesses, aber das ist noch nicht alles. Unser Blicken geht über diese Dimension hinaus. Wir schaffen ganzheitliche Gesamtbetriebskosten für Unternehmen und Supply Chains, um das Marktangebot unserer Kunden gegenüber Investoren und Kunden zu maximieren.
Beispiele:
Transformation des digitalen Procurement eines Schwermaschinenherstellers mit Hunderten von Einrichtungen weltweit und Schaffung eines vereinfachten Einkaufsprozess, der die Einhaltung von Vorschriften förderte und zu einer um 95 % größeren Ausgabentransparenz und einer um 15 % höheren Kosteneffizienz führte.
Unterstützung eines globalen Pkw-Herstellers bei Einsparungen von 1,5 % bei seinen Massenprodukten durch Rationalisierung der Analyse von Kostenmodellen über unzählige Geschäftspraktiken und Gruppen hinweg und Förderung der Preistransparenz auf Zuliefererteilebene.
Unterstützung eines globalen Reifenherstellers bei der Neugestaltung seiner APAC-Supply-Chain mit Verdoppelung der Kostensenkungsziele und Einbindung regionaler Lieferstrategien für die sich schnell entwickelnde Region.
Partnerschaft mit einem globalen Automobilhersteller zur Implementierung eines zentral gesteuerten Procurement-Modells und Umsetzung einer mehrjährigen Sourcing-Roadmap, durch die Einsparungen in neunstelliger Höhe realisiert wurden.
Nutzung von Synergien nach der Fusion für einen globalen Tier-1-Autozulieferer voran, der seine Umstellung auf elektronische Antriebe beschleunigte und seine kombinierte Lieferbasis um über 30 % rationalisierte.
Zusammenarbeit mit einem Tier-1-Hersteller von Automobilteilen zur Identifizierung und Definition der internen Supply-Chain-Kapazitäten, die zur Minderung von Lieferengpässen im Zusammenhang mit COVID-19 erforderlich sind.Festgestellter Jahreswert von bis zu 12 Millionen US-Dollar in einem Teilgeschäft.
Sprechen Sie mit unseren Experten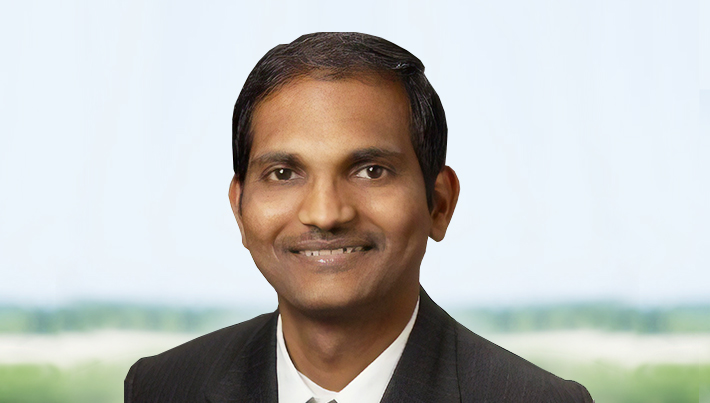 Christian Huber
Christian Huber arbeitet als Business Development Manager mit Fokus auf Software und Technologie in der DACH-Region.  
Er verfügt über mehr als 8 Jahre Erfahrung in der Beschaffungsbranche und hat als Vertriebsleiter für andere Lösungsanbieter sowie als Beschaffungsberater für ein großes Beschaffungsberatungsunternehmen gearbeitet. Zu seinen Fachgebieten gehören die digitale Transformation für Großunternehmen, Lieferketten- und Beschaffungsstrategien sowie Kostenoptimierung.
Christian hat einen Bachelor-Abschluss in International Business von der Regents University London und einen Master-Abschluss in International Management von der SRH Hochschule Heidelberg.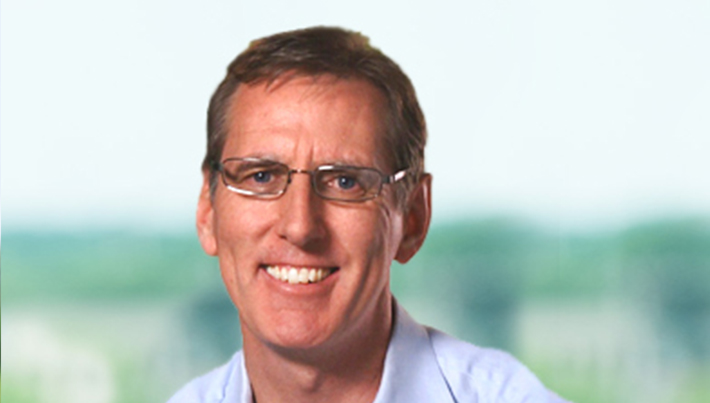 Reiner Pistorius
Reiner Pistorius ist bei GEP verantwortlich für Business Development und Sales. Reiner Pistorius ist seit mehr als 25 Jahren im Vertrieb und vertriebsnahen Bereichen tätig, mit einem starken Fokus auf Procurement, Supply Chain und Enterprise Performance Management / BI. Er arbeitete für Unternehmen wie SAP, EveryAngle (Magnus), prevero (Unit4) und JAGGAER bevor er im Februar 2021 zu GEP kam.
Reiner holds a bachelor in Industrial Engineering from University of Applied Sciences in Saarbrücken and MBA from Mannheim University.
VERTIKALE EXPERTISE
Wir bei GEP glauben, dass jeder Sektor einzigartig ist. Daher haben wir sektorspezifisches Know-how aufgebaut, das uns hilft, umfassende Procurement- und Supply-Chain-Lösungen für alle wichtigen Sektoren bereitzustellen. Von der Beratung über BPO bis hin zur Software ist unser umfangreiches Lösungsangebot darauf ausgelegt, den Wert Ihres Procurement-Vorgangs zu maximieren.