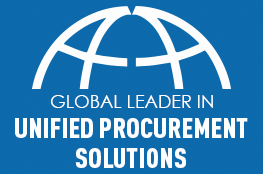 Drive Accelerated Outcomes
If we know one thing, it's that procurement should have an impact on the enterprise far beyond the sum of its parts.
A unified procurement solution — integrating strategy, software and services — can be the key not just to greater productivity and savings, it can also be an accelerator toward fulfillment of current business imperatives across all sectors:
to run leaner and meaner
to be agile and responsive to customers and stakeholders, and
to base strategic decision-making on data and analytics
A true end-to-end procurement operations provider, GEP combines a dedicated procurement consulting offering with BPO and software services. Alongside its market-leading asset acumen, the firm is particularly strong in advising clients on improving their procure-to-pay processes.
– ALM Intelligence
All Things Procurement Under One Roof
We provide the industry's widest range of procurement offerings and solutions. Our end-to-end source-to-pay portfolio includes:
… and much more. We can also deploy our own procurement software platform, GEP SMART, providing technology that delivers ultimate value to clients.
A Unified Solution for Every Type of Company
Our rich diversity of experience encompasses more than two dozen industries. This vast expertise in key sectors, coupled with an acute understanding of categories, suppliers and business priorities, enables us to craft unified solutions that help procurement leaders and enterprise procurement teams achieve next-level results.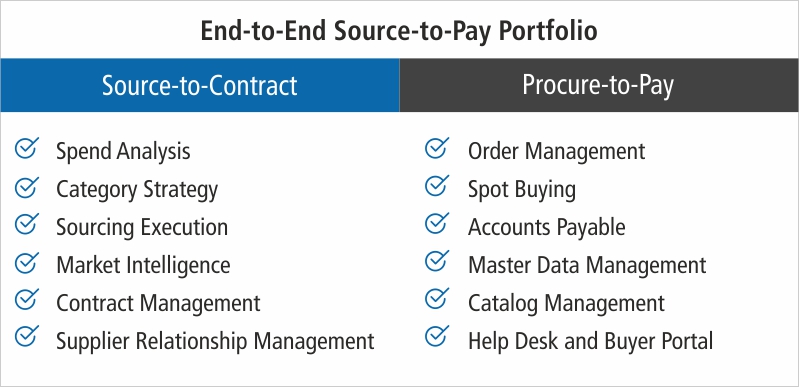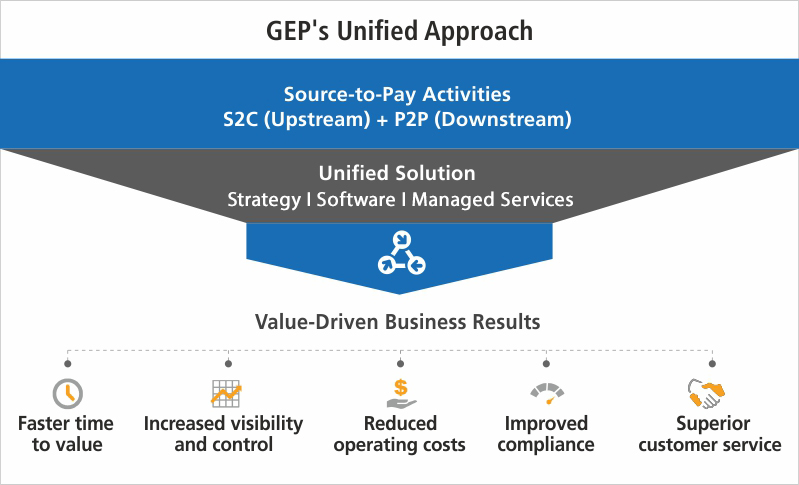 Why Market Leaders Rely on GEP
GEP has helped scores of leading global enterprises to achieve ambitious objectives, helping restructure and revitalize enterprise teams with improved organization, processes and technology.
We don't believe in one-size-fits-all solutions. Every client, every culture and every challenge is different. We have the range and depth of expertise, as well as many of the most accomplished professionals in procurement, to design unified solutions configured to your specific objectives, your team and your company.