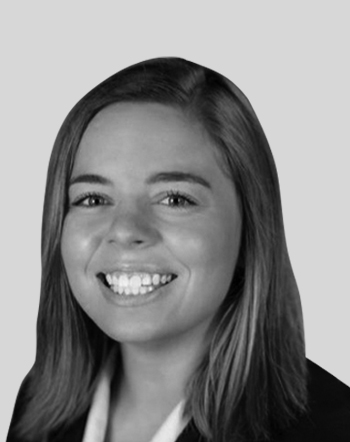 In the seven seconds it takes you to read this sentence, one metric ton of carbon dioxide is released into the atmosphere. This increasingly large amount of carbon dioxide directly relates to extreme weather, food insecurity, loss of biodiversity, and increased health issues for global citizens. With an issue so colossal, Madison has embarked on a journey to create a more sustainable world and is excited to continue that path with GEP.
Before becoming a Senior Associate, and even before completing their MBA, Madison dedicated their life to creating a better world. Their passion for the great outdoors was found on a backpacking trip through the rocky Pennsylvania wilderness, as the Eastern White Pines and Whippoorwills provided a safe place to explore trails and one's identity.
Madison's desire to improve the world's ecological health then spilled into their educational and professional career. While Madison studied sustainability sciences at Penn State, they worked in the Protected Area Research Collaborative (PARC) lab, studying distance-related human-wildlife interactions for charismatic megafauna, like bison and elk, in a national park setting. They also brought their enthusiasm into other positions as naturalist, backpacking guide, wilderness first responder, and intern with Tomorrow's Air. Whatever the job title, the goal was always the same: create a more sustainable world.
At Tomorrow's Air, Madison helped to remove excess carbon from the atmosphere through direct air capture (DAC). This experience inspired Madison to get their MBA from Smeal College of Business at Penn State, with the hopes of working at the intersection of science and business. During these two years, Madison explored the intersectionality of environmental and social justice, especially as it related to organizational structure, and food systems. Their passion strengthened as the recognition and celebration of their own intersectional identity became clearer.
Now, Madison has been with GEP for just over three months as a Senior Associate. They are excited to bring sustainable business practices onto every project and continue to explore the intersectionality of being a queer environmentalist through firm building. In their free time, Madison is an assistant coach for Penn State Women's rugby and continues to explore the outdoors through rock climbing, birding, and hiking.