GEP's founders had a vision in 1999; we will share our success with the communities in which we work and with underserved and at-risk populations.
This vision has turned into a focus on global issues for women, children, literacy and food insecurity. GEP knows that gender equality and access to education and proper nutrition are fundamental and key to a person's growth – so we do everything we can to even the playing field.
GEP is especially proud of our long-term sponsorship of both Ekal Foundation, a non-profit organization on a mission to bring basic education to every child across rural India, and Akshaya Patra, the world's largest NGO school meal program, providing hot, nutritious, school meals to 1.7 million children across India. Without access to education and proper nutrition, no child can reach their potential.
Our employees' harness their philanthropic spirit through GEP Social Initiatives (GEPSI), working locally, in each of our 19 offices around the globe.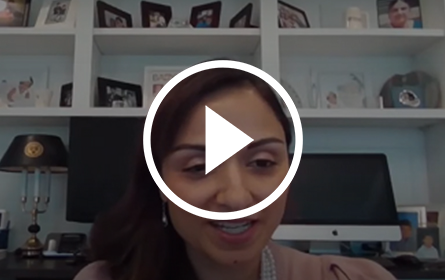 GEP Supports 'Fair Share to End Child Labor' Campaign
GEP president and co-founder Neha Shah pledges to support the Kailash Satyarthi Foundation's "Fair Share to End Child Labor" campaign.
GEPSI
GEPSI began, as many success stories do, with the efforts of one person. A consultant based in the United States took a trip to Ethiopia and came back filled with gratitude and a desire to help those who are less fortunate.
The effort was launched in the United States office in 2009 and spread to our offices in India in early 2010, when Women@GEP India banded together to spread awareness about contemporary social issues, engage with non-profits and local communities, and collaborate with them to help meet their needs.
All our offices around the world participate in GEPSI activities and fundraisers.
One person with an idea in 2009 turned into hundreds of GEP employees around the world. GEP people care and they make a difference by working together.
GEP USA is proud to support and work with Women in Need (WIN). For more than 33 years, Win has provided safe housing, critical services, and ground-breaking programs to help homeless women and their children rebuild their lives. Our GEPSI team organizes events, supplies and campaigns to makes sure WIN has everything it needs for its clients to succeed 
Backpack Buddies aims to provide the children living in homeless shelters with the school supplies they need for the upcoming school year. GEPSI supports the WIN shelter in New York City, serving close to 12,000 women and their children each year
The GEPSI US team also partnered with WIN on April 21, 2017 to celebrate Earth Day. GEPpers taught 25 kids the importance of saving our environment and painted and planted flower pots
Several U.S. team members ran the Rutgers half marathon and 8K together. To cheer them on, GEPSI organized a fundraiser where we contributed to each runner. All contributions went to St. Jude's Children's Hospital
GEPpers worked with Jersey Battered Women Services (JBWS) to provide basic toiletries to 12 families and decorated journals with inspiring messages
The GEPSI U.S. team organized a career fair for women in homeless shelters in the NY and NJ area. They also assisted the women in putting together resumes and gave job advice
Reaching out to the underserved in society has for long been one of the foremost ideals of corporate social responsibility at GEP. In August 2017, GEPSI joined hands with the Akshaya Patra Foundation to flag off a fleet of food delivery vehicles that will support distribution of daily meals to underprivileged children in government-run schools. The goal is to provide over one million meals that will feed poor school children all over India, every day
GEPSI India regularly invites esteemed speakers like Saskia Bruysten from the Yunuz Foundation and Nimish Patel from Empty Hands to meet with and influence employees to spread kindness and giving
Our GEPSI India team works with Happy Feet Home hospice for children suffering from life-threatening illnesses
Twenty-two GEPpers from our Hyderabad office ran a 5K/10K on 22nd January 2017, as part of a GEPSI sponsored fundraising event to support Seva Bharathi's "Kishori Vikas" ― a program designed to educate and empower adolescent girl children in slums
GEPSI Prague works with the children in Motol Hospital, most recently organizing a theater show for the children in the oncological department
GEPSI also works with FFCON (facility for children of foreign nationals), spending free time with the kids and planning activities like picnics, ice skating, and cinema visits. GEPSI Prague also regularly donates clothes, shoes and other accessories to the facility ― most used as birthday and Christmas presents for the children
Our Prague GEPpers also helped refurbish a local animal shelter. We did some gardening as well as cleaned windows for the owner of the facility. In addition to the physical help, we provided the shelter with food and equipment for daily maintenance
Most recently, GEPSI London worked to educate and raise awareness on the conflict in Syria. GEPpers visited the British Museum and toured the excavation room, learning about current research sites in the Middle East and the threats they face
They also learned about the British Institute for the Study of Iraq (BISI), which offers academic and cultural support to a country in constant upheaval. As part of our social initiative, GEPSI London collected £400 to help BISI scholar Omar Jassam, who visited the U.K. for his research on "Destruction of Cultural Heritage in Regions of Armed Conflicts: Iraq."