The success of any procurement organization depends on how effectively it can execute on its sourcing strategies. But with hundreds of different categories and thousands of lines to manage, achieving best-value sourcing can be difficult.
GEP SMARTTM makes it easy to find the right suppliers for your business through best-in-class, easy-to-use and intuitive sourcing tools. Collaborate across offices and geographies with colleagues to evaluate suppliers, author new RFPs and award contracts. Leverage the full potential of supply markets and maximize the value of your spend by increasing competition for your business.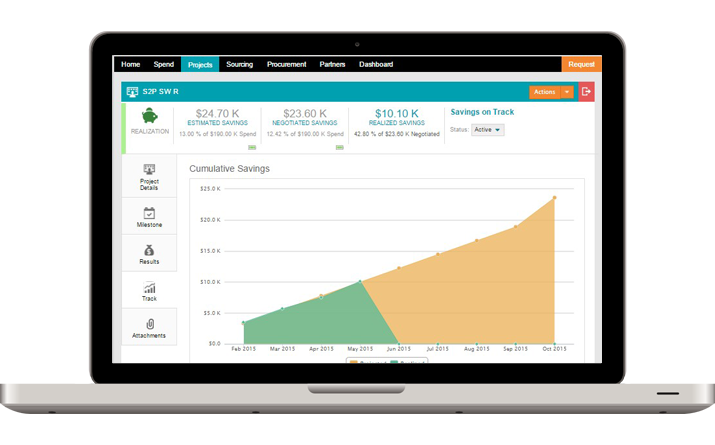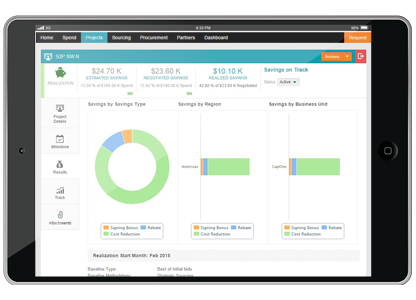 Intelligent
Intuitive
Comprehensive
Mobile
Cloud-native
Best-in-class
Powerful
Game-changing
SOURCING SOFTWARE
GEP SMART features the most powerful and effective set of management sourcing tools available to enterprise procurement teams today. Leverage sourcing best practices, streamline and automate on one unified sourcing and procurement platform native to cloud, mobile and touch technologies. Drive more competition for your business. Manage risk and maximize value for money. GEP SMART helps you realize and sustain long-term savings.
Collaborative RFP Authoring
Quickly and easily build multi-line proposals and quotes with flexible forms, templates, wizards, and consistent workflows across all your business units, regions and suppliers by collaborating with colleagues
Supplier Intelligence
Get all the information you need about your suppliers — old and new, across categories and regions — in one place. Evaluate your relationship with existing suppliers before you invite them for a new RFP
Real-Time Auctions
Stimulate more competition for your business and achieve true, up-to-the-minute market pricing on products and services. Drive best-value sourcing for your business with real-time auctions, always
Sourcing Repository
Create sourcing events quickly from best-practice sourcing templates, based on your business rules. GEP SMART helps you save on the time and effort needed to launch a new RFI, RFQ, RFP, or e-auction
Sourcing Dashboards
Get 360-degree view of all the sourcing activities and events across the enterprise — past and present. Evaluate performance against your sourcing strategy. Take timely actions to drive better results
Seamless Process Flow
No more working with multiple sourcing tools. GEP SMART's in-platform analytics automatically activate sourcing waves; pre-populated contract tools and templates speed up the procurement cycle
Explore the Capabilities of Our Sourcing Software
Create online sourcing events with just a few clicks, based on your sourcing strategy
Seamlessly run multiple auction lots concurrently or in sequence, depending on your business needs
"Flip" a sourcing event into a contract and then turn it into an award directly by working with your suppliers
In-platform analytics automatically trigger sourcing waves; contract templates speed up supplier agreements
Cut an average of 40% from RFx-to-Auction cycle times; reduce manual paperwork and eliminate processing errors
Standardize on documented, repeatable best-practice processes to drive best-value sourcing, always
The flexibility of the solutions is a real advantage for us because our sourcing initiative will continue to evolve and we believe that GEP's procurement technology can accommodate these changes.

1000
New Contracts Per Month
$50
Billion In Spend 140 Countries
10,000+
Vendors Across Multiple Countries
Why GEP SMART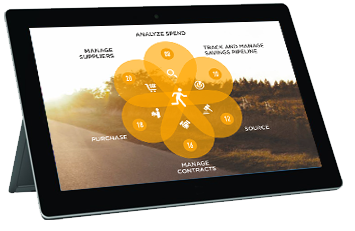 GEP SMART Sourcing can be used as a standalone application or as part of the GEP SMART unified procurement platform, alongside Spend Analysis, Contract Management, category management, Supplier Management, Procure-to-Pay, and other functions.
Opportunities identified in GEP SMART's Spend Analysis function can be transformed into strategic savings projects in GEP SMART's Savings function. By connecting the sourcing events to the savings projects, GEP SMART allows you to identify where the savings will come from and track them through contract negotiation and ultimately to purchase order.
GEP SMART does all of this because it is one unified procurement platform. The best-practice templates for projects, sourcing events, contracts, and more are based on GEP's global procurement expertise. So, far from being just another strategic sourcing tool, GEP SMART is where sourcing forms a critical link in the chain — from savings opportunities to realized savings.
Frequently Asked Questions
GEP SMART's sourcing function can help enterprises engage with the right suppliers across major categories to drive best-value deals aligned with strategic sourcing milestones. GEP SMART's e-sourcing function can be used to collaborate across offices to evaluate suppliers, author RFPs, streamline RFx-to-award cycles, and execute sourcing events like e-auctions. GEP SMART, being a unified procurement software, can enable the automation of transforming winning bids to contracts and can initiate the contract management and supplier management processes once the sourcing process is complete.
GEP SMART is a unified, cloud-native procurement platform capable of automating not just your sourcing operations but your complete source-to-pay (S2P) cycle – from spend analysis to accounts payable and savings tracking. Customers do not have to subscribe to the entire platform or just be limited to single-function, stand-alone applications that you might find in on-premises software. Choosing GEP SMART means can you can take advantage of every function of the unified procurement platform or just the ones you need for your organization right now.
As GEP SMART is a cloud-native procurement platform, implementation is all about configuring the software for your specific requirements. The time required for this varies with each deployment and largely depends on the number of users, geographical locations and the number of suppliers that need to be configured in the software. Customers can go live and host sourcing events on GEP SMART in just a few weeks.
Of course. GEP SMART is designed to align with your strategic sourcing process and allow you to compare different suppliers, their proposals and any criteria that you determine as part of your selection process. In fact, in GEP SMART, your supplier database and your sourcing database are one and the same – allowing you access to detailed supplier profiles, scorecards and past performance data throughout the sourcing process. Users can search and analyze the supplier database before including a supplier in a sourcing event or even add new suppliers to their RFx.
GEP SMART optimizes the RFP process by storing every RFX in a central repository – users can turn successful RFPs into best-practices templates for future use instead of creating RFPs from scratch. They can even select individual criteria from past events for inclusion in new ones. GEP SMART's sourcing function allows collaborative RFP authoring configured to your team's workflow with the flexibility to delegate responsibilities on a case-by-case basis when publishing a new request for proposal (RFP) or running an auction.
Yes. Using GEP SMART, customers can host online or e-auctions and enable real-time bidding supported by different lotting strategies, extension rules, safety nets, and other advanced features of the software that allow complete control over the auction. Event managers using GEP SMART can pre-qualify suppliers for participation in auctions by leveraging the in-built supplier information management function and following a series of automated processes.
Yes. Following deployment of GEP SMART, the supplier onboarding phase is initiated to link suppliers to the procurement platform. We also assist you in creating RFXs and running auctions until you are comfortable doing it on your own. The software is designed to allow intuitive navigation, but for processes in which you need assistance, our experts will be available to help you achieve what you want.
When selecting suppliers for your sourcing event, you can either pick them from your supplier database or onboard new suppliers through your predefined supplier registration, enrolment and categorization process. These suppliers can connect to the sourcing event through GEP SMART's supplier portal.
Yes. GEP SMART's sourcing dashboard gives you comprehensive, real-time visibility of all your sourcing events — RFIs, RFPs, RFQs, and auctions — across the enterprise. This sourcing dashboard also lets you drill down, filter and select the parameters that you need to see to optimize your process or achieve cost-reduction. You can also create and share reports, graph or chart you need using GEP SMART's reporting function. In fact, being a cloud-based platform, GEP SMART also offers the inherent benefit of being accessible anytime, anywhere and on any device.