While basic cost-cutting programs are important, they are often limited in their reach and impact. Zero-based budgeting (ZBB) is a methodology and technique that makes cost management an everyday way of life. It provides insights into true spend and rapid cost takeout, embedding a culture of accountability for ongoing cost.
Our structured approach to ZBB allocates funding based on program efficiency and to the point of use rather than budget history or ownership. ZBB provides procurement and finance teams forensic-level insight into true spend types and their end-use locations to benchmark and target cost reduction across people, property, direct and indirect spend.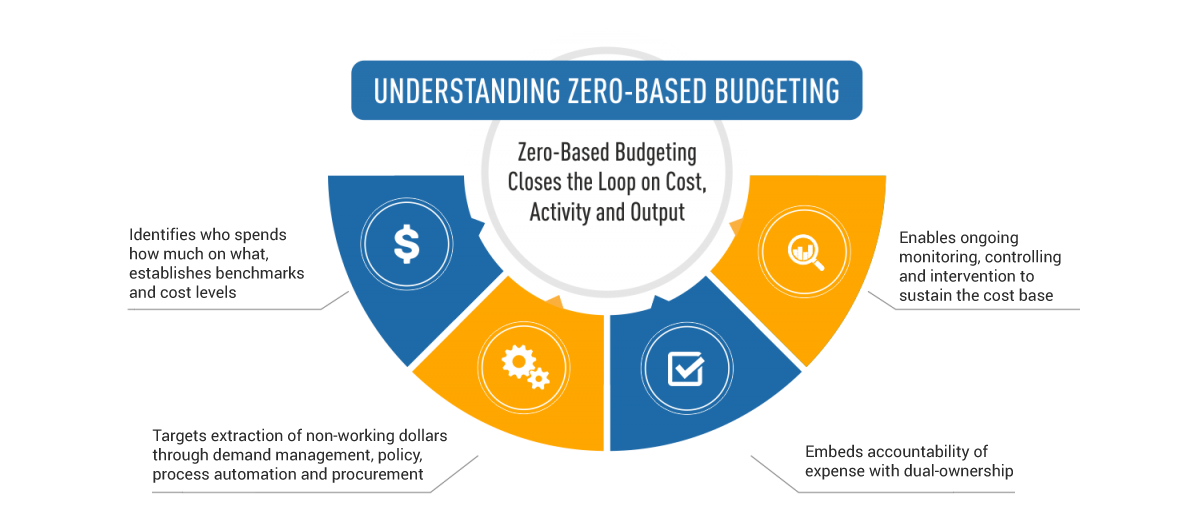 Drive Sustainable Growth and Profitability with ZBB
At GEP, we help our clients target and reduce their total operating costs by combining forensic insight with organizational, functional and internal benchmarking to define targets.
Through ZBB, we reset the baseline and then extract costs through various demand, cost, structure and process levers. We work with you to embed a culture of cost consciousness throughout the enterprise, and enable control and monitoring of category and budget governance.
Our ZBB experts analyze your spend and map your total costs to value chain activity to determine which activities add value and which ones don't (good costs vs. bad costs), and select the right levers to influence the outcome and cost base.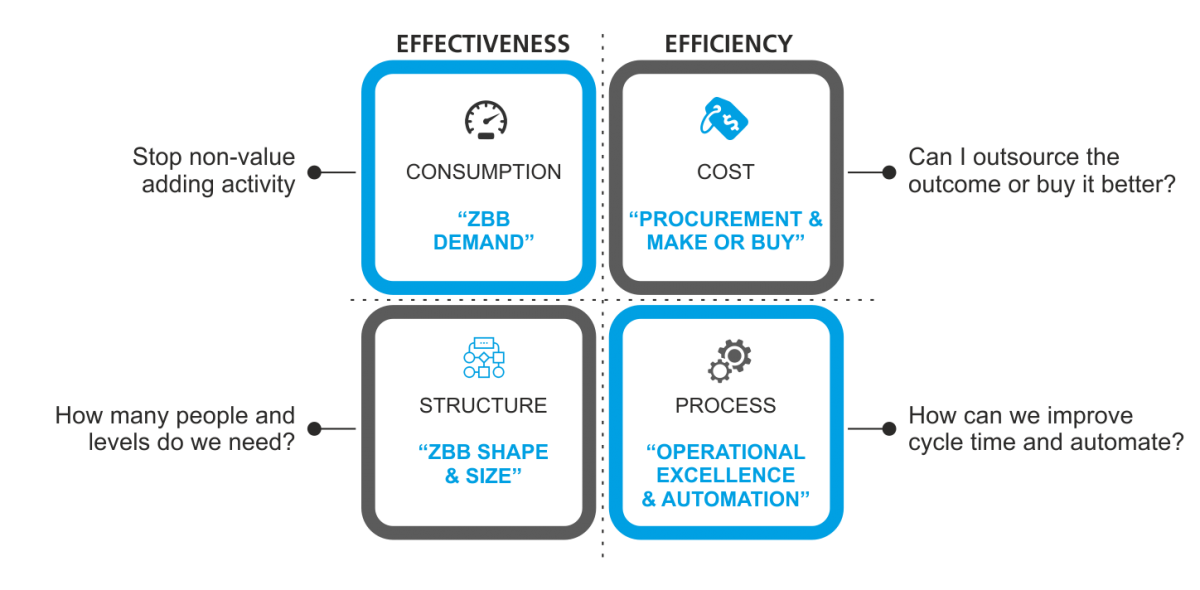 Value Beyond Cost Reduction
GEP's ZBB solutions go beyond cost reduction to unlock strategic value and help you:
Improve financial performance by reducing SG&A between 15 percent and 35 percent
Free up working capital and non-working dollars for investment in growth
Gain competitive advantage by repositioning the cost base and getting insight into fixed and variable costs
Enable agility and flexibility to respond to changing markets and demands
Understand spending patterns compared with the industry and competitors
Create a culture of accountability and cost consciousness while maintaining high levels of productivity and output