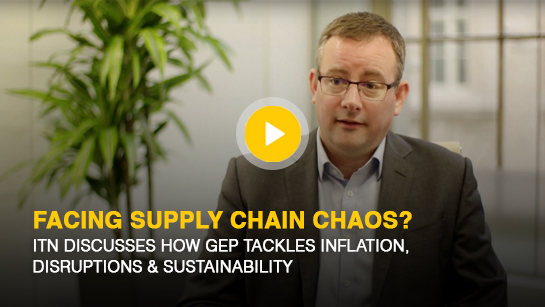 Procurement's role in the enterprise has evolved. Today, CPOs and procurement leaders are expected to work closely with the C-suite as strategic business partners and trusted advisors to mitigate risks, create competitive advantage, and drive enterprise growth.
As a global leader in procurement consulting, GEP helps Fortune 500 and Global 2000 enterprises build and manage high-performance procurement organizations to rapidly achieve more efficient, more effective operations, with greater strategic reach and increased business impact.
With deep expertise in procurement transformation, we guide enterprise procurement teams toward a new operating model — one where strategy, technology and operations combine to deliver game-changing business outcomes.
Unmatched, Comprehensive Procurement Consulting Capabilities
GEP combines strategic procurement consulting services, cutting-edge technology, and managed services to help clients achieve their strategic, operational and financial objectives.
Our comprehensive range of procurement consulting capabilities includes:
From Quick Wins to Long-Term Success
Cost savings, sure. But they are just one facet of procurement's larger mission to deliver sustainable ROI and enhanced value to the enterprise. GEP's procurement strategy consulting services help enterprises in the most fundamental ways – increased profitability, improved productivity and business agility, streamlined operations, increased competitiveness, among others.
Our team of highly experienced procurement strategy consultants helps clients find solutions to their most intractable problems — solutions that incorporate creativity, ingenuity, innovation, and mastery of both procurement strategy and technology. Our procurement consulting services portfolio has been engineered to support the full range of our clients' needs, today and as they evolve.
GEP has been our partner in the procurement transformation journey, helping us accelerate toward best-in-class. The key success factor for me is that GEP has the ability to operate like somebody wearing our name badge, like an extension of our organization.
– Head of Sourcing and Procurement, Dentsply