Global suppliers. Fluctuating market and business conditions. Attenuated supply lines. New relationships. Political, economic, climate and disaster-related risk.
Your work is complex enough. GEP SMARTTM helps reduce that complexity by providing you useful, actionable insights into supplier performance that yield better outcomes and drive real savings.
Get the full, comprehensive set of supplier management tools that your procurement organization needs to manage supplier information, relationships and performance, and drive more value across the enterprise. With a single database of suppliers across all the procurement functions — from source to pay — GEP SMART supplier management software ensures traceability and real-time visibility of supplier performance. This cloud-based, source-to-pay procurement software allows you to source, procure, pay and manage all related processes on the go.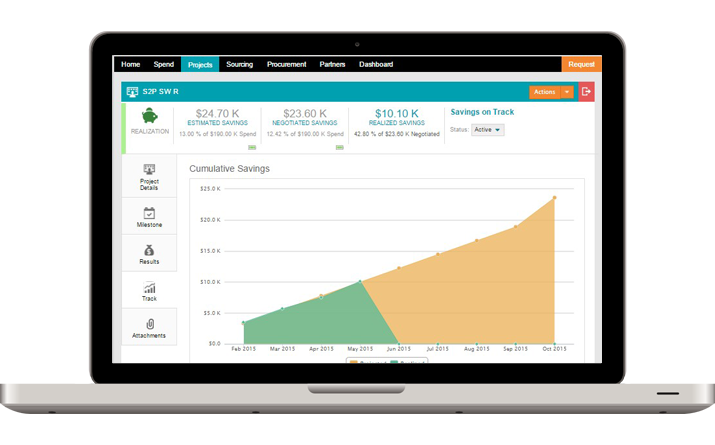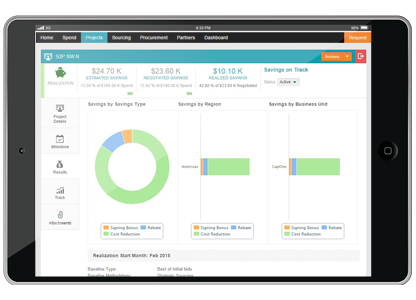 "We used to maintain our supplier profiles at the business unit level in the past, today we maintain them in GEP SMART. So we now get all the information we need about a supplier in one place by simply logging into GEP SMART before any supplier meeting."
Intelligent
Intuitive
Comprehensive
Mobile
Cloud-native
Best-in-class
Powerful
Game-changing
SUPPLIER MANAGEMENT SOFTWARE
GEP SMART supplier management system provides comprehensive functionality for managing your supplier information, performance and relationships. From an intuitive and easy-to-use supplier portal, your suppliers can access and update their profiles, respond to surveys and questionnaires, and provide you with the information you need to assess suitability and performance.
In addition to a central repository for detailed supplier information, our supplier management solution delivers full supplier performance management and auditing capabilities. With qualitative and quantitative scorecards, targeted and focused survey forms, questionnaires, and comprehensive action plans, you can get 360-degree visibility of supplier performance.
Supplier Information Management
Comprehensive supplier information repository with buyer- and supplier-maintained records containing risk, contact, diversity, financial data, business-critical certifications and documents
Supplier Performance Management
Evaluate supplier performance using combinations of qualitative and quantitative supplier scorecards. Identify trends and changes in supplier performance by category, region or business unit
Supplier Relationship Management
Mitigate and manage issues through structured, collaborative and programmatic action plans. Ensure that your strategic sourcing initiatives stay on track by resolving performance issues
Comprehensive Supplier Intelligence
Supplier dashboard reveals your relationship with every supplier — total spend with a supplier, proposals submitted, active contracts, and purchase order history, among others
Easy Registration & Updates
Add new suppliers, update supplier data manually or enable self-serve to allow suppliers to update their own data. Ensure that all the supplier profiles are accurate and always up-to-date
Master Data Management
Easily update and maintain your supplier master data. Use the same master supplier data across all your procurement functions — planning, sourcing, contracting, managing and purchasing
Assess performance against qualitative and quantitative benchmarks; monitor buyer satisfaction in real time
Generate pre-configured reports or develop custom-configured reports to evaluate supplier performance
Monitor performance against SLAs in supplier agreements; trigger automated alerts and status updates
Track, monitor and compile qualitative and quantitative assessments for fact-based performance reviews
Discover, address and fix supplier performance issues before they turn into bigger problems
Publish questionnaires and surveys for supplier evaluation; collate responses and submit them for analysis

1000
New Contracts Per Month
$50
Billion In Spend 140 Countries
10,000+
Vendors Across Multiple Countries
Why GEP SMART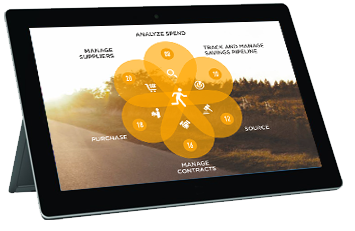 More than ever before, supplier management needs to be an active and collaborative process. Multiple stakeholders from within your business and the suppliers themselves — all have a vested interest in keeping the relationship moving toward your strategic goals. Simply relying on vendor master data in your ERP system is no longer good enough when it comes to identifying your suppliers and evaluating their performance.
GEP SMART's unified procurement platform has your supplier base underpinning the entire source-to-pay process. Whether you are setting up a savings project, running a sourcing event, negotiating a contract, or browsing catalogs; whenever you see a reference to your suppliers, you are looking at the same information. You can quickly see your relationship with suppliers across all parts of the procurement process and see how they have been performing. It's this granular and comprehensive visibility that makes GEP SMART an indispensable tool for supplier management.
Get Up-To-Date, Accurate and Reliable Supplier Information With GEP SMART Supplier Management Software
Multi-System Integration
GEP SMART integrates seamlessly with existing enterprise systems — ERPs, SRMs or sourcing tools — to create new supplier records and update transactions. Supplier master data is validated and cleansed automatically while loading.
Data Integrity
GEP SMART 's Supplier Master Data Management tool automatically aggregates, cleans and normalizes supplier data records. It then compares the supplier master data to GEP SMART s Vendor Master for verification and quality assurance.
Iterative Processing
Supplier MDM processes data in batch and real-time cadences. Real-time services execute at point of entry, record creation and updates. Batch services execute against existing supplier records during migration and initial integration.
Workflow & Administration
Review actions taken by the Supplier MDM tool ensure enterprises have a single, trusted source of truth for all supplier data. Users can centrally govern master data using configurable business rules, enabled processes and workflows.
Vendor Master
GEP SMART 's vendor master acts as a trustworthy primary source for the master data records of every supplier in the enterprise. This ensures that the supplier risk and performance modules are consistently stocked with accurate vendor data.
Live Supplier Record
Supplier MDM removes duplicates and enriches records with verified updates, ensuring accurate and up-to-date data. It also provides holistic visibility into supplier history and performance across operating units, time, and geography.