Good procure-to-pay (P2P) systems are capable of bringing large amounts of spend under management by eliminating off-contract, maverick buying. But simply installing a procure-to-pay tool won't guarantee better reporting, utilization or compliance for your enterprise.
For your procure-to-pay suite to truly be called a success, it must bring about a step-change in contract utilization. And to achieve that, it has to enable buyers to get what they need, when they need it, in a way that seamlessly connects requisitions to purchasing and payables. Just as important, your users must be able to do their buying as a simple and intuitive shopping experience that maximizes both adoption and contract utilization.
GEP SMARTTM unifies the order-to-invoice process with the source-to-contract process, effectively connecting every order to a contract, to a plan and to a target. It provides full procure-to-pay functionality — from item search to invoice matching and payment authorization — with best-in-class user experience. Easy to use and easy to deploy, GEP SMART can be implemented rapidly across multiple lines of business, effecting game-changing results.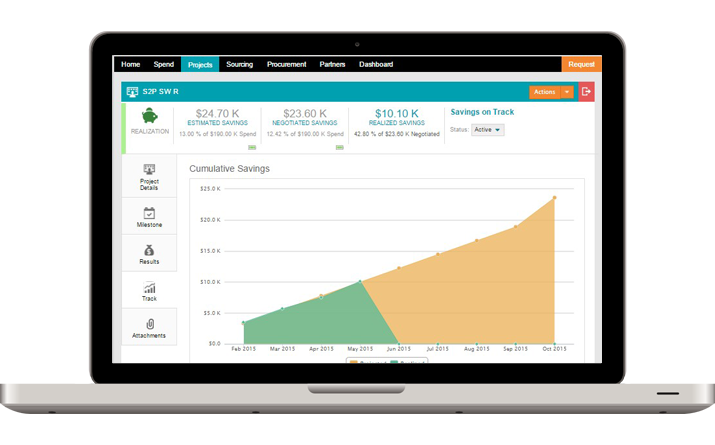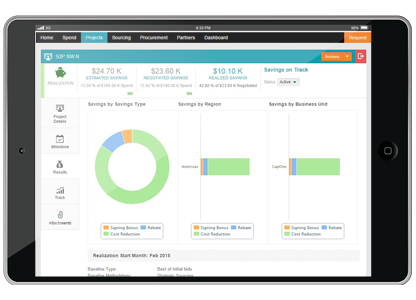 User Experience — Central to P2P Success
Give your buyers a procure-to-pay application that delivers a stunning, convenient consumer-like purchase experience, enabling them to find what they're looking for through a quick, intuitive process. Enable them to shop directly from the contract or blanket order. GEP SMART's Guided Buying offers quick and easy access to what you need right now, whether the item is listed in catalogs — hosted and punchout , internal inventories or supplier websites. Users can compare items across different suppliers or lines, fill shopping carts and place easily trackable orders. Not only does this maximize compliance and utilization, it goes on to assure full process visibility.
Automation Expands Compliance and Shrinks Processing Time
Policy enforcement becomes much easier when buyers have a system that lets them source the right product from the right vendor at the right price, and get it faster too. GEP SMART's sourcing engine speeds up the workflow and approval process, giving you shorter purchase order cycle times, more purchase orders processed in less time, and shorter supplier lead times. It's not just easy — it's also flexible, scalable and transparent.
Intelligent
Intuitive
Comprehensive
Mobile
Cloud-native
Best-in-class
Powerful
Game-changing
PROCURE-TO-PAY SOFTWARE
GEP SMART's comprehensive procure-to-pay functionality covers the entire purchasing process — from requisition to approval, automated three-way matching and exception handling, supplier communication and relationship management, payment, and reporting. Implementation is easy and rapid, with superb legacy integration capabilities, appealing design and minimal training required for any level of user.
We selected GEP SMART … and we delivered P2P in seven months. The outcomes speak for themselves. Four-fold increase in savings … and a 50 percent reduction in the time it takes for us to process work. And that's an indicator that it's improving all the time.
See What You Can Do
Automate all downstream processes. Reduce processing time, effort, errors and paperwork
Analyze spending patterns by category, supplier or geography. Identify new savings opportunities
"Flip" completed auctions and other sourcing events straight into requisitions with just a few clicks
Create requests for large quantities or high-priced items for bidding and flip them into tactical sourcing events
Configure goods received by commodity. Generate partial or full receipts, with assorted drop-off and match options
Maintain a robust audit log. Record all relevant data over the course of the invoicing lifecycle

1000
New Contracts Per Month
$50
Billion In Spend 140 Countries
10,000+
Vendors Across Multiple Countries
Why GEP SMART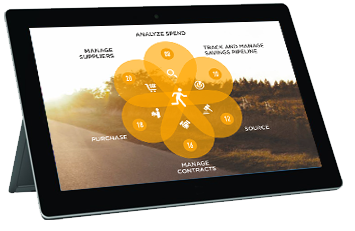 The GEP SMART procurement software platform boosts control, compliance and process efficiency, and slashes paperwork, processing errors and costs — with a minimal learning curve. From order to invoice, your procurement operations will become more efficient, gain valuable insights into spending patterns, and save more time and money.
Full purchase-to-pay automation — purchase requisitions are turned into purchase orders and sent to suppliers for fulfillment, all digitally and automatically
Validation, invoice matching, exception handling and reconciliation necessary for accounts payable
Savings tracking, right from opportunity identification, through sourcing, contracting and on to order processes
Built-in business intelligence which enables oversight of the entire source-to-pay cycle, maximizing realized savings
Frequently Asked Questions
GEP SMART P2P software gives users the flexibility to custom-configure approval workflows. All approvers (serial, parallel and pool) and automatic approvals are decided by a combination of variables. The purchase requisition and approval process can be simplified by allowing low-risk, low-value, catalog-based purchase requisitions to be directly forwarded to pre-approved suppliers, and other purchase requests to be sent to designated personnel.
Yes — the GEP SMART procure-to-pay solution features interactive dashboards that allow tracking of open and fulfilled purchase orders at every level, in a single convenient view, regardless of whether purchase requisitions are attached.
Yes — GEP SMART can perform multi-way invoice matching, resolving problems that might result in invoice exception. Well before invoices reach accounts payable, GEP SMART runs change-invoice and change-order processes to effectively incorporate changes in pricing or quantity. And since invoice form and composition have no bearing on the process, GEP SMART can handle invoices whether they are submitted without an order, on paper, or via email.
Yes — supplier relationship management is a major function of the GEP SMART procurement platform. GEP SMART helps users monitor performance and proactively maintain better relationships with suppliers. Supplier relationship management on GEP SMART features the ability to construct robust governance structures, deploy appropriate supplier engagement models, and participate in an assortment of focused, joint activities. It also gives users the power to define action plans, assign stakeholders and measure results of supplier engagements.
Standalone P2P tools often fail to efficiently link together all processes of the S2P cycle, impeding collaboration and stifling the workflow. GEP SMART, on the other hand, is much more than a procure-to-pay platform. It is a complete, unified, source-to-pay procurement platform with P2P as an integral part. GEP SMART enables enterprises to streamline and automate their end-to-end S2P process including spend management, sourcing, contract management, supplier management, P2P, savings tracking and much more.
Based on the business rules that need to be applied, GEP SMART allows users to easily amend, withdraw or change purchase orders. GEP SMART can be entirely customized to mirror the way your enterprise operates. You can fully incorporate your policies and processes into the software — and GEP's procurement experts will also help you outline best-practice policies from the ground up.
GEP SMART gives you the flexibility to control rights and permissions for every user — this means that you can permit or restrict users from preparing or approving purchase requests. In addition, you can custom-configure the requisition approval hierarchy according to your organizational structure and reconfigure it as needed at future points.
Yes, you can create a requisition to engage with independent vendors on GEP SMART and then run it through an approval hierarchy prior to processing. However, the usual best practice is to engage with pre-approved vendors to limit off-contract purchasing. Nonetheless, an ad-hoc request can be competitively sourced for best results, because requisitions can also be "sent for bidding" at any given point.
If approvers do not approve or reject requisitions within the stipulated time frame, they will receive system-generated reminders. If they do not respond to these alerts, the requestor can either withdraw and cancel the requisition, or resubmit it after selecting a different approver. GEP SMART procure-to-pay software can also be configured to reroute approvals to other members of that approval pool.
Yes. Workflows on GEP SMART procure-to-pay software can be customized as hierarchical, parallel or pool. This is similar to the way approvals can be configured depending on value, category, geography and business unit. These workflows can then be applied to purchase requisitions and/or purchase orders, and can vary depending on the best fit for the enterprise.
Yes. GEP SMART procure-to-pay software includes comprehensive user roles, which means that the software understands who you are, automates approvals, and populates requisitions and orders with accounting and other codes without any manual intervention.