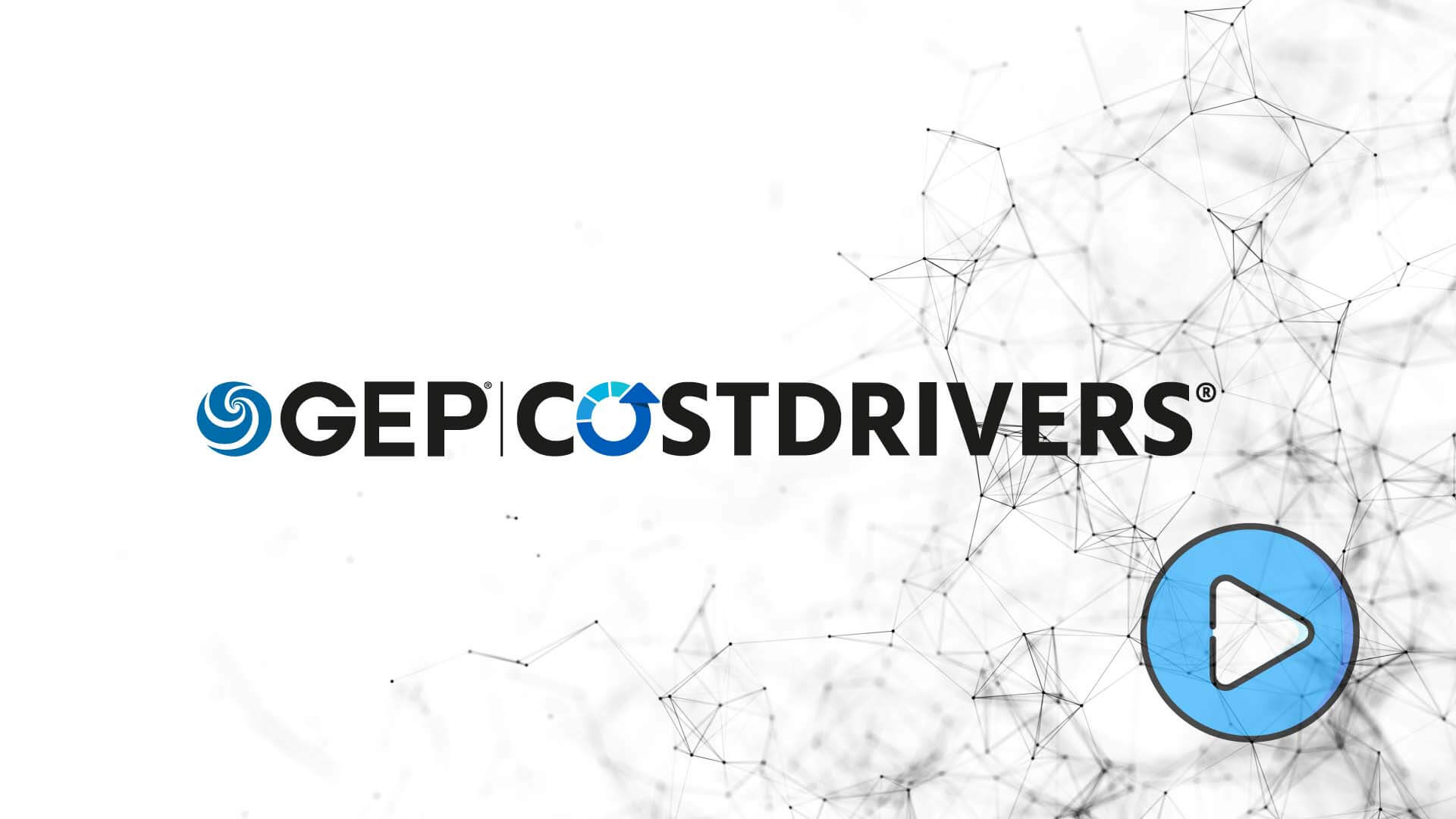 Keeping track of pricing and cost can be a challenge, especially when having to deal with multiple data streams and many materials. GEP COSTDRIVERS is a global supply markets forecasting, pricing trends and cost-modeling platform to develop, compare and contrast a full-range of cost models in one source, improving productivity, fostering efficiency across functional areas and driving sustainability.
Market Data and Intelligence for Decision Making
To gain insight you can act on, you need the right data at the right time, presented in a meaningful way. GEP COSTDRIVERS features over 100,000 indexes that track transaction prices for commodities, services and supplies in over 60 countries, across thousands of direct and indirect categories that address 25 industry verticals — it is where big data, analytics and market intelligence meet. With this information, GEP's customers can benchmark against competitors to gain an advantage. It also provides the support they need to make forecasts, planning projections and predictions as well as negotiate and strategize price repositioning.
One Platform for Cost and Supplier Management
Every component of the products we buy has a price — businesses must have visibility into all the costs that come with bringing a product to the marketplace. Just as important, there is also a supplier relationship to manage. GEP COSTDRIVERS puts all that information in one place. By having historical data, advanced analytical functionality and machine-learning-enhanced insights under one roof, GEP's clients are able to make real-time pricing intelligence work for them.
Key Features
One integrated source for cost and price data
100k+ Global Price Indexes, including commodities, services and operating supplies
Data from over 60 countries
Over 5,000 Cost Models
15 years of historical data
Automation tools for procurement, sales and finance functions
Cost-breakdown analysis, where products and services are analyzed in terms of their weighted cost components with forecasts
Used by over 330 clients
19 years of operation
Gains in Productivity and Sustainability
The scope of what GEP COSTDRIVERS can offer is large. The platform provides its users with thousands of indicators related to macroeconomics, commodities, and other industrial, operational, and production costs in over 60 countries. With a strong foundation of accurate, real-time data, GEP's clients will be able to improve productivity, drive sustainability and implement across functions.