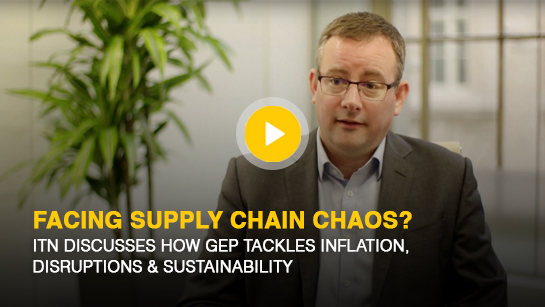 GEP is a recognized global leader in strategic procurement and supply chain transformation. We support an extensive and expanding roster of Fortune 500 and Global 2000 clients from every industry, across every region in the world. Our insight and expertise help companies build and manage successful procurement and supply chain organizations, and our solutions ensure improved efficiency, greater reach for operations and increased business impact.
Our fresh thinking and innovative strategies are redefining expectations of what procurement and supply chain organizations can achieve. As trusted advisors to many of the world's leading global enterprises, GEP helps bring more money to the bottom-line, boost EBITDA, enhance competitive edge, and maximize business and shareholder value.
PROCUREMENT STRATEGY
Now an integral part of the C-suite, CPOs and procurement leaders are expected to deliver cost savings, mitigate risks, find new competitive advantages and drive business growth — goals that GEP can help achieve and exceed. Our unique coupling of strategic procurement consulting services with digital procurement transformation creates comprehensive, unified solutions that support the full range of our customers' needs — now and as they evolve.
 
Learn more about procurement consulting services from GEP.
SUPPLY CHAIN STRATEGY
Supply chain leaders are constantly under pressure to deliver more value — no mean feat even in the best of times and made incredibly difficult amidst increasing volatility and disruption. GEP's supply chain consulting services help enterprises create and manage high-performing, resilient supply networks capable of responding intelligently to dramatic change with improved agility, flexibility and resilience.
Learn more about supply chain consulting services from GEP.