It's no secret that leading companies in the global banking, financial services and insurance (BFSI) sector are looking to operate more cost effectively and boost savings from their procurement and supply chain operations. Increasingly stringent regulatory requirements, shifting consumer behavior and changing competitive landscapes are putting BFSI enterprises under considerable pressure to manage associated costs and enhance the overall customer experience.
Digital transformation offers an answer — it creates opportunities to reduce costs, concentrate on innovation, and enhance customer centricity, while focusing on technology and cybersecurity. If you want to raise the bar and build a next-generation enterprise that can deliver impressive savings through the foreseeable future, GEP can help.
We selected GEP SMART … and we delivered P2P in seven months. The outcomes speak for themselves. Four-fold increase in savings … and a 50 percent reduction in the time it takes for us to process work. And that's an indicator that it's improving all the time.
– Richard Powell, Director of Procurement and Supply Chain, Prudential
Banking

Financial Services

Insurance
Banking
It's time for banks to move from analysis to action. In the post-reform environment, they must take on a new role to meet government, market and management expectations, boost their return on equity, and spur growth.
To revitalize growth, banks must adopt new strategies, embrace technology in a much more meaningful way, and leverage the value of outsourcing.
GEP can help. We have proven expertise to help banks achieve savings targets and accelerate returns on investments. Our team of banking sector experts can foster efficiencies through greater centralization, as the operations of most large banks are highly fragmented across geographies and business units. GEP addresses these challenges by:
Focusing on core business processes
Identifying critical versus non-critical spend
Developing consistent data tracking
Procurement's Role in Modern Banking
In the last decade, banks have started taking steps to become truly "digital." With changing regulatory environments and growing expectations of tech-savvy customers, procurement must provide efficient category management of its major spend and better manage supplier risks, which will help the organization achieve savings, innovation, agility and flexibility.
Financial Services
Insurance
Why GEP?
With a proven track record in global procurement and supply chain for top BFSI organizations, GEP can help create business and operational value, drive savings, and boost return on investment by managing third-party spend and establishing best-in-class processes to keep up with the ever-changing regulatory environment and volatile business conditions.
GEP has managed various workstreams, like Third-Party Risk Management, Insurance Claims and Underwriting, Market Data, Card Production and Loyalty and Rewards, that have created substantial value for its clients by improving the overall sourcing and procurement process. This has delivered high levels of profitability in an increasingly competitive sector. We can provide:
Full supplier spend and contract visibility across the organization for effective risk management
Up-to-date tools and technologies required to efficiently conduct everyday tasks
Category management expertise to help mitigate supply risk, drive innovation and promote continuous improvement
Proven data management techniques and standardization
Innovative, best-in-class software and services to keep up with new trends and boost operational efficiencies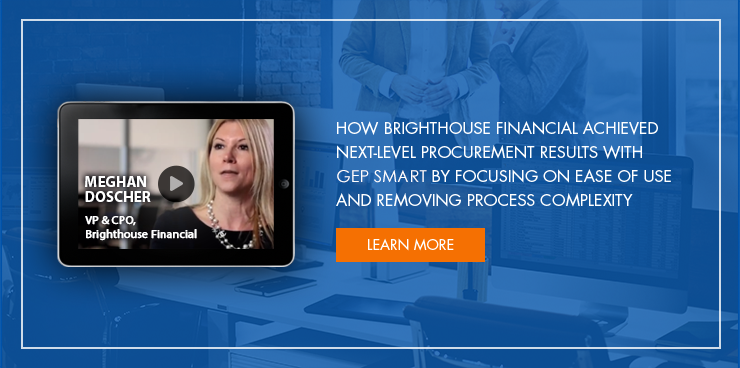 Experience and Expertise
Procurement Strategies to Enhance Cybersecurity in the BFSI Sector
GEP is a leading provider of procurement consulting and supply chain consulting services and software to the BFSI sector, with more than a dozen years of experience in handling complex, industry-specific requirements of leading companies such as Standard Chartered Bank, American Family Insurance and Global Payments Corporation.
With GEP, procurement and supply chain teams at BFSI companies all over the globe not only save more money, but also improve supplier performance, mitigate supply risks, drive innovation, and promote continuous improvement.
To develop short and long-term strategies for supplier performance management, and supply risk mitigation
To proactively assess supplier risk and performance, and enhance visibility into financial disclosures, supply operations, technology, compliance and security
To achieve savings targets and accelerate returns on investments
To achieve business process efficiencies, increased visibility into spend data and outsourcing components of the procure-to-pay process
Maximizing Value from Spend
At GEP, we have hundreds of experienced category specialists in the field and many more in our extended SME network. Working with dedicated market intelligence and analytics teams, our sourcing teams manage more than $200 billion in spend annually for clients.
Their domain knowledge and subject matter expertise extends to hundreds of discrete categories of products and services — including professional, human resources and legal services, IT and telecom, marketing, and print and production services. At the same time, they receive timely intelligence from local and regional teams on the ground, when and where they need it.
All this is backed by proprietary databases of suppliers, specs and transactional histories, as well as some of the most powerful, effective analytical, sourcing and supplier performance management tools in the industry.