GEP combines laser focus on procurement with an expansive global footprint that leverages top talent from around the world. GEP people are active on every continent and in every major economic market on the planet — including Brazil, Russia, India, China, Mexico, Germany and continental Europe, Australia, the U.K. and the U.S.
That's one more reason why we can offer more value to our clients than any company in our competitive set. We understand the ground game market by market and are able to bring together people of immense talent and accomplishment into one dedicated team. A team that is passionate about procurement.  A team that gets you results.
Just ask our clients, some of the largest and most successful global enterprises around, including GlaxoSmithKline, Honda, Standard Chartered Bank, Essar Group and BR Foods. Like us, they'll tell you that Saving is Believing®.
GEP Offices and Operations Centers
Procurement leaders worldwide look to GEP for process, technology and industry expertise.
Global Locations
Americas

Clark, NJ, USA
- (Global Headquarters)
100 Walnut Avenue Clark, NJ 07066
Phone: +1-732-382-6565
Fax: +1-732-382-6363

Chicago, IL, USA
515 N. State Street, 14th Floor
Chicago, IL 60654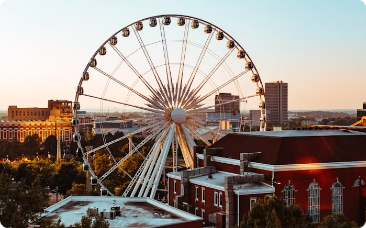 Atlanta, GA, USA
One Glenlake Parkway Suite 650
Atlanta, GA 30328

Mexico City, Mexico
Insurgentes Sur #730,
Segundo piso Colonia Del Valle 03100,
Ciudad de México, México
Phone: +52-55-8000-6758

Sao Paulo, Brazil
Av. Paulista, 1079 7° /8° Andar
CEP: 01311-200,
S. Paulo, Brazil
Phone: +55-11-2787-6393
Fax: +55-11-3958-0500

San Jose, Costa Rica
Lindora Park, Edificio B,
Primer piso. Pozos de Santa Ana,
San Jose, Costa Rica
Phone: +506-4032-3150

Toronto, Canada
181 Bay Street,
Suite 1800,
Toronto, ON M5J 2T9
Canada
Europe

London, U.K.
1st Floor,
24 Cornhill,
London EC3V 3ND
Phone: +44-20-3409-7039

Prague, Czech Republic
Anděl Park,
Radlická 3201/14,
Praha 5, 150 00
Czech Republic
Phone: +420-233-025-400

Frankfurt, Germany
The Squaire 12,
Am Flughafen,
Frankfurt,
Hessen 60549
Germany

Amsterdam, Netherlands
Luna Arena,
Herikerbergweg 238,
1101 CM, Amsterdam,
the Netherlands
(Postal Address)

Dublin, Ireland
108 Q House,
Furze Road,
Sandyford
Dublin 18

Romania
Scala Center,
Strada Someșului 34-36,
Cluj-Napoca 400145
Romania
Phone: +40215891362
Asia-Pacific

Mumbai, India
13th Floor, Building No. 3,
Gigaplex, Airoli Knowledge Park,
Airoli (W), Navi Mumbai – 400708
Phone: +91-22-6137-2100
+91-22-6229-5299

Hyderabad, India
14th Floor, Building No. 12D,
Sundew Properties Ltd , SEZ,
Madhapur, Serilingampally,
Hyderbad - 500081
Phone: +91-40-6694-9900

Shanghai, China
Cross Tower, #318 Fu Zhou Road,
HuangPu District, Shanghai
Phone: +86-21-3115-9100
Fax: +86-21-3115-9118

Dalian, China
N207, Building C4,
No.888, Xinan Rd,
Shahekou District, Dalian City,
Liaoning Province

Singapore
GEP PACIFIC PTE LTD
#37-50 Singapore Land Tower,
37th Floor, 50 Raffles Place,
Singapore - 048623
Phone: +86-21-3115-9100

Sydney, Australia
Level 17,
109 Pitt Street,
Sydney NSW 2000
Australia
Phone: +61 416 469 053

Kuala Lumpur, Malaysia
GEP SE ASIA SDN BHD
Menara Maxis
36th Floor, Kuala Lumpur City Centre
Kuala Lumpur 50088
Tel : +60 3 2615 7292
Fax : +60 3 2615 2699

Tokyo, Japan
c/o Baker & McKenzie (Gaikokuho Joint Enterprise)
Ark Hills Sengokuyama Mori Tower,
1-9-10 Roppongi, Minato-ku, Tokyo
Africa

Pretoria, South Africa
119 Witch-Hazel Avenue,
Highveld Technopark,
Centurion, South Africa