Global Leader in Digital Supply Chain Transformation
GEP's unified approach — encompassing strategy, software and managed services — helps enterprises rapidly build the infrastructure and capabilities required to power high-performance procurement and supply chain organizations.
ACHIEVE TRANSFORMATIVE BUSINESS RESULTS
Every day, all over the world, GEP helps hundreds of Fortune 500 and Global 2000 enterprises — in every major industry, in every major market — operate more efficiently and effectively, gain competitive advantage, boost profitability, and maximize business and shareholder value.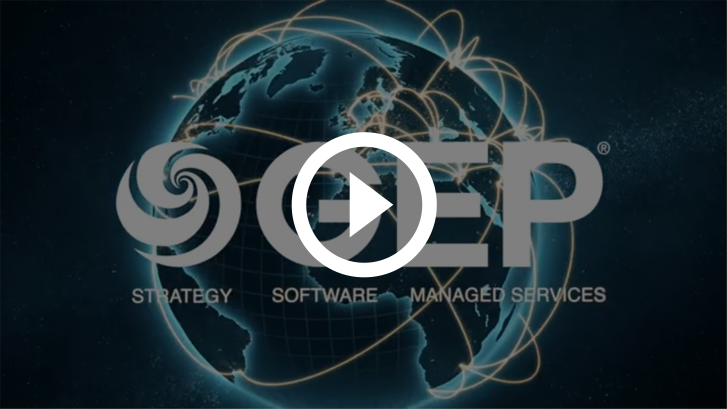 Game-Changing Software Platforms
GEP is a market-leading provider of SaaS-based procurement software and supply chain software, with an extensive and rapidly expanding roster of Fortune 500 and Global 2000 customers, who are themselves market leaders in virtually every industry, sector and region.
INTUITIVE, AI-POWERED, CLOUD-NATIVE – GEP's technology solutions boost operational efficiency and provide real-time visibility across the entire supply chain. With powerful and comprehensive capabilties, intelligent and beautifully designed interfaces, GEP's software solutions drive transformative performance, create game-changing impact and help enterprises realize unprecedented results, savings and bottom-line growth.

World's Leading, Unified Source-to-Pay Platform for Direct and Indirect Spend Management
GEP SMART is an AI-powered, cloud-native source-to-pay platform for direct and indirect procurement. GEP SMART offers comprehensive source-to-pay functionality in one user-friendly platform, inclusive of spend analysis, sourcing, contract management, supplier management, procure-to-pay, savings project management and savings tracking, invoicing and other related functionalities.

Next-Gen, End-to-End Supply Chain Management Platform for the Connected Enterprise 
GEP NEXXE is a unified and comprehensive supply chain platform that provides end-to-end planning, visibility, execution and collaboration capabilities for today's complex, global supply chains. Built on a foundation of data, artificial intelligence and cognitive technologies, GEP NEXXE helps enterprises digitally transform their supply chains and turn them into a competitive advantage.
TRANSFORM THE FUTURE
As a recognized global leader in digital procurement and supply chain transformation, GEP combines strategic thinking with innovative technology to provide solutions that deliver game-changing business outcomes.
We help enterprises harness the power of new and emerging technologies — AI, cloud, Internet of Things — to reinvent their procurement and supply chain operations and deliver on rapidly changing business expectations, today and tomorrow. 
Industries We Serve
Expertise drives insight and insight drives innovation. GEP has assembled a global team of highly skilled procurement and supply chain specialists, with hands-on experience at leading enterprises worldwide, to provide you with the tools, support and results only an industry veteran can consistently deliver. Our expertise and experience encompass a number of key sectors.