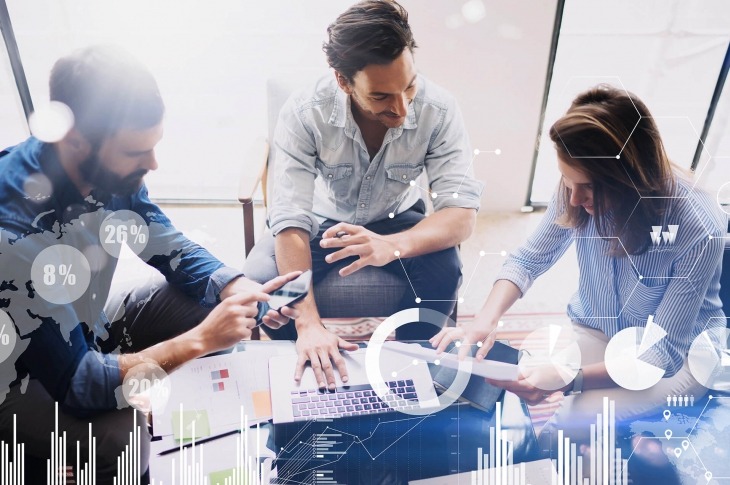 5 Factors Enterprises Should Consider Before Migrating to S/4HANA
SAP launched S/4HANA in February 2015 as a successor to the SAP Business Suite ERP, one of its flagship products. Ever since, organizations have been in a quandary about whether to migrate to S/4 HANA or continue with the legacy SAP platform. When SAP introduced S/4HANA, on-premise deployment was the only delivery model available. Four years later, SAP is pushing S/4 HANA's cloud implementation model, which was released in March 2017. SAP's S/4HANA suite allows organizations to streamline their data models, optimize the way they track daily transactions and can help them take strategic decisions quicker, whether it's used on the cloud or on-premise. A significant upgrade for S/4HANA was the SAP Fiori UI, which replaced the traditional SAP GUI.
However, does S/4HANA now make the older version of SAP's ERP obsolete? The answer is complicated and different for every enterprise. There are 5 key factors an enterprise should consider before deciding to migrate from their traditional SAP ERP to SAP S/4 HANA.
1. SAP's Support Deadline
SAP has decided to provide mainstream maintenance to standard SAP Business Suite applications up to 2025 and is thus encouraging its current customers to upgrade to the latest S/4 HANA suite, either on the cloud or on-premise. Regardless of whether companies decide to make the switch immediately or later, the industry might see a large number of S/4HANA migrations leading up to the support deadline.
2. Keeping It Simple
S/4HANA releases quarterly upgrades that have industry-specific standards, which can be of benefit to certain types of enterprises. These upgrades usually have fewer customization opportunities, as they are published to fit the standards of the public cloud, but this could be seen as a benefit by smaller enterprises who might find customizing the SAP ERP to their needs to be a time and resource-intensive process.
3. Budget and Timeframe Control
IT business leaders and other enterprise decision-makers have expressed concerns with the implementation process of S/4HANA. The migration process has been described as not very strong and there are several underlying requirements with no clarity to help enterprises prepare. Hence, managing the implementation timeframe has been a difficult task for enterprises. Other than timeframe control, the costs involved in purchasing the new licenses for S/4HANA are also on the higher side.
4. Involving Technology Consultants and System Integrators
Business-wide migrations from traditional SAP ERPs to S/4HANA have observed a high failure rate. While it is tempting to blame the SAP software for the failures, it's the process that makes the difference in successful implementation. Inappropriate planning and implementation techniques have been the primary reasons for the failures of S/4HANA migration projects. Thus, enterprises looking to make a migration must note the importance of choosing the system integrator for the migration process carefully and wisely.
5. S/4HANA on the Cloud or On-Premise?
Enterprises across the world have understood the benefits of an on-cloud platform over on-premise models. However, in the S/4HANA suite, certain modules are more mature on the on-premise version compared with the cloud version. One of those modules is the joint venture accounting module, which has proven to be more efficient on the on-premise version and lacks certain features on the cloud model. As the S/4HANA suite is not a cloud-native platform, enterprises looking to migrate should note the differences that may arise between on-premise and cloud models.
Conclusion
There are several aspects that should be taken into consideration before deciding on whether or not to migrate from a legacy SAP ERP, but the five mentioned above have been seen to cause considerable impacts on migration projects. It is suggested that SAP S/4HANA migration should be considered as a company transformation process rather than a simple platform migration project. A successful migration can be possible only when the internal resources realize its importance on the business and join their hands together for a successful business transformation.