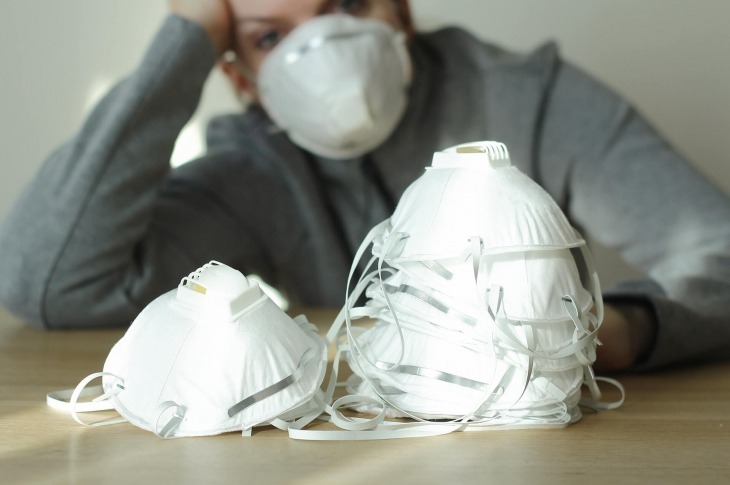 A 100x Surge in Demand: The PPE Supply Chain Tries to Cope With COVID-19
The 2019 novel coronavirus (COVID-19) pandemic has impacted more than 100,000 people globally. From a business standpoint, its effects have been felt not just in the healthcare sector but across various industries due to its impact on the personal protective equipment (PPE) supply chain.
What's the Impact of COVID-19 on Your Organization?
Assess and Act Now with Rapid Response Solutions from GEP.
A Hundredfold Surge in Demand That's Expected to Rise Further
Since the outbreak, demand for masks, gowns, gloves and other protective gear has increased by a factor of 100 and prices have soared due to the source of the coronavirus originating from China, creating a severe disruption in the global supply.
This supply disruption has been exacerbated by the abnormally widespread use of PPE outside patient care by common citizens trying to safeguard themselves from COVID-19. Suppliers are also using this opportunity to raise the price of PPE, especially N95 masks by a factor of 20. Demand has already surged exponentially and the Chinese market remains undersupplied. This supply shortfall has led a few countries to reduce their exports to China so that they can be prepared for their own people.
The increase in the demand of N-95 masks is also impacting the supply for industrial PPE. Suppliers have shifted their focus towards masks and gloves that can prevent the spread of the coronavirus and have stopped manufacturing other PPEs like industrial safety glasses, welding helmets and chemical resistant gloves.
Supply Shortages Can Be Addressed by Increasing Capacity and New Players
It is difficult for firms to increase production quickly, which makes it hard for PPE manufacturers to meet sudden surge in demand. As the outbreak claims lives every day, Chinese authorities have increased the number of manufacturing lines domestically. To meet the gaps generated by this abrupt demand, more than 3,000 Chinese companies including carmakers, energy giants, diaper companies and underwear manufacturers have added masks, protective clothing, thermometers and medical devices to their production lines. For example, Foxconn, a company that manufactures iPhones, has switched part of its production to making surgical masks.
This outbreak has led to PPE stockpiles depleting and producers are reporting backlogs of 4 to 6 months. Supplies are stagnating and the market situation has become severe. In addition, the coronavirus outbreak forced the prolonged closure of all factories in China through most of February, with many of them yet to reopen. As the world's global hub for manufacturing, shutdowns in China result in supply chain disruptions for PPE manufacturers that rely on raw materials or products from China. Thus, the world is facing a global shortage of face masks, goggles and other personal protective apparel, especially for buyers dealing with medical supplies. As China continues to consume more of the protective gear it produces, the rest of the world is fighting over what is left.
Crucial Measures Adopted by China in a Bid to Cater to the Demand Perimeter
Chinese officials are engaging with foreign suppliers to meet the PPE supply-demand gap. China has enlisted the help of Paulson Manufacturing, a U.S.-based firm, to help with the country's shortage of goggles and facemasks, signing a $2 million contract to produce 5,000 goggles and 5,000 shields per day. That's about 10 times as much the company normally produces per day. However, the suppliers themselves are facing hurdles due to the unavailability of raw materials and outbound logistics, as countries have greatly restricted exports while many airlines have also shut down flights to and from China.
China is also booking the entire local manufacturing capacities from local and outside Chinese players. For example, Medicom Group, a Montreal-based mask maker, received a letter from Chinese officials ordering it to sell the entire output from its factory in Shanghai to the city's local government. Medicom was also requested to ramp up production in Shanghai but its workforce was winnowed by travel restrictions that kept many employees from returning to the plant after the Lunar New Year. Factories outside China are also being requested to reorient the supplies to the orient. Medicom is raising output at its factories in France and the United States as demand swells for masks produced in other countries. The French plant, which typically makes around 170 million face masks a year, has received orders for 500 million masks.
The Global Outlook for the PPE Supply Chain
Companies with technologically advanced next generation supply chain management software with real-time connectivity may be able to deal better with the situation. For example, 3M is increasing production at its manufacturing facilities around the world, including North America, Asia and Europe, as quickly as possible. While 3M is not hiking the prices of its respirators as a result of the outbreak, dealers and retailers are not reciprocating the gesture.
The coronavirus outbreak has led to a global health crisis, a diplomatic fiasco and — increasingly — an economic mess. It has exposed major vulnerabilities in the PPE supply chain. Unless the pandemic is eradicated successfully, the clouds of uncertainty will continue to loom over an already strained market.
Turn ideas into action. Talk to GEP.
GEP helps enterprise procurement and supply chain teams at hundreds of Fortune 500 and Global 2000 companies rapidly achieve more efficient, more effective operations, with greater reach, improved performance, and increased impact. To learn more about how we can help you, contact us today.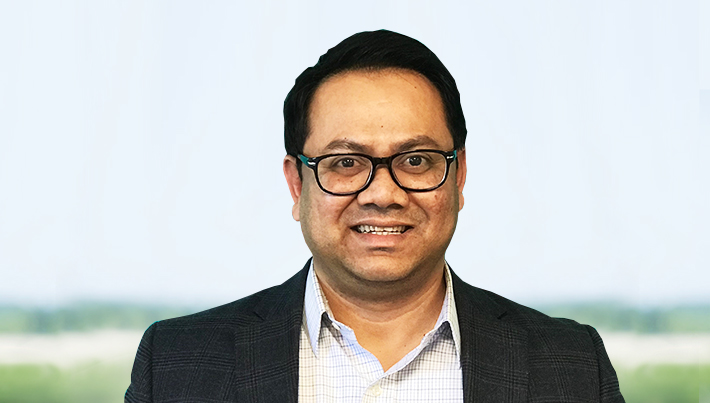 Vice President, Consulting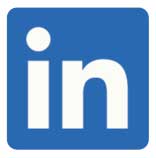 Amol is responsible for leading global teams and building long-lasting strategic client relationships for GEP's Fortune 500 Pharma & Life Sciences clients.
He has vast experience in leading engagements focused on procurement strategy, delivery management, and competitive assessment and formulating business cases with C-Suite stakeholders to enable sustainable value creation.
LET'S TALK
Sources