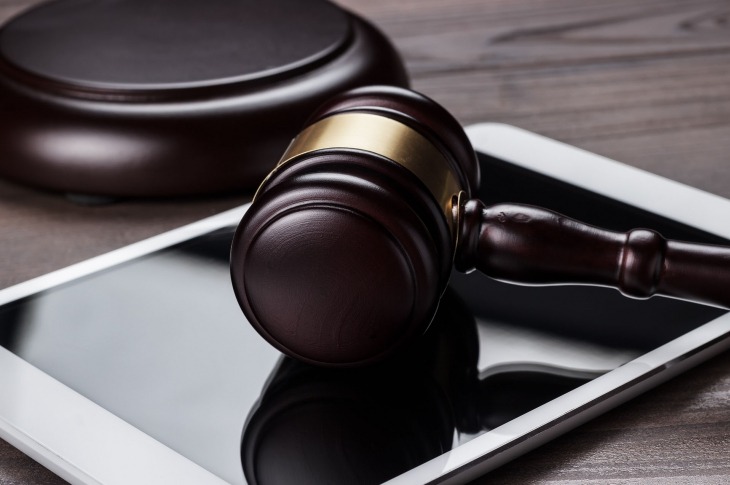 A New Wave of Tech Is Breathing Fresh Life Into Legal Services
Legal services are on the brink of an abrupt technological disruption. The introduction of enhanced technologies is making legal services cheaper, more efficient and accessible. Currently, the legal services market is fragmented — the top 100 law firms have just 20% of the global market share — and firms are adopting innovative tech solutions to stay ahead of the curve.
Legal firms are embracing progressive services aided by technologies such as digitization and e-lawyering and platforms such as e-discovery, e-signature, contract life cycle management tools, blockchains and artificial intelligence. These emerging technologies are tipped to enable law firms to serve clients swiftly with lower costs, thereby generating more credibility for their work.
The Rise of Virtual Law Firms (e-lawyering)
Legal firms are consciously transitioning their traditional business model to a concept known as virtual lawyering or e-lawyering. Virtual law firms help save the infrastructure and daily operational costs, and overhead expenses borne by brick and mortar offices. It is estimated that over 50% of e-lawyering firms do not have a single brick and mortar office. Lawyers employed at virtual firms are as experienced as lawyers at traditional law firms but have the added advantage of serving clients from any location on the globe.
Virtual law firms thus allow clients to procure services such as intellectual property, litigation, taxation and corporate law at significantly lower rates – up to 50% of the fees of a traditional law firm — while receiving the same range and depth of expertise. The technology behind driving a virtual law firm includes the integration of practice management solutions, document management, online delivery, and social engagement.
Major law firms such as CuroLegal, Excello Law, Keystone Law and Lawbridge Solicitors are exploring e-lawyering and challenging traditional law firms in terms of swiftness, flexibility and the cost of services. Among virtual law firms, contract law and employment labor are the areas where e-lawyering is used most frequently.
Rising Adoption of Digital Platforms
The adoption of digital platforms is assisting firms keep their documents on a server rather than maintaining them physically. The underlying objective for adoption digital platforms is to make the services paperless, following the examples of peer industries that have moved in this direction. Furthermore, legal firms are known for possessing vast quantities of paperwork and the ability to store this electronically if of particular benefit to the legal industry. The key tools used to make the legal industry paperless include e-discovery, e-conveyancing and contract lifecycle management tools.
Digitization is also increasingly prevalent on the retail end of the legal industry. Platforms such as LegalZoom and Rocket Lawyer offer tech-enabled handy and comprehensible low-cost access to legal documents such as wills, non-disclosure agreements and contracts. Customers can access these documents when needed by paying a subscription fee in addition to having access to online panels of legal counsels.
Artificial Intelligence (AI) as Way Forward
In order to remain atop the fragmented legal market, law firms must find innovative ways to differentiate themselves and AI provides the perfect opportunity for law firms to step up. In addition to the rapid computing speed and vast knowledge that AI brings, lawyers now stand a much better chance of getting unbiased information based on case histories and available documents. Today, a meaningful form of AI are smart apps and expert systems that can provide expert analysis of legal content and give precise and immediate answers to specific questions. Another major impact of AI will be in sourcing legal services. After understanding the costs associated with delivering legal services, AI will be able to properly allocate work across sources such as law firms, legal professional outsourcing (LPO) candidates and internal professionals, which will normalize the cost of legal work.
Although AI might take a few more years to make a noteworthy impact on the legal sector, a few companies have already started adopting this technology. Recently, the US-based law firm Baker Hostetler adopted an AI lawyer named 'ROSS,' which is built upon the cognitive technology that was used to create IBM's famous robot 'Watson.' Its natural language processing capabilities equips ROSS to read through several legal documents, gathering evidence, draw inferences and give highly relevant answers to legal questions posed by human lawyers. Baker Hostetler is planning to license ROSS for use in its Bankruptcy, Restructuring and Creditor's Rights team.
Conclusion
The rising acceptance of virtual law firms, digital platforms and AI are not only helping legal firms save overhead costs but is also making the process seamless and easy. It is imperative for law firms to reinvent themselves by adopting emerging technologies to remain relevant during these changing times. Technologies are helping lawyers add value to their chain of services, as clients look to work with firms that are technologically proficient and can provide efficient legal help without compromising on cost attached.
Law firms will now be able to differentiate themselves from their competitors and be equipped to serve better, faster and cheaper. Thanks to e-lawyering, various services such as real estate, business and corporate litigation and bankruptcy can now be acquired online and on the move rather than requiring a face-to-face interaction arranged. This raises the potential to cut down on critical expenses. Law firms are being encouraged, on most occasions by clients themselves, to embrace these technologies and it increasingly obvious that embracing technology is pivotal to the future of the legal industry.