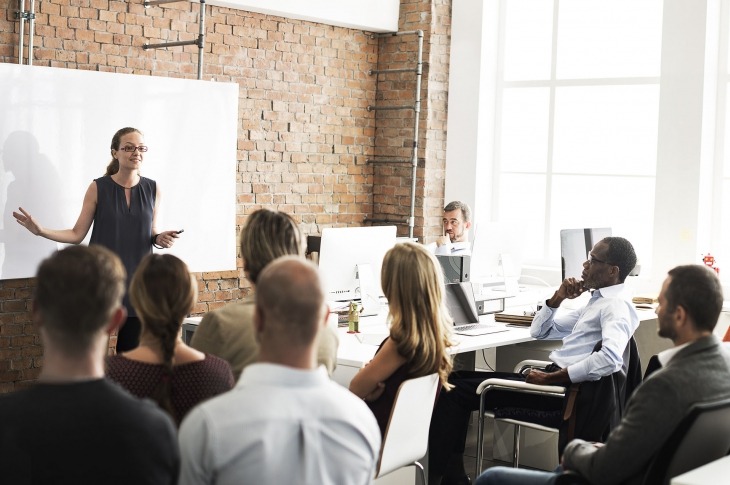 Advanced Learning & Development Solutions to Address Workforce Shortages
Paucity of skilled resources — driven by economic swings, demographic alteration, outdated educational systems, changing lifestyle and individual preferences and inflection caused by technology — have been a cause of concern for businesses for years, perhaps decades. However, recent politically themed resolutions such as travel and visa restrictions and strict anti-immigrant policies have brought a renewed focus on the skills gap, fueling fears among companies that this gap will widen going forward.  
Manufacturing, construction, healthcare, hospitality and food supply chain sectors stand the risk of being affected the most, especially in mid-skilled job roles. In the U.K. for instance, many food & beverage industry bodies have written an open letter to the government highlighting the skills shortage. Visa restrictions in the U.S. are also anticipated to result in skills shortages in the IT sector followed by healthcare, both of which are heavily dependent on foreign talent. Similarly, the 457 visa has been replaced by the temporary skilled visa in Australia, increasing the demand for local talent among companies, powering another case of potential skill shortage.
The dangers of skills shortage are not restricted to mature and developed markets alone, as developing regions such as LATAM and Africa are facing a bigger crisis. In spite of having a quarter of its population aged between 15 and 20, about 20 percent of LATAM's population is either unemployed or uneducated. Rapid changes in technology are also fueling the need for skills upgradation, with a rise in the demand for niche skillsets such as cybersecurity skills. It is estimated that 1.5 million global positions relating to cybersecurity are expected to be vacant by 2020, showing signs of what is to come.
Bridging the Gap — Options Corporates Can Consider
Adoption of new technologies, platforms and investments in learning & development programs are potential solutions HR managers can consider. Online labor exchanges such as Elance and Freelancer give organizations the ability to tap into highly skilled lower-cost resources virtually on demand. Elance boasts of 8 million freelancers and 2.5 million customers as part of its portfolio. The emerging concept of "enterprise-workforce-as-a-service," or eWaaS allows "dialing up" talent when needed. Innovative sources of quality of hire, such as Elevate Direct and PeoplePerHour, enable recruiters to directly communicate with prospective hires. By using social media platforms, recruiters reported a decrease in time to hire (33 percent), increase in quality of candidates (49 percent), and a rise in the number of candidates (43 percent).
Learning & Development — The Best Bet
With recruitment having its own limitations, learning & development can be focal to manage skills shortage at the workplace. It is estimated that employee training can increase productivity by as much as 30 percent for every dollar spent on employee training. Companies that invest at least $1,500 annually on employee training have reported a 24 percent rise in revenues. Nevertheless, there is a consensus that most companies lack visibility in learning & development spend and view it as insignificant.
A Vast Universe With Various Leaning Options
Employees can be trained through different modes of learning such as traditional or classroom training, e-learning, mobile or micro learning, augmented or virtual reality and gamification tools. The traditional mode of training is still the mainstream mode of training for corporates, with almost 50 percent of firms resorting to classroom training to enable their workforce. However, the usage of mobile and eLearning is expected to increase at about 12-15 percent, a notch above blended training programs (10-15 percent) and virtual reality (5-6 percent). e-learning and mobile learning are estimated to garner ROI of more than 50 percent depending on the volume of trainees and the life of the training program.
Adoption of blended learning — a combination of traditional and e-learning — can result in huge savings over the long term. For instance, Ernst & Young found a reduction of 35 percent in their training cost while improving consistency and scalability with e-learning. They condensed about 2,900 hours of classroom training into 700 hours of web-based learning, 200 hours of distance learning and 500 hours of classroom instruction, slashing efforts by over 50 percent.
MOOCs (massive online open courses) are gaining popularity and are expected to grow at the rate of 20 percent. Recently, GE launched a skills curriculum for training its workers, which included global MOOCs, advanced manufacturing workshops and a lean manufacturing academy. Web-based tools such as learning management systems (LMSs) and learning content management systems (LCMSs) are tipped to play a vital role in managing e-learning services. LMS provides a centralized source for information and education, allowing multiple users to access learning tools at the same time, offering cost savings. Talent LMS, Accord LMS, Sky-Prep and Learnupon are affordable LMS software whereas Skyprep, Bridge, Litmos LMS and Talent LMS are some sought-after LMS software.
Video learning systems (part of e-learning) have also gained significant traction in the recent years and are identifying closer ways to integrate with human capital management (HCM). LinkedIn recently acquired Lynda, a video learning platform used for employees' skill enhancement. Workday has also launched a system that integrates video learning and communication across all the levels of HCM, further enhancing possibilities. Adoption of gamification tools along with virtual reality devices is also expected to increase in future, although the cost of implementation is seen as a roadblock.
Collaboration Key in Expenditure Optimization
Learning & development spend is expected to increase at 4-5 percent annually, as companies focus on talent development in their efforts to overcome the widening skill gap. Sourcing managers can manage spend by unbundling training services, having long-term partnerships with suppliers for programs unlikely to become obsolete, analyzing reusability of materials, and either opting for a value-based or blended pricing model. HR and procurement departments are expected to collaborate closer than ever before to draft the optimal plan, optimize cost and loop in yardsticks to measure RoI.