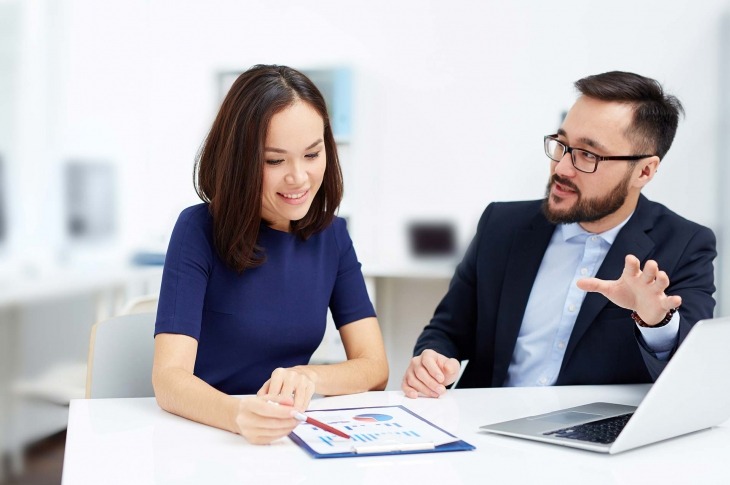 The Advent of Boutique Consulting Firms
Have you ever considered a job that paid $20,000 per consultation for being an "expert" at understanding the career and professional goals of your millennial peers? Well, that's what consultants from a new area called "intergenerational consulting" are being paid today. Their clientele includes leading multi-national firms such as Coca-Cola and Time Warner, technology firms such as Oracle, and leading Wall Street banks such as Goldman Sachs and J.P Morgan. They all sought help to stem the erosion of millennial employees who wanted careers that would bring meaningful impact to clients and avoid the drudgery of routine work.
Firms are said to have spent an average of $60-70 million on generational consulting, with 400 LinkedIn users globally projecting themselves as "millennial consultants." However, this is only one of the newest trends in the niche consulting space. Boutique consulting firms, focusing on a niche functional or domain expertise, are increasingly growing in demand in developed markets such as North America and Europe, due to the already mature nature of businesses, seeking solutions to only domain- or function-specific issues.
In the United States, boutique consulting firms dealing in M&A are muscling in and taking over the businesses of major Wall Street Banks. Today they are taking more than 15% of the $4.4 billion that US firms have previously paid for M&A advice, nearly doubling the market share from the pre-recessionary times. Centerview is a prime example. With 200 employees, it stands seventh on the leaderboard of the most coveted M&A advisors, with clients like Oracle Corp., Hillshire Brands Co., Micros Systems Inc., and a total value of $150 billion. Other major firms in the M&A space to look out for are Moelis & Co., Evercore Partners Inc. and Perella Weinberg Partners.  Another rapidly growing sector is the healthcare industry, with firms such as BioPoint, connecting pharmaceutical firms to industry experts, has grown by 5300% between 2011 and 2015, and Pivot Consulting, a health care IT consulting firm, saw a growth of 800% between 2011 and 2014. Smaller startup consulting firms, supported by venture capitals, are heavily investing in innovative predictive analytics and Big Data technology consulting to obtain an edge over traditionalist consulting firms. One such example is Narrative Science, which uses AI to run analytics and derive key industry insights that are delivered to clients as easily understandable charts and graphical presentations.
In European markets such as in Germany, Switzerland and Austria, strategy-focused boutique consulting is a most sought-after service, growing at 6.1% to €2.8 billion. The top performing boutique consulting firms in these regions included European strategy-focused Roland Berger, generating revenue of $560 million, and boutique firms like Simon-Kutcher & Partners − a specialist in sales, marketing and strategy that has tripled its revenue over the past decade. Risk and Regulatory Compliance-specific consulting was the fastest growing service at 8.9% to total value of $707 million, due to rising concerns from uncertainties in regional regulation and increasing concerns around cybersecurity. Boutique firms in Europe dealing with operations and supply chain transformation are being sought after by manufacturing firms that had the greatest growth for the consulting market at 10.9%. They intend to implement Industry 4.0 standards, which are expected to boost global industry revenues by $4.5 trillion by 2020. Consulting firms are expected to have a significant role in implementing these standards, that will focus on implementing the theoretical strategic operational concepts into practical reality. In the UK, a similar trend is happening with specialist boutique firms. The top five boutique consulting firms include Putnam Associates and Clearview Healthcare Partners, which specialize in the biopharmaceutical and healthcare sector, The Brattle Group and Eagle Hill Consulting which deal with corporate financial, regulatory and compliances queries and Insight Sourcing Group which focuses on procurement and supply chain expertise.
The growing preference for boutique consulting firms over generalist consulting firms is due to a number of reasons; the first being that several firms win on functional expertise such as customer satisfaction, sales, etc. or vertical expertise such as biopharma, finance, manufacturing, etc., thus meeting client expectations much better. Niche consulting firms also tend to be headed by specialists with entrepreneurial spirit, and hire consultants who are experts in the requisite domains, thus representing a more passionate and dedicated team in comparison to generalists in big consulting firms. Boutique consulting firms also suffer from lesser employee attrition, as they are assigned more responsibility and achieve greater job satisfaction, allowing for a long term and stable business stakeholder relationship between clients and the firm's consultants. Boutique consulting firms are generally headed by either one or two individuals, thus incurring lower overheads and lesser fees than big consulting firms. Boutique firms also utilize alternative pricing models such as value-based pricing over the per diem pricing traditionally used by consulting firms, aiding them in landing larger and more competitive consulting deals with client end procurement teams. Global functional specialists firms such as Towers Watson (focus on HR), Navigant and FTI Consulting (focus on financial advisory), Mercer (marketing) typically have a revenue per consultant between $300,000 and $400,000 per year, while National/Regional Functional Specialists  were likely to turn over consultant revenue in a range between $150,000 and $220,000 per year, which was far less than the traditional Big Three consulting firms making $450,000 to $600,000 per year on each of their consultants.
Large consulting firms are trying to stave off competition by continuing to diversify their businesses and providing their clients a suite of consulting services across various domains. This would prove more cost efficient for certain multinational firms than procuring services from multiple boutique firms at competitive prices. They are still able to attract top Fortune 500 clients as they leverage their firms' branding, which attracts the best consultants and instills a sense of trust in their clients about the quality of project execution.
The consulting industry has long been immune to disruption, due to the opacity of how its consultants frame solutions and the agile nature of the businesses in transforming their service offerings. However, this advantage is slowly fading away as firms are now laying emphasis on disaggregation. Here, clients are no longer relying on consulting firms as a one-stop solution for all aspects of client engagement, rather focusing on specific modules of the value chain, trying to bring about greater responsiveness, efficiency and control. A good example is that functions of market research aspects performed by BCG consultants are now given to Gartner, Forester or the Gerson Lehman Group, which facilitates a network of experts or database providers to provide secondary information. Other notable examples like Eden McCallum and Business Talent Group (BTG) are experts in assembling leaner teams of freelance consultants for a fraction of the costs of traditional consulting firms. Thus, boutique firms are expected to continue to surge forward in terms of market share, growth and disruption to the existing norms of the consulting industry.