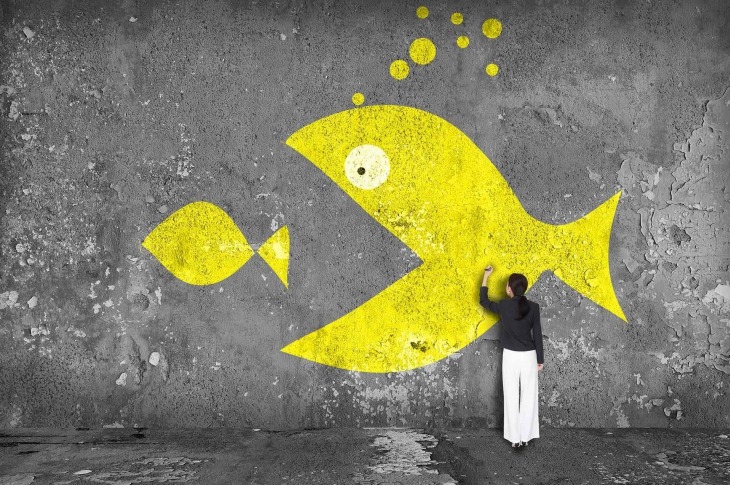 Advertising M&As in 2019: Going Slow Is the Tempo
The past few years saw a global mergers and acquisitions spree across advertising and marketing services. Such was the intensity of this spree that the 745 M&A deals completed in the first half of 2019 indicates they're slowing down to some extent. These mergers are interestingly being led by private equity investment firms, such as Insight Venture Partners, and not by traditional holding companies or consulting agencies, barring a few exceptions. However, even these consulting agencies have de-accelerated their merger velocity for a variety of reasons.

Notable Acquisitions in 2019
Among consulting companies, Accenture Interactive has been the global leader in mergers and acquisitions, with around 30 major acquisitions in the past six years. Some of Accenture's noteworthy acquisitions in this time frame includes the likes of Karmarama, The Monkeys, Droga5, Rothco, and Fjord among others. In a move that appears aimed to bolster the company's Latin American presence, Accenture's latest acquisition, INSITUM, is a Mexico-based agency that offers service design and strategic research capabilities. Earlier this year, Accenture acquired Droga5, a creative powerhouse known for its advertisement campaigns such as Under Armour's "I Will What I Want" and "The Great Schlep" with Sarah Silverman. Accenture further bolstered its creative capabilities with its acquisitions of Hjaltelin Stahl — a leading Danish creative agency — and Storm Digital, a Dutch full-service digital marketing agency. Consulting firms too have been active in the acquisitions market. Prominent among them were Deloitte, who acquired Dutch digital marketing agency Pervorm and KPMG — who proved The Beatles wrong and showed that it is possible to buy love — with their acquisition of the Australia-based UX, web and mobile app technology firm, Love Agency.
Meanwhile Publicis' acquisition of Epsilon has been among the biggest acquisitions completed by holding companies in 2019. Dentsu too is at the forefront of advertising acquisitions with 6 deals in the first half of 2019, albeit this number is a significantly lower than the 17 acquisitions it made in the first half of 2018. Think Design, a Mumbai-based UX agency, and Battery, the LA-based ad agency, were the big-ticket acquisitions clinched by Havas in 2019. Other major players in the market, such as WPP, Omnicom, and Publicis, have focused more on organic growth. These moves appear to intensify efforts by these companies to win clients based on a simple and transparent approach, where marketers feel comfortable dealing with a single agency rather than a portfolio of agencies.
Moving Forward
Over the last few years, marketers have been apprehensive of the opaque engagement models of agencies — especially with regards to programmatic advertising — which has made them open to new approaches with all-new marketing service providers. The high rate of acquisitions in the last 5 years indicate the need for big agencies — whether a holding company or a consulting agency — to broaden their portfolio of services.
However, the slowdown witnessed in the last few quarters might be a consequence of global economic uncertainty created by events such as Brexit, among others. In addition, the proliferation of lookalike agencies poses problems and mere acquisitions do not add brand value to a company in the eyes of the marketers. Agencies face a tough year ahead to stay profitable and may put the brakes on further acquisitions in the absence of a distinct competitive advantage.