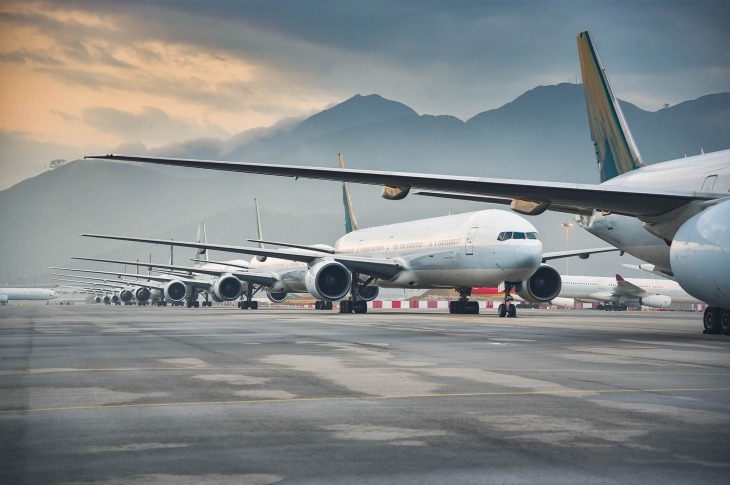 Amazon Air Flexes Its Muscle By Adding First Owned Aircraft to Fleet
The growing fleet guarantees air freight capacity to meet the growing e-commerce demand
Air hubs will be at key airports in North America and Europe
This development could threaten legacy carriers such as DHL and FedEx
Amazon, which had been steadily building air capacity through leased contracts, recently purchased its first aircraft — 11 Boeing jets from Delta Air Lines and Canadian carrier WestJet Airlines.
The planes will be part of Amazon Air, which was launched in 2016. With this purchase agreement, Amazon Air will have a fleet of more than 80 aircraft. By purchasing its first planes, Amazon is starting on the path of trying to take more control of its air supply chain primarily to meet its one-day delivery promise to customers.
Amazon's Pre-Existing Air Network
This is not the first time that the e-commerce behemoth has taken steps to build an in-house logistics network. Amazon has been aggressively investing in transportation assets such as delivery vans, trucks, shipping containers and delivery drones, in addition to leased aircraft. The goal appears to be to reduce Amazon's reliance on its 3PL partners, such as UPS and FedEx, and become a major player in the transportation sector.
Amazon recently launched its first European air hub at Leipzig/Halle Airport in Germany. It plans to launch regional hubs in California and Illinois as well as a national hub at Cincinnati/Northern Kentucky International Airport.
This expansion of Amazon Air's capabilities comes after the rapid increase in demand from online shopping as well as an astounding increase in air shipping costs during the COVID-19 pandemic.
Why Is Amazon Buying Aircraft?
Purchasing an aircraft rather than leasing or engaging third-party freight transportation services delivers a lower overall cost of ownership of the air fleet. It also offers Amazon better control over meeting its delivery performance, especially during peak seasons. If Amazon choses to commercialize its air freight services and ship non-Amazon goods, this will create a new supplier in the air transportation market, causing major disruption.
With large buyers becoming more self-sufficient, there is a looming threat for 3PLs. This could lead to a slump in prices for air freight services.
Is Amazon Air the Future of Air Freight?
Amazon, with its dedicated air network, could provide shippers with the benefits of guaranteed capacity, especially during unprecedented times. Bringing air transportation in-house also promises Amazon a reduction in shipping expenses and increases its ability to pass on cost-saving opportunities to its customers. This "Amazon effect" would also put shippers in a better position to negotiate with other carriers.
Amazon still lags behind 3PLs such as DHL, FedEx and others in having a strong air network, and it operates mostly from smaller, regional airports close to its warehouses. However, knowing the capability of the e-commerce giant, major players must be threatened by its potential to change the landscape of air transportation logistics — if it should choose to sell its services.