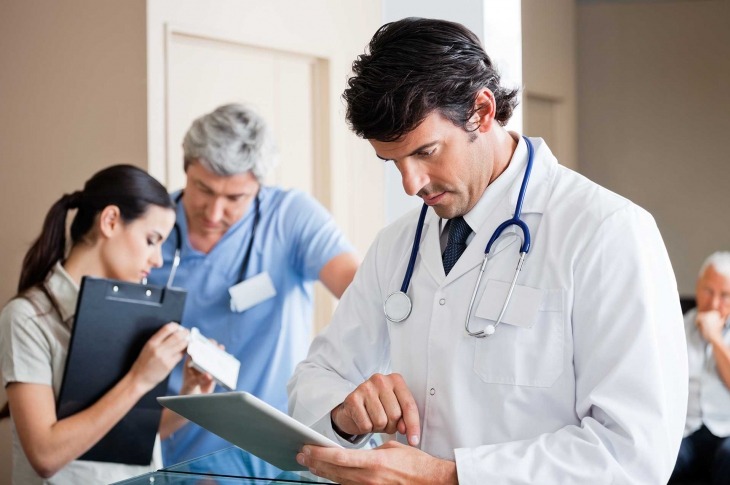 Amazon, Berkshire Hathaway and JPMorgan Chase Team Up to Address Employees' Healthcare Woes
Healthcare Landscape in the U.S. 
The U.S. spends more on healthcare than countries with a similar economic standing. Despite this, its healthcare industry faces a number of constraints that lead to consistently mediocre returns on investment. The major hurdles are lack of access to medicines, increasing healthcare costs, growing inequality between the rich and the poor, among others.
The U.S. performs well compared to other developed nations when it comes to patient-doctor relationships and survival rates in the case of major health issues such as cancer and stroke. However, it lags when it comes to addressing the general population's healthcare needs. The infant mortality rate in the U.S. is high, while its overall life expectancy is low (at about 60 years). According to the World Health Organization, in 2017, close to 44 percent of the low-income people in the U.S. had difficulty accessing healthcare, compared to just 7 percent in the U.K.
A Game-Changing Partnership
The most pressing concerns in the U.S. healthcare system include handling the major healthcare-related issues faced by the general population and harnessing the full healthcare benefits. ­In this scenario, some of the leading companies are trying to innovate by leveraging their expertise and collaborating with other firms to address healthcare-related concerns of their employees.
To bring relief to their U.S.-based employees frustrated with increasing healthcare costs, Amazon, Berkshire Hathaway and JPMorgan Chase & Co. announced their partnership in January 2018. This will be a long-time effort which will be complemented by the scale and expertise of these three firms. They aim to build an independent company which will be "free from profit-earning incentives" and constraints. The new entity — with its innovative construct, aggregated capabilities and resources from the world's leading organizations — will look to address the critical healthcare challenges of more than 1 million employees and their families. This healthcare partnership will not just increase their employees' loyalty toward their organizations, but will also significantly improve their job satisfaction. The collaboration is expected to result in massive reductions in healthcare costs over a period of time.
This startup is still at the early stages of planning. It will initially focus on technology solutions that will ensure employees and their families have access to simplified, transparent, and high-quality healthcare. There is plenty of scope for introducing innovative strategies built around the companies' expertise in logistics and their global networking, which might be a useful link to connect with the pharmaceutical industry.
Summary
Jeff Bezos (Amazon founder and the world's richest man) and Warren Buffett (Berkshire's billionaire chairman), along with JPMorgan Chase & Co. have announced a partnership to develop a new independent entity with the goal of addressing healthcare costs for their U.S.-based employees that will relieve at least some of the healthcare burden of their employees and lead to a better employee experience. The alliance is a telling sign of the increasing demand for healthcare transparency and the need to lower healthcare costs.
Sources: