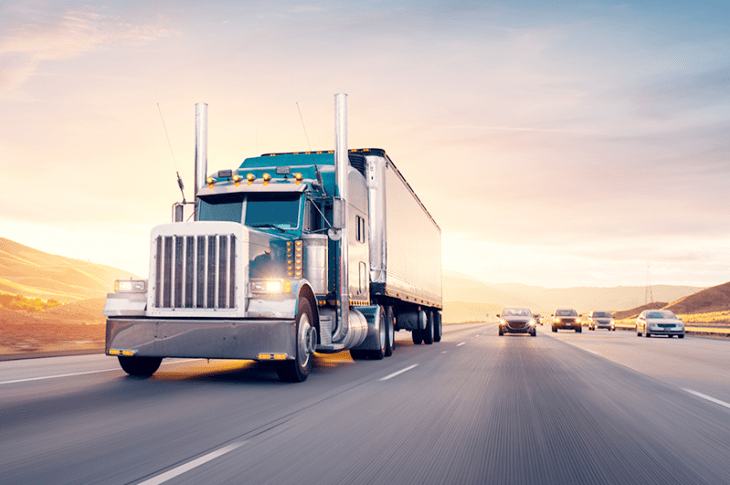 Amazon Freight — A New Disruptor in the U.S. Freight Brokerage Market
Amazon has recently launched a digital freight brokerage platform, freight.amazon.com, for full truckload services in the dry van segment across five eastern U.S. states — Connecticut, Maryland, New Jersey, New York and Pennsylvania. This has created massive ripples in the U.S. trucking industry. The U.S. freight brokerage space, which is already dominated by traditional behemoths such as C.H. Robinson, XPO Logistics, etc. and digital brokers such as Uber Freight, Convoy, Transfix, Loadsmart, etc., is a highly competitive market beset with intense price wars.
Interestingly, the company has announced its entry into the trucking sector just after its strategic offering of 'same day' and 'morning deliveries'. The technology giant's tactics to enter the logistics / trucking market at this juncture is viewed by many industrial experts as a strategic move.
After years of developing and perfecting its internal trucking platform, Amazon has finally thrown it open to external shippers in the market. As a result, the demand generated within the platform — which has traditionally come from the Amazon retail platform — will rise manifold, increasing buying power. This is expected to inadvertently result in attracting more truckers, in addition to Amazon's already existing network of mega U.S. trucking partners. This will offer extra capacity to Amazon and other shippers at discounted rates (to an extent of 25-30 percent) compared to the market average. From the truckers' perspective, Amazon Freight promises high potential for asset utilization and the security of steady shipment volumes.
Shippers who engage with Amazon will enjoy freight services without any brokerage fees, and also save a considerable amount of time in posting the load and securing the capacity. The online platform will provide transparency in pricing, improved visibility into the supply chain and data analytics to enable better decision-making for shippers. New shippers will benefit from the increased market access provided by the e-commerce behemoth. With Amazon continuing to price its offerings at discounted rates, competitors will be forced to undertake major price cutting, resulting in an intense price war. This 'Amazon effect' will put shippers in a better position to negotiate with freight brokers and avail services at highly affordable rates.
With its strong financial resources, technological and logistics infrastructure, greater geographical presence in key markets and an established network of carriers, Amazon could provide its shippers better service offerings with greater efficiency.
As seen in the past, Amazon's tried-and-tested strategy is to compete in a new market majorly on price, and ultimately to drive competitors out of business, like in the case of its cloud service offering — Amazon Web Services. Although the digital platform for freight brokerage is at a nascent stage, it is bound to worry major players, who are fully aware of the e-commerce giant's potential to change the landscape of transportation logistics.
Conclusion
In addition to the attractive price, shippers engaging with Amazon will also have a strategic partner that can help them lock up trucking capacity during peak shipping seasons. With Amazon on their side, shippers can also expect to bring about easy technological transformation in their supply chains.
Sources: