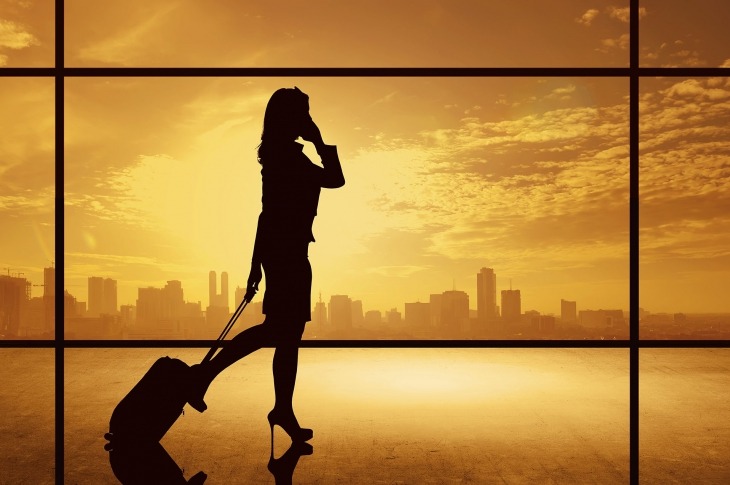 Are Corporate Travel Policies Enough to Keep Female Travelers Safe?
Women account for nearly 40 percent of business travelers based in the U.S., according to new research from the Global Business Travel Association (GBTA) and WWStay that polled travel managers and buyers. This number is expected to go up further, with more than half of those polled saying women represent a higher percentage of travelers now compared to what it was three to five years ago. Female employees have become more active business travelers in recent years. However, latest research shows that corporate travel policies have been slow to adapt to this change.
Business travel buyers — be they company employees or contracted through a business travel-focused travel agency — are typically focused on controlling costs and enforcing corporate travel policies. However, over the last three decades, they also have become more aware of their responsibility (and that of their corporate clients) to ensure the well-being of corporate travelers while they're on the road.
The duty-of-care responsibilities range from being able to direct corporate travelers to quality healthcare services wherever they might be in the world to providing for the quick, safe return of any employee who happens to be in a location where widespread violence or other dangerous events erupt unexpectedly. Increasingly, business travel managers also are recognizing the more prevalent or even unique safety threats faced by women business travelers.
What Travel Policies Currently Lack
Corporate travel policies aren't really being built with female travelers in mind. While 69 percent agreed that women face greater risk than men on the road, only 18 percent of policies specifically address the safety and security of female business travelers. Only 31 percent of companies accepted that they are more specifically focused today on ensuring a safe workplace for their female employees in light of recent news events related to physical and/or sexual abuse of women. And only 21 percent of business travel program managers said those same news events have spurred their companies to re-evaluate their travel programs with an eye on providing greater security and safety for their female travelers. Two of the biggest concerns that female business travelers tend to face are with regard to the location and type of travel lodging.
Lodging is a major concern when it comes to female safety on the road; 63 percent of travel managers said the location of lodging accommodations is one of the biggest safety concerns they have, with 54 percent also concerned about the type of lodging. In the age of Airbnb, this isn't a surprise.
How Policies Can Be Made More Inclusive
The GBTA recommends that female travelers be booked into rooms on the third or higher floors of hotels to which there is limited access from the outside, and only in hotel properties with 24-hour onsite security. It also recommends booking only hotel rooms with double locks for both female and male business travelers. These suggestions apply both to domestic and foreign hotel bookings. It is important that companies consider providing female business travelers — at the very least, and all business travelers, ideally — registered chauffeured ground transportation, especially in foreign markets as an added layer of security risk reduction. However, currently more than 61 percent of companies' travel programs rarely or never provide such services to female travelers.
Another addition is to allow female business travelers to say no to traveling to a destination if the risk exceeds the employee's tolerance level. Organizations should identify that female travelers may have different travel needs, and be prepared to provide the appropriate level of care and support to those traveling alone or with other women.
Suggested Safety Measures for Women on Road
Communication is key to combating the risks posed to female business travelers. Employees appreciate having access to a few different methods, as noted in the study:
Speaking openly with the company's travel manager about concerns or incidents
Having mobile check-in capabilities or messaging tools to update the team on their whereabouts
Calling an assistance hotline
Most importantly, having other female professionals to speak with can make a world of difference between acceptable corporate travel safety resources and great ones. Of the survey respondents, 67 percent would prefer communicating with another woman to talk about their worries and experiences.
One way that companies can minimize safety concerns is by providing useful resources for their female employees. As business travel can place employees in many different environments, it's vital that companies takes responsibility for the unique, and sometimes risky, scenarios they are unwittingly subjecting their female employees to. Being provided with general safety tips, preventative measures or self-defense training are all desired by female corporate travelers.
Sources: