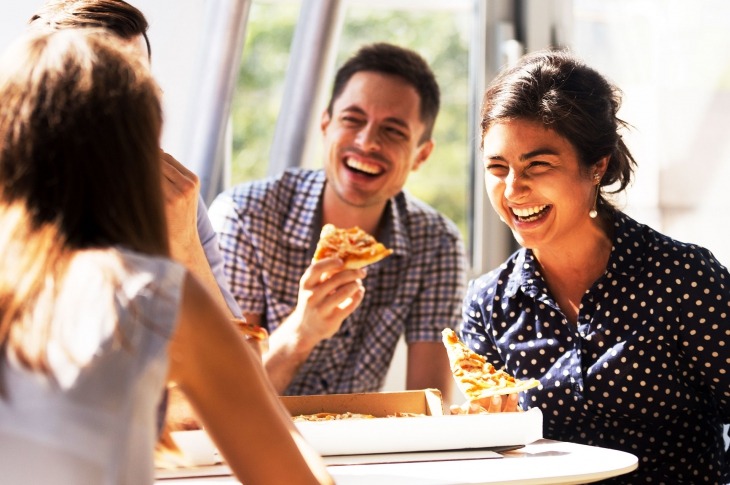 Are Online Meal Delivery Platforms the Future of Corporate Catering?
The past few years have seen a shift in the landscape of corporate catering, as online meal delivery platforms are coming up with dedicated corporate catering options. The most frequent users of online meal delivery services are in the technology industry followed by the pharmaceutical sector, where these services are primarily used by representatives in their field sales force. Some of the key benefits of ordering meals online include easy access to multiple restaurants in the locality and the ability for corporate to compare menu options and prices across restaurants on a single portal. In addition, meal delivery companies also provide reward points to employees, which can be redeemed on other ecommerce platforms, such as Amazon. Online meal delivery platforms are also popular with companies as they provide the corporate user with a wide variety of service offerings that range from regular office meals, food delivery for ad-hoc meetings and catering for events.
A Cornucopia of Caterers Compete for Corporate Clients
There are primarily two types of meal delivery companies currently vying for a spot at the table in corporate catering. The first, — online food aggregators — are a concept that most people are familiar with already and use in their everyday lives. Online food aggregators tie-up with multiple restaurants and give employees the option of ordering food from a restaurant of their choice, which the food aggregators deliver to the office. The second type of meal delivery company are concierge catering providers, who partner with companies that provide catered meal menus and can customize individual meals as per employee requirements. Corporates tend to prefer concierge catering, which possesses the advantage of ensuring diverse employee diet restrictions can be taken into consideration, which gives them an edge over online food aggregators. Most category managers thus tend to adopt this engagement model for corporate meal deliveries.
There are also companies that can act in the capacity of an online food aggregator as well as a concierge catering provider. For example, corporate dining networks such as Dinova have entered the meal delivery segment to compete with companies such as DoorDash, Grubhub and Uber Eats. Category managers who handle the corporate food spend of their companies should consider these entrants as possible alternatives when choosing a meal program.
How Companies Can Place the Right Order for a Meal Partner
There are many ways a corporate client can engage with a meal delivery company. In the multi-supplier model, a company partners with two or more meal delivery companies in a particular region — depending on the restaurant's coverage and the popularity of the delivery portal in the region. This tends to be the most widely adopted model since it has a wider restaurant coverage and by eliminating the monopoly of a single meal delivery provider, ensures greater quality through competition. The alternative, a single-supplier model, involves a company signing a master service agreement with a single meal delivery service for all its offices in a particular region (for example, with DoorDash in the U.S. or Swiggy in India). Such an agreement is signed for a fixed duration of time and the meal delivery service usually provides the client with greater flexibility and customization options.
Catering to Convenience
The global food delivery industry is estimated to grow by 3.5% a year till 2021. When one factors in the rise of tech-savvy millennials in the workforce, it is quite likely that meal delivery companies catering to corporate clients will experience exponential growth over the next few years. In addition, meal delivery startups have received comparatively higher levels of funding over the years, further fueling their growth. As employees look beyond their office cafeterias for greater variety and flavor in their meal choices — all without the hassle of having to step out of their workplace — the future looks promising for corporate meal delivery services.
Further Reading