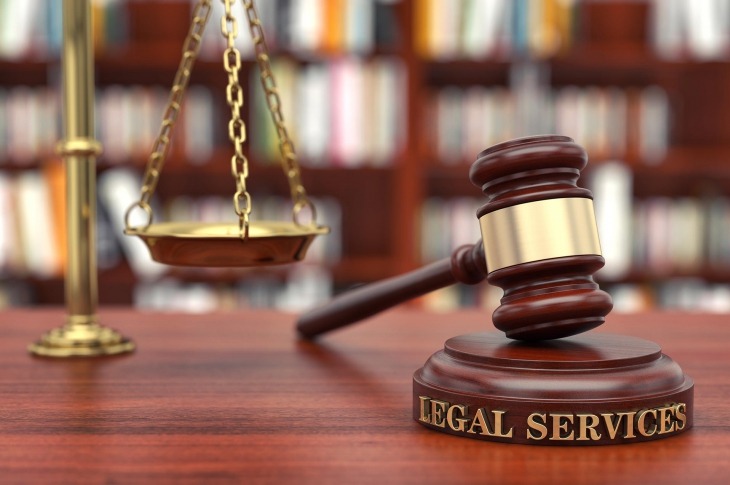 Big Four Audit Firms Eye the Pie in Legal Services
Of late, the "Big Four" audit firms have been investing heavily in their legal services arms in Europe and APAC, where rules for practicing law are not that stringent. To begin with, they are primarily eyeing the mid-market segment before moving to the more lucrative cross-border M&A work. For instance, PwC began offering legal advice in Tokyo last November with plans to double revenue from their legal stream in Asia from $75 million to nearly $150 million. PwC recently announced their plans to open a law firm in the U.S. too, named ILC Legal. The entity, however, is not expected to offer advice on legal matters in the U.S. since most U.S. jurisdictions do not allow non-lawyers to own law firms or share fees with lawyers. Nevertheless, ILC Legal will assist U.S. clients on international matters and will also act as a marketing hub to generate work for PwC's existing legal services network. The opening of ILC Legal is yet another sign of the increasing commitment from the Big Four accounting firms to venture into the legal landscape.
The primary reason for the interest shown by the Big Four accounting firms to enter the legal market is the rewarding revenue potential it holds. The global legal services market grew over 70 percent during the last decade or so, crossing the $600 billion mark, which is around three times the size of the audit services market. The global legal market is highly fragmented with the turnover jointly generated by top 100 law firms, accounting for only a meagre 13 percent of the global market. In contrast, the joint turnover by the Big Four for audit services accounted for 23 percent of the total market value. It is also critical to note that MNCs need consistent services around the globe, including legal services. The Big Four hold a pivotal position to meet this need, given their extensive multidisciplinary experience in organizing, coordinating and managing global resources, particularly in economies such as Asia-Pacific, Latin America and Africa, which are forecasted to see a rapid growth in demand for legal services.
These accounting firms are providing practice areas of law that complement their existing services, such as immigration which goes along with expatriate tax work, as well as labor and employment which goes hand in glove with human resources consulting. Some other practice areas that are served by the legal arms of these accounting firms are Compliance, Commercial Contracts, Due Diligence, and Mergers and Acquisitions (M&A), which remains the bread and butter for traditional law firms. Audit firms plan to provide a package that encompasses all the work required for M&A support such as providing advisory work, taxation, due diligence to set up the deal, transacting deals, doing post-merger entity cleanup and post-entity financial cleanup. This is an area where traditional law firms are tipped to feel the heat. It is also interesting to observe that these accounting firms are providing legal services at slightly lower rates when compared to traditional law firms, owing to economies of scale that arises from their multidisciplinary model as they serve as a single service provider for their client.
In terms of benchmarking the Big Four, PwC holds the top position having a headcount of nearly 2,500 lawyers, making it the world's sixth largest legal service provider, by measure of headcount, overhauling some of the top law firms such as Clifford Chance, Jones Day etc. Deloitte occupies the second spot with a headcount of nearly 1,700 legal professionals and is looking to expand its legal services in over 100 countries by 2020. KPMG comes in at the third spot having around 1,500 lawyers in 70 countries, whereas E&Y houses about 1,100 lawyers in its workforce, spread across 29 countries.
There is a paradigm shift in availing legal services from accounting firms, rather than traditional law firms, as corporates are increasingly seeking to source all their work including legal from one multidisciplinary firm. Another clear advantage that is driving firms to park their work with these accounting firms, apart from the cost and operational advantages, is that these firms possess a deep executive relationship across the C-suite.  Audit firms are also better equipped to familiarize clients with upcoming challenges including regulatory and legal shifts because of their global reach and deep expertise in each region and industry, something that even big law firms do not possess. Technological edge, with the likes of AI and cloud computing gaining importance, is another area that gives audit firms a clear lead over their legal counterparts.
To remain competitive in the market, law firms are expected to consider forming managed legal services partnerships with key accounting and audit firms. For instance, Allen & Overy teamed up with Deloitte last year to launch a technology product which helped banks deal with complex regulations. With regulatory barriers likely to decline, triggering further expansion of audit firms in the legal foray, the future remains gloomy for traditional law firms, unless they reinvent their offerings.
Sources: