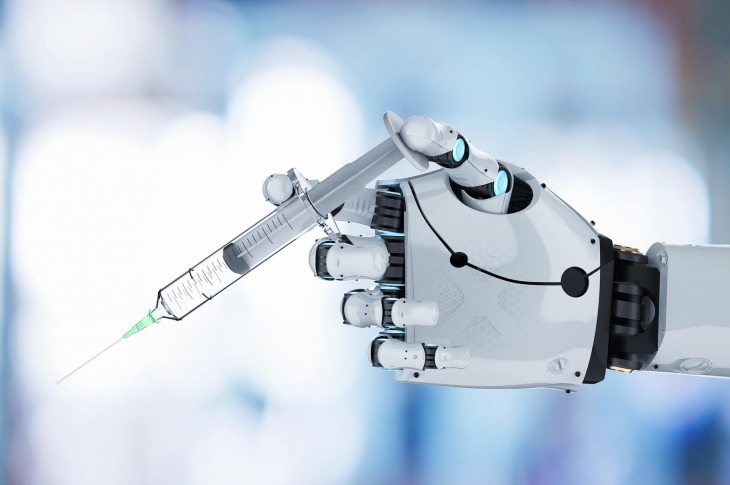 Biopharmaceutical Manufacturing — How Companies Are Accelerating the Shift Toward Digital and RPA
Over the past decade, the biopharma industry has focused on finding new ways to develop their products in a much lesser time and at a lower cost. As the industry continues to grow, the focus on operational excellence is increasing. Manufacturers are evaluating their own performance and comprehending how their peers are evolving to meet industry best practices. There is a need to meet the expectations ranging from quality improvements and multiproduct flexibility to faster cycle/throughput and an enhanced cost position. Such manufacturing process improvement helps organizations to improve their bottom lines.
Bringing Advanced Technology to the Manufacturing Floor
Companies are advised to follow a process of "Observe, Align, Decide and Act." Through this, a company can introspect internally on the available technologies, replacement time, and product requirements (based on the products in pipeline) and look externally to gather information on current trends and technologies for competitive advantage. Just like "digitalization" in other manufacturing industries, digital biomanufacturing highlights unique aspects of production through biological sources. Robotics process automation (RPA) is also becoming a game changer, wherein "robots" are tasked to perform high-volume and repeatable tasks.
The prospect of "smart biomanufacturing" is majorly to frontload the critical analytics steps and solve as many issues upfront as possible. The transition from traditional processes in pharma manufacturing to such novel methods across phases, from R&D to manufacturing, would facilitate improvement of the whole value chain itself. Digitizing bioreactors or fermenters allows increased visibility in process and simplifies validation and qualification of these systems. The digital thread can also be used to improve quality control processes by continuously monitoring conditions within mixing vessels, tablet presses, lyophilizers and other critical equipment. With this, data would become more readily available, which can be used to proactively augment the understanding of sources of variability in manufacturing processes, integrate and access to obtain manufacturing intelligence. Handing over of repeatable tasks such as pipetting, placing samples into the oven, setting a timer etc., to robots will reduce human-related variability.
Recent Adoption of Technologies by Major Pharma Companies
Companies are taking initiatives to embrace technology in their value chains to bring about accuracy and reliability in the system. To maximize the effectiveness of operations, data is to be valued as an asset. The vision for Merck is digital transformation to "smart factories" by bridging information technology and operational technology systems. Similarly, Pfizer is also embarking on a digital transformation journey in a move toward connected manufacturing plants. Siemens has partnered with industry-leading suppliers of continuous and single-use systems to provide technology solutions. SIMATIC PCS 7 from Siemens, used in bioreactors or fermenters, provides real-time data to manufacturers. Sanofi is testing the waters with robotics. It is working on the digital transformation of two of its biopharmaceutical manufacturing sites, one in Geel, Belgium, and the other in Framingham, Massachusetts, in the U.S.
Key Suppliers Driving Technological Innovation in the Market
In terms of the market revenue share, Asia-Pacific will emerge as the fastest growing market for global pharmaceutical robots during the forecast period 2017- 2023. Companies such as Kawasaki Heavy Industries, Mitsubishi Electric Corporation, Fanuc Corporation, Denso Wave, etc., are among the major players in this region. Growing demand from the pharmaceutical industry, rising technological advancements, demand for reduction in production costs and increasing growth in generic medicines and biopharmaceuticals are the key factors driving the demand for suppliers in the digital and robotics space. Special purpose robots are gaining importance. ABB, Fanuc, Staubli and Motoman have some of the specific FDA-approved robot models for manufacturing environments. They provide various solutions both in laboratory research and for manufacturing plants. Some of the solutions provided are handling and packaging of vials, syringes, loading & unloading of autoclaves, handling microtiter plates, etc.
Conclusion
"Smart biomanufacturing" offers flexibility, control and cost-effective processes required to respond to market changes. By integrating technological advancements and changing key operational activities, digital and robotics are enabling firms to focus on bringing safe and effective drugs to the market at a significantly lower cost.