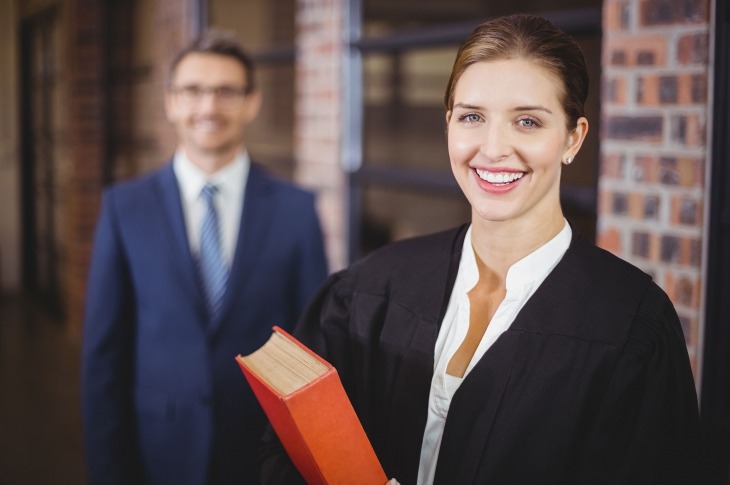 Bridging the Gap between Technology and Legal Services
The legal services industry is on the brink of abrupt technological disruptions with the introduction of enhanced technologies making its services cheaper, efficient and accessible. Currently, the legal services market is a fragmented one, with the top 100 law firms having nearly 20% of global market share. To keep themselves ahead, firms are embracing more progressive technological services like virtual law firms, digital platforms such as e-discovery, e-signature, contract life cycle management tools, blockchains and artificial intelligence. These emerging technologies are set to enable law firms to serve clients swiftly and with lower costs, thereby generating more credibility for their work.
Rise of virtual law firms (e-lawyering)
Legal firms are consciously making a choice to modify their traditional models to an alternate business concept known as "virtual lawyering" or "e-lawyering." The concept of virtual law firms helps save huge infrastructure costs and the daily operational costs of brick and mortar offices, as well as various overhead expenses. Lawyers employed in virtual firms are equally experienced as traditional law firms, and have the advantage of serving clients from any location around the globe. The procurement of law firms becomes much easier as clients can procure services such as intellectual property, litigation, tax, corporate, etc. at lower rates – sometimes at even 50% of the cost – while receiving the same range and depth of expertise. The technology behind driving a virtual law firm includes integration of practice management solutions, document management, online delivery and social engagement. Numerous law firms such as Burton Law LLC, Excello law, e-litigate, Keystone law, and Lawbridge are exploring e-lawyering and challenging traditional law firms in terms of swiftness, flexibility and cost of services offered.
Rising adoption of digital platforms for document management and payments
The adoption of digital platforms allows firms to keep their documents on a server rather than maintain them in physical form. The underlying objective for adoption of this technique is to make services paperless, in line with most of their peer industries. Some of the key tools used for making legal industry paperless are e-discovery, e-conveyancing and contract lifecycle management tools.
E-discovery is a technique where information is searched, gathered and secured with the purpose of using it as evidence in civil or criminal cases. This helps enhance the experience of lawyers and support staff by using a high-level AI concept called predictive coding, where a machine learns by observing human behavior. E-discovery helps lawyers retrieve precise information at the click of a button, helping them to serve clients more efficiently and drive significant cost savings. Some of the firms who have adopted e-discovery include Isom Law Firm, Dentons, Latham and Watkins. Leading vendors include Backstop, Cloud Nine Discovery, Exterro, and Integreon, and this breakthrough technology boasts multifold advantages, including trimming the scope of manual review of data (in the magnitude of terabytes) by up to 99 percent.
Another key innovation in this segment is e-conveyancing, a system used for land registrations. Users correspond and transact securely and share information electronically, rather than follow the traditional paper-based approach. Solicitors download complete forms from a land registry website and store on their computers. This makes the procurement of land registry services less cumbersome and more efficient, with solicitors having the option of assuming electronic signatures. In Australia, GlobalX Legal Solutions has adopted e-conveyancing through a network named PEXA (Property Exchange Australia), which assists members such as lawyers, conveyancers and financial institutions to register documents with land registries and complete financial transactions electronically, cutting unwanted slack throughout the legal lifecycle.
CLM (contract lifecycle management) is a proactive process of encapsulating, tracking, authoring, creating, approving, negotiating, e-signing and analyzing contracts, which helps save costs and improves efficiency. CLM software may be grouped based on customer satisfaction and scale, and placed into various categories, including leaders like Concord, Spring CM Contract Management, Octiv, and Accelo. Major contenders include SAP Sourcing CLM and Ariba and niche players include Apttus Contract Management. CLM helps the legal department rationalize the contract generation process by automation of draft, review and management of legal documents. CLM also helps reduce the risk of contract leakage when companies procure and create contracts with law firms. Another benefit of contract management tools involves vendor compliance and performance management, which allows companies to measure how vendors are performing, and take appropriate action if needed.
CLM software use is expected to grow at a healthy rate of 15% globally for the next 4 to 5 years, specifically in areas such as drafting/creating, reviewing, etc. as it helps save time and reduce investments in other resources. The European Union introduced a regulation titled "electronic identification and trust services" in the middle of 2016, which directed the use of electronic signatures in documents, which in turn helped reduce approval time from weeks to days or even minutes.
To be continued in Part II …