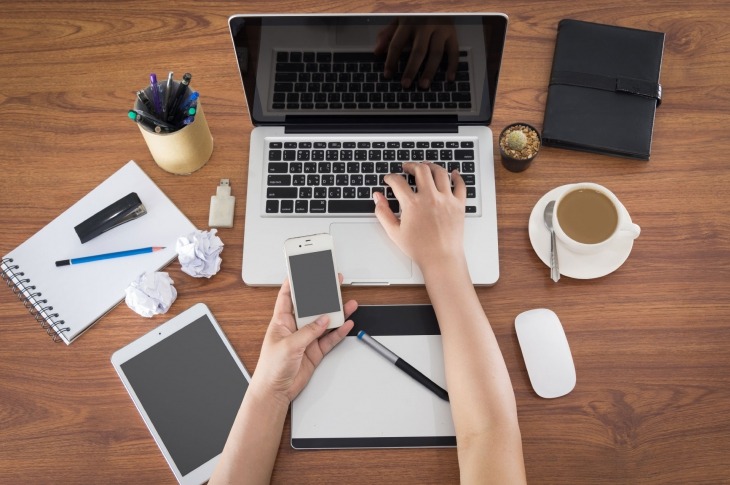 Business Trend: Bring Your Own Device
BYOD (bring your own device) is becoming a key priority for many organizations, and in couple of years, it is anticipated that it will be widely adopted across industry verticals. The responsibility now sits with sourcing managers to understand the impact of BYOD on their outsourced IT environment, and ensure coverage for employee-owned assets.
BYOD, or bring your own device, is a policy that allows employees to bring self-owned electronic communication devices (smartphones, laptops, tablets) to the workplace and use those devices for official business. Rising acceptance and the introduction of sophisticated computing devices, like smart phones, tablets and ultra-books are the driving factors that will fuel the adoption of BYOD. According to surveys, BYOD programs help organizations realize savings of 37 minutes per user, per week and savings worth $350 - $1,300 annually, per mobile user.
BYOD adoption rates vary widely depending on the organization size. Approximately 55 percent of U.S. employees who work for large enterprises use their personal computing devices for business purposes, and 60 percent of large enterprises across the globe allow their employees to use their personal computing devices for work.  Another 18 percent of organizations globally are planning to do so in the next 24 months. Mid-sized enterprises with employee numbers between 2,500 and 5,000 are most likely to support BYOD adoption. BYOD implementation in mid-sized organizations is expected to reach 45 percent by 2017. SMBs have been at the forefront of the BYOD trend. Almost one out of five SMBs are achieving gains of more than 30 percent in productivity by adopting BYOD and nearly 65 percent of U.S. SMBs have an official BYOD policy.
Using personal computing devices for business purposes is beneficial, but can pose an extensive amount of risk at the same time. Due to the increasing popularity of BYOD, implementation of BYOD software solutions such as Mobile Content Management, Device Management and Telecom Expense Management, and security solutions such as Mobile Device Security, ID Management and Network Access Control are also gaining traction.
The decision to implement BYOD by organizations is driven by values that will improve employee productivity through effective collaboration and providing them a platform for global connectivity. Implementation of BYOD will bring in some potential risks – procurement managers must exercise caution while adopting BYOD. Intellectual property misuse and accidental data loss due to inept policies and sub-optimal use of mobile devices are key risks of BYOD.
The BYOD risk landscape typically spans three key segments:
Mobile Device Security - Concerns arising from lost/stolen devices, malicious access to devices and separating personal and professional profiles and accountability are key concerns
Application Risks - Risks due to malicious apps/malware and app vulnerability arising from homegrown apps that contain security weaknesses
Mobile Environment Security - Mobile ecosystem management responsibilities increase the cost burden on an enterprise – reimbursement of data plans, renewal of anti-virus app licenses, and frequent hardware investments arise from increased device turnover
Top Impacts and Recommendations for Sourcing Managers:
Impact: BYOD will expose enterprises to security threats, HR and legal compliance and regulation issues, IP disclosure and software licensing compliance.
Recommendations:
Interface between internal stakeholders and IT service providers to document BYOD sourcing policies
Assess the legal validity of a BYOD policy against local labor laws and data privacy regulations
Review BYOD policies yearly to ensure coverage for new devices and apps, and relevance
Impact: Support for BYOD initiatives might not be in the scope of an organization's current IT contracts, leaving business users with less than optimal experience with BYOD.
Recommendations:
Review IT contracts to include support for BYOD
Assess and plan for the impact of BYOD on service desk – implement self-help tools to ease bandwidth of help desk