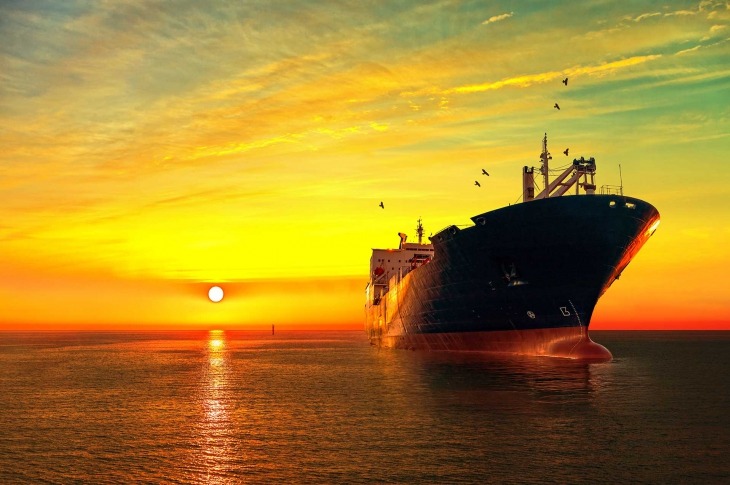 Can LNG Be the Answer to IMO's Move of Limiting Sulfur in Marine Fuels?
The International Maritime Organization (IMO) has initiated a move to lower the sulfur content of marine fuels by 2020. Currently set at 3.5 percent, the sulfur cap will reduce to 0.5 percent under the new act. This will likely be a huge talking point in the industry as vessels must now deal with tighter sulfur limits. But, even more critical will be how this change impacts costs.
Liquefied Natural Gas (LNG) as an Alternative
A range of different technologies and fuel options would be required to meet all marine transport needs. LNG presents shipowners with a cost competitive and cleaner burning option as compared to traditional marine fuels. The demand for LNG is expected to increase in the foreseeable future as it is a suitable option, both from an environmental and business standpoint. However, there might be a supply-demand gap in the long run due to lack of sufficient investment in the sector. It is estimated that by 2035, the demand for LNG will be close to 570 MTPA and in contrast, only 330 MTPA will be available with the current infrastructure in place.
There is clearly a need for a better LNG infrastructure and more reliable supply chains. However, on a positive note, there has been a significant investment in LNG bunkering with the U.S. leading the initiative, followed by Europe. Interestingly, the spectrum of investment projects varies from small to large.
Advantages and Drawbacks of LNG
Many countries advocate LNG bunkering as a solution to the shipping industry's environmental issues. It is relatively cheaper, while being compliant will all environmental restrictions. Another advantage is that vessel manufacturing companies are coming up with dual fuel engines capable of burning marine gas oil and LNG, thereby providing flexibility to switch fuels if any of them becomes more expensive than the other.
However, the main hurdle in adopting LNG as a fuel is that shipowners must purchase a new vessel as retrofitting in an existing ship would be an expensive option. Another concern is that LNG engines and fuel require larger space on board compared to conventional vessels, which results in reducing the total number of cargoes a vessel can carry. At present, LNG bunkering is only used for passenger vessels, where the distance is shorter to cover.
LNG bunkering is a comparatively newer concept and mainstream infrastructure is required to make it a successful option within the shipping industry. Additionally, LNG-powered vessels emit unburnt methane. It is essential to address this issue to ensure the steps taken by IMO toward a better environment are not discounted.
Other Viable Options
Scrubbers are another viable option and a solution in the short run. They provide solutions to many shipping and bunker industries by equipping vessels with exhaust gas cleaning systems. These systems spray alkaline water into the vessel's exhaust, removing unwanted sulfur dioxide and other chemicals. The technology has been in use for a long time in land-based power plants; however, it is not backed by enough trials. The major advantage of using scrubber systems is that they allow shipowners to continue burning HSFO while remaining compliant with the new rule set. However, the advantage comes at a cost, which would be close to $5 million and a month's time to install.
The Path Ahead
The world's energy system is moving toward cleaner fuels and the step initiated by IMO will help in reducing the sulfur content in the water bodies. Looking at the positive developments, LNG usage may expand into other areas, including rail and mining. The market for LNG will certainly have a share close to 10 percent, but growth beyond this would only be possible with a better evolving supply chain. It's only fair to say that the current scenario is challenging for all the stakeholders, as they have to try and choose a sustainable model for their business and LNG to some extent is a viable option. However, only time will tell which is the most sustainable of them all.