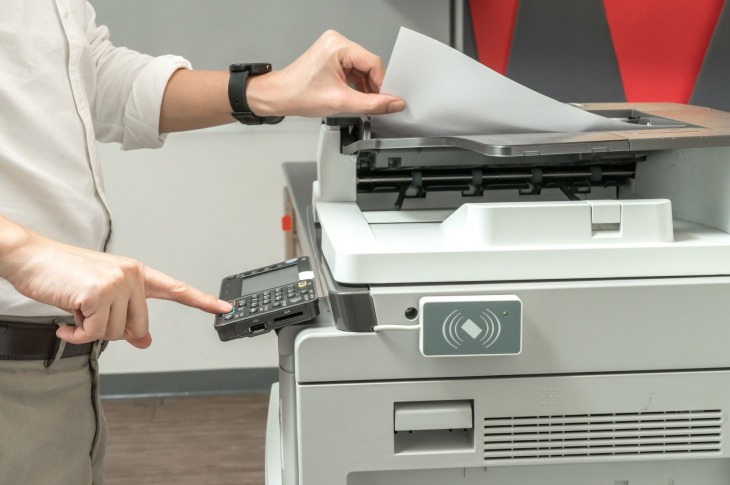 Changing Dynamics in the Managed Print Services Market
Managed Print Services (MPS) brings together everything from printers and supplies to maintenance and support, under a single ongoing contract. MPS has been gaining momentum over the past few years as it offers benefits such as cost savings and energy efficiencies, primarily driven by rationalization of fleets and single points of contact for support. With increasing adoption of printing as a service, print related expenses can be categorized under operational expenditures, which allows businesses to do away with significant capital investments in fleets. The MPS market is seeing shifts in terms of customers' expectations, suppliers' approach/strategy, and IT advancement.
Though customers are convinced about the benefits (primarily cost savings) that a typical MPS program offers, they now demand additional results or output. They want tailored value added services from the vendors that will help them further grow their businesses. The so-called 'first version' of MPS that offered simple printer rationalization and migration of usage to multi-function devices has become outdated. What customers now look for are more sophisticated managed document services that include scanning, storage, hybrid mail and workflow solution.
To be able to meet changing customer expectations, suppliers are delving deeper into their existing approaches and building new strategies. The big players focus on entire document lifecycle management to incorporate scan/capture, devices, document movement and output, to provide a single environment to control, optimize, tailor and check operations in real-time. Seamless integration with IT and cloud systems, as well as mobile technologies, enable vendors to provide a range of services and assistance quickly. Cloud-based MPS models have been increasingly adopted due to cost savings and ease of installation and operations.  Moreover, the rise in smarter and more connected devices allows vendors to offer security as a standard feature.
The supplier landscape for MPS is dominated by original equipment manufacturers (OEMs). OEM companies are shifting their focus from the traditional 'rip and replace' to 'walk in and take over.' This helps them offer 'brand agnostic' MPS programs to clients. As part of this strategy, some of the big OEMs are partnering with cartridge remanufacturers to be able to offer OEM alternative cartridge solutions. For instance, Printelligent, a remanufacturer, was acquired by HP in 2011, while Xerox acquired Laser Networks in 2012.This has enabled these OEMs to offer MPS programs that incorporate management of their own as well as third party fleets (printers and copiers).
The managed print services market is still evolving and finding its way through several challenges. Firstly, a major threat comes from declining print volume backed by increased digitalization of office space, and adoption of small portable devices. Secondly, the increased commoditization of services is encouraging these vendors to focus on new sources of differentiation to gain maximum market share; and suppliers are molding their strategies accordingly. For instance, even though the per-page pricing model remains ubiquitous, providers are trying to add flexibility in service level agreement (SLA) arrangements and terms to offer pro-rated or slide formulas for minimum charges per device for pricing flexibility.
Thirdly, the rising presence of counterfeit products (duplicates of OEM products) is putting downward pressure on legitimate remanufactured product providers. However, the Waste Electric and Electronic Equipment Regulations (the European Community directive on waste electrical and electronic equipment that sets collection, recycling and recovery targets for all types of electrical goods to be recovered for recycling), came into effect in January 2016, and includes most of the toner cartridges to be considered by remanufactured toner brand owners. This would lessen the threat from fake or duplicate products as these products cannot be recycled.
So what's here for procurement?
The continued adoption of MPS and a crowding of the marketplace by more and more MPS offerings will further increase the commoditization of services, benefitting buyers. This is expected to increase the value proposition for customers. Suppliers will also be required to reinvent their MPS offerings to stay competitive as buyers will evaluate suppliers on several parameters, including their abilities related to document workflow, mobile printing support, multi-vendor support and maintenance, modularity of services, and help desk capabilities.