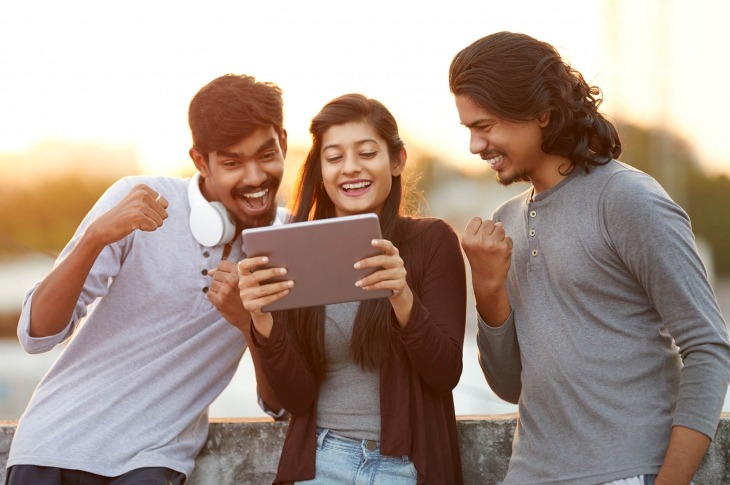 Changing the Channel: OTT and the Future of Advertising in India
Over the top (OTT) media is a term used to describe streaming media services that are offered directly to viewers through the internet. The over-the-top aspect comes from the fact that it bypasses cable, broadcast and satellite television platforms that traditionally act as controllers or distributors of such content. OTT is the new buzzword in the media and entertainment industry. With more than 30 OTT platforms that distribute streaming media over the Internet, the value of the OTT market in India grew to ₹35 billion in 2019. While traditional TV continues to be a strong medium for advertising, audiences continue to move towards streaming services.
The Rise of OTT as an Advertising Medium
OTT brings together the best of digital advertising and traditional television, with high ad completion rates and viewability. Indian OTT platforms fuel their growth by advertising, with media planners indicating that Hotstar is the largest platform for advertising today after Google and Facebook. With digital advertising growing at approximately 30%, the OTT advertising year-on-year growth is expected to be in the range of between 40% to 50%. One of the main reasons for the rise of OTT channels in India is the option for viewers to watch shows that they missed on TV in the OTT channel. The ad spend on OTT is estimated to be around 7% to 8% of advertising expenditure in India.
Compared with other digital platforms like Facebook and Google, OTT platforms have better brand safety and are inherently less vulnerable to the dual challenge of viewability and fraudulent traffic owing to high authentication rates, the devices' closed environments, and the nature of viewing experience. The growth of OTT channels in India is further spurred by regional-language platforms like Hoichoi, Addatimes and Sun NXT, which have gained substantial viewership in recent years and have inspired national OTT players like Hotstar and Zee5 to focus more on regional language content.
The Future of TV Advertising Is Here
Like traditional television, OTT is one of the most effective platforms for driving brand metrics. A study conducted by the American video on demand service, Hulu, and the market research firm, Kantar Millward Brown, showed that exposure to ad messages in a living room setting produced the highest lift for aided awareness and brand favorability compared to exposure on desktop and mobile. OTT is an important platform for publishers, distributors, and advertisers to reach quality audiences at scale and generate positive brand outcomes.
Indeed, the shift to OTT is expected to be massively benefit advertisers by allowing for more granular measurement and performance tracking compared to traditional index-based TV buying. This helps narrow down and target customized, complex audiences in real-time. Advertisers that navigate early to OTT before it is part of every marketing department's budget stand to benefit from building relationships with programmatic partners that can match key audiences with advertiser content.
The Revolution Will Be Streamed
While reach and measurement are the major obstacles faced by the platform, advancements in OTT measurement are rapidly emerging, particularly through programmatic channels. Despite the benefits that OTT brings, the industry is still figuring out ways of maximizing its full potential. Even though OTT has mostly won the battle for homes in urban India, there is a lot of room for growth as television viewership continues to increase in rural India. The powerful combination of a highly-engaged audiences, marketing effectiveness and ad completion rates that OTT platforms bring to the table make them an increasingly essential channel for marketers.
Further Reading