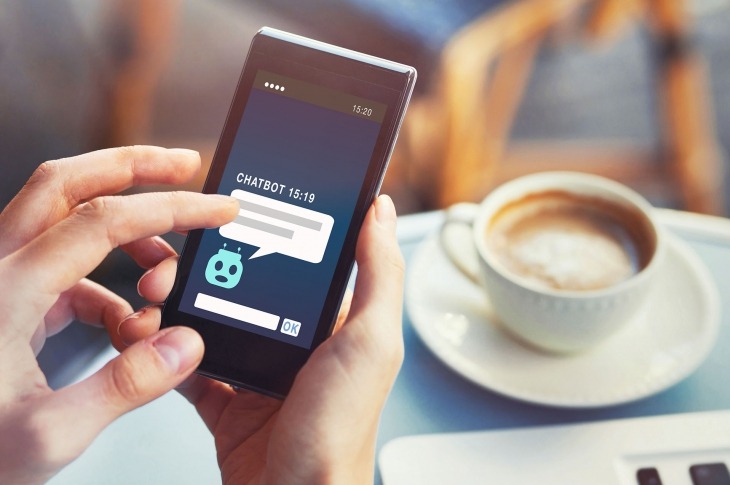 Chatbots — The New Frontline Employees
The market for chatbots has evolved extensively — chatbots have advanced from a basic pattern-matching phase to a more sophisticated version that is cognitive and learns over time. Enterprise adoption has been largely focused on first- and second-gen chatbots primarily built for cost reduction. However, the increasing maturity of next-generation chatbot platforms has given birth to third-gen chatbots. The third-gen chatbots are the future, as they are simplistic, intuitive, have user-friendly design and features, and a robust functionality set covering a wide variety of use cases.
The larger market for chatbot offerings includes more than 1,000 vendors worldwide. Some of the major vendors are AWS Lexa, Creative Virtual, IBM, IPsoft, Kore.ai, Microsoft and Nuance, among others. Amid digital transformation, chatbots continue to be the hot topic — enterprise interest in chatbots is poised to increase due to the need to deliver on cost savings and productivity. Market forces driving chatbot adoption are as follows:
Minimizing Cost to Serve: This ranks as the top driving factor for most executives — low-level tasks such as help desk support can be managed by deploying a chatbot at a fraction of the cost lesser than FTE.
Technological Advancements: New technologies such as artificial intelligence (AI) and machine learning (ML) are disrupting the landscape. Chatbots have evolved from being system-driven to more evolved, intelligent systems that can emulate human cognition.
Increased Efficiencies: They are poised to increase the proliferation of chatbots. Chatbots are data-driven, scalable and enable a rich user experience. They help to reduce turnaround times and the average handling time of a request.
Real Time and Quality: The capability to provide end users with insights and updates pertaining to suppliers/orders/prices in real time has led to better decision-making and generated savings. This is a key factor for the growing uptake of chatbots.
Some of the top trends governing the chatbot market are:
Increasing Relevance of Open-Source Option to Support Technological Advancements

Buyers possess relatively low levels of knowledge about implementation/ value delivered by chatbots/ chatbot platforms. This has carved out a way for suppliers that have niche offerings (in terms of language support), but may not support some of the critical functionalities. Hence, while selecting a chatbot supplier, buyers must verify the availability pertaining to open-source options. This would enable businesses to keep up with the technological advancements and map the demand for critical capabilities.

Capability Race Among Suppliers to Emerge as a Better Option

Suppliers in the chatbot landscape range from the largest and most prominent software development players to specialized solution providers. The landscape is highly fragmented, and the competitive intensity appears to be high. The domain is mainly governed by innovation propensity. Enterprises that are exploring the space to partner with a chatbot solution provider must explore certain capabilities: intent with regard to ML/AI, multi-channel support, multi-language support, security & authentication, and future road map & vision.

Today, chatbots are being leveraged by enterprises across various business segments — sales, finance, HR/admin and procurement. Chatbots implemented are of two types — task-oriented chatbots, the most common ones that are system-driven and structured; and smart chatbots, that leverage ML and AI to analyze data, learn and improve over time. In 2017, the task-oriented chatbots accounted for 85 percent of the market, but their acceptance rate is predicted to decrease over years. On the contrary, AI-based chatbots are poised to grow at a faster pace due to their ability to learn and improve with time. These rapidly advancing technologies are poised to similarly transform the current landscape, and the uptake of chatbots will increase significantly over the next few years.

The impact of chatbots will be authoritatively demonstrated via an increase in revenues, assured cost savings in the range of 30-50 percent and productivity improvements by up to 50 percent. In terms of challenges, implementation of chatbots will raise some issues for enterprises due to lack of skilled talent to develop and work with bots, high deployment costs, data privacy constraints, lack of self-learning capabilities and challenges during upgrade & maintenance. Although challenges remain, the future of chatbots is bright. The potential benefits are simply too difficult to ignore. To drive success, businesses must determine the use-case first, set realistic expectations for returns, and figure out the best way to build and integrate AI/ML.