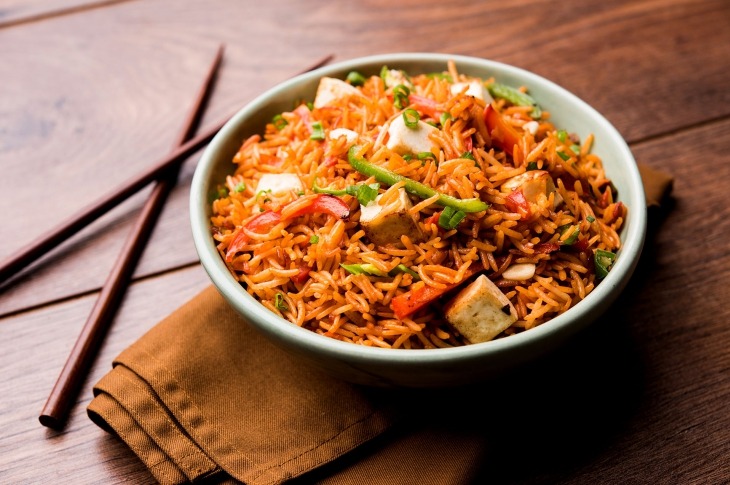 China Presents an Opportunity for Indian Rice Exports
Rice is the staple food of many countries across the world and the centerpiece of most Asian cuisine. It should come as no surprise then that China, the world's most populous country, is also the world's largest producer and consumer of rice. Rice cultivation in China is concentrated in the country's southern half as the cold and dry northern regions are too adverse for the crop. However, the demand for rice in China has increased to such an extent that domestic rice production is now unable to cater to Chinese dinner tables and the country has become a net importer of the commodity.
China imports most of its rice from neighboring Asian countries such as Vietnam, Thailand, Pakistan, and Cambodia. The figure below shows the top global importers of rice, a list that China leads, while the pie chart highlights the biggest sources of China's rice imports in 2018: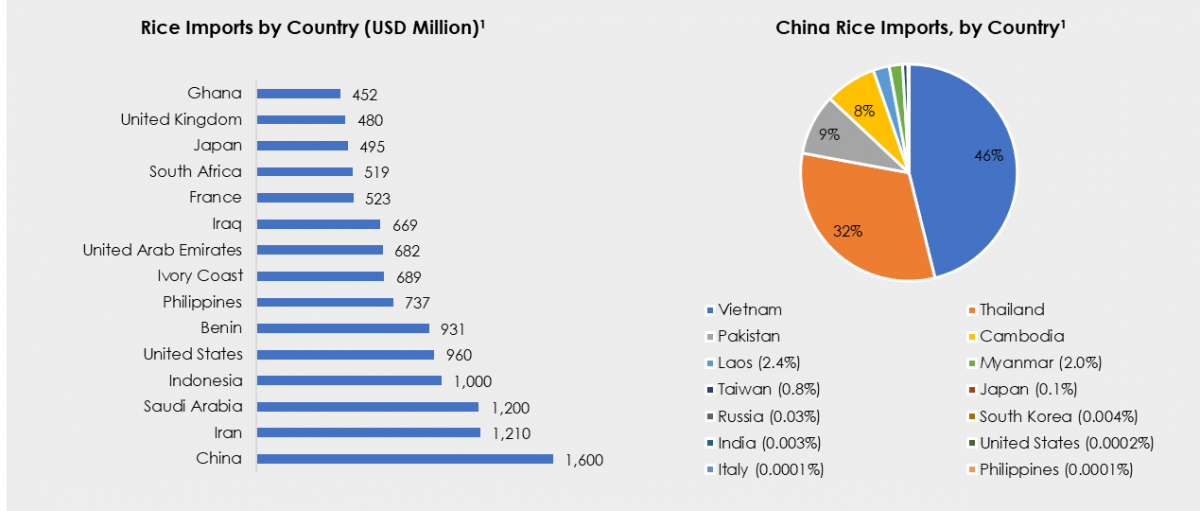 A New Deal
Due to ongoing trade tensions with the U.S., China has been looking for new sourcing locations. India has pitched to export various agricultural products, such as rice and sugar, to help China bridge the trade deficit. In 2018, India signed a deal with China to enter its $2 billion rice import market. After an inspection visit from Chinese authorities, 24 Indian mills were approved to export rice to China.
This export deal was off the table earlier as Indian rice suppliers failed to clear China's food safety and quality norms. However, after recent inspections China's General Administration of Customs and India's Department of Agriculture, Cooperation and Farmers Welfare signed a protocol on phytosanitary requirements for exporting rice from India to China. This rice is expected to primarily cater to demand from China's east coast, centered on the cities of Shanghai and Guangzhou. Indian rice shipments are being received by China National Cereals, Oils and Foodstuffs Corporation (COFCO), one of China's state-owned food-processing holding companies.
A Win-Win Situation
The trade deal has cleared 19 Indian rice companies for export to China, a major market that imports more than 5 metric tons (MT) of rice a year. This trade deal offers potential rice exporters the prospect of selling over one million tons of various rice varieties of rice, including basmati, in the next few years if free trade is allowed. Suppliers from India are working on improving the quality and storage conditions of their rice in order to clear China's verification standards.
On the buyer side, global players such as Louis Dreyfus and COFCO Agri, as well as regional Chinese companies such as Beijing Guchuan Rice Mills, are looking to expand their procurement options for rice. These companies are looking toward India for the supply of basmati, non-basmati, and broken rice with a focus on freshly milled rice, which is soft and sticky. Companies are trying to capitalize on imports by monitoring the flow of rice from India and targeting the imported rice at demand from restaurants and the growing population of Indian expats in China. Global players such as Louis Dreyfus are looking at this deal as an opportunity to increase their share in the global grain trade industry.
Conclusion
Pricing is a major factor that will influence the interest of companies looking to import rice in China. Apart from Vietnam, India and Pakistan offer better price quotes that favor buyers. For example, over the past few months in 2018-19, the price of rice has been on an upward trend, with rice imports from the U.S. and Thailand falling in the range of $400 to $530 per ton. Meanwhile, India and Pakistan priced their rice exports at $375 per ton, with Vietnam offering the lowest price at $340 per ton. However, the last few months have witnessed a decline in rice imports from Vietnam due to changes in China's import policies that required Vietnamese firms to be licensed to export to the China market. Thus, buyers in China can look towards Indian suppliers for competitive prices to cater to the domestic demand of rice.