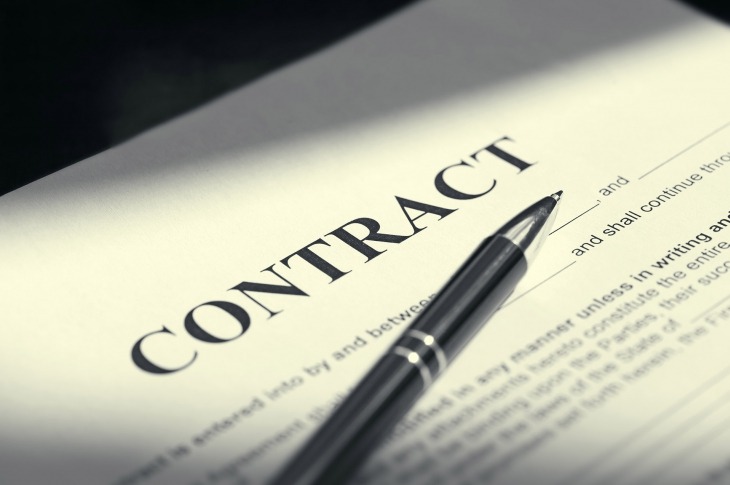 Contract Management: Is Shifting Critical Processes In-House the Key to Realizing Process Efficiency and Cost Savings?
Not long ago, contract management services were considered too time-consuming and resource exhaustive by firms who decided to outsource their services to external service providers. However, recently, overall trends indicate that firms are looking toward building their own internal capabilities for managing contracts. Based on a 2016 survey by PayStream Advisors, 46% of firms have an internal team that manages contracts for all departments, 25% use a centralized automated solution and 30% have internal teams for contract creation and negotiation but outsource most of the remaining processes to external firms.
Firms in IT, Financial Services and Insurance sectors must constantly ensure they meet data security and compliance standards to safeguard their intellectual property. Thus, sharing of information with external service providers is becoming a precarious situation. Many firms also realize that the lack of complete visibility in the contract lifecycle management process is causing them to lose out on possible savings opportunities, leading to declining profits. Firms are also pushing for increased productivity of their in-house legal team, requiring them only for complex aspects of the CM process such as negotiation and final review of contracts. Based on a survey by CEB, 68% of firms agreed that that their legal teams were reviewing far fewer contracts than they should, while 32% were reviewing the adequate amount.
Keeping these considerations in mind, several firms are now slowly shifting from outsourcing to in-sourcing their contract management services, as building an integrated and streamlined in-house contract management team takes 2-3 years to establish. Outside counsel in the form of LPOs and law firms are being utilized only for high-risk and valuable contracts such as Shareholder Agreements, Patent Licensing and Joint Venture Agreements. Agreements that are low on business impact but have high risk, such as Indemnification Agreements and Software Licensing Agreements, are managed by in-house legal teams.
The advent of Contract Life-cycle Management (CLM) tools has automated several time-consuming processes and incentivized the internalization of the contract management process. The North European CLM market grew at a compounded annual growth rate of 16% between 2010 and 2015, followed by the Americas and Asia at 14%. Distinguished firms such as ING are using tools like Selectica to increase the visibility of their financials and develop spend strategies; the single portal allows them to track all changes to a contract and increase accountability of their internal teams and improve reporting performance. Vodafone recently hired Riverside Law Firm to build a completely proprietary in-house contract management solution that helped provide proactive contract management and better monitoring/ managing of obligations, greater visibility of scope and ability to enforce financial terms, increased accurate renewal pipeline and the ability for businesses to self-serve for low complexity contracts. The centralization process took six months of planning and a dedicated team to resolve process bottlenecks post-implementation for one year. However, they automated several key CLM processes and collated data stored in 14 disparate databases into a single central repository, thereby bringing efficiency in the long term.
Other distinguished examples of in-house contract management is IBM, whose team manages their own standard templates for NDAs, SOWs and Masters Service Agreements. Through their in-house centralization process they have created 200 templates, managed 148,000 active contracts, and maintained a central repository of their 17,000 suppliers and 59,000 supplier documents. They are also reducing the cost of expensive legal resourcing by setting up bases in countries in such as Hungary, China and India where per FTE value for each resource is much lower, thereby keeping costs under control. If a contract requires any redefining, their specialist's teams in the US get involved to meet supplier and firm requirements.
Firms such as NetApp are using a different strategy of partial outsourcing for contract management, where direct categories and their associated supplier agreements are handled by internal contract management teams. Indirect categories which contain less IP are outsourced to external contract management teams; however, the common templates for SOWs, NDAs and Master Service Agreements are provided by their own legal counsel.
Procurement or Contract Management Outsourcing firms are realizing that this new trend will cause them to lose business in the long term and are thus shifting focus toward building their proprietary buy-side and sell-side CLM tools. In addition, they are providing support and consultation for their tool set-up and implementation for clients to leverage. Firms have also taken up a more advisory role by creating contract management playbooks, which clients can leverage for a fee. These act as a contract management guide to their in-house teams and contain all possible readymade legal and commercial clauses, along with their simple explanations for several legal scenarios and cases that have been handled by organizations in the past. The playbook, once reviewed and approved by legal teams, don't require further extensive legal oversight and can be utilized repeatedly for several types of contracts. With in-house operations becoming a reality with the help of CLM tools, clients now have the option of looking inward for their contract review operations to improve efficiency and curb costs.