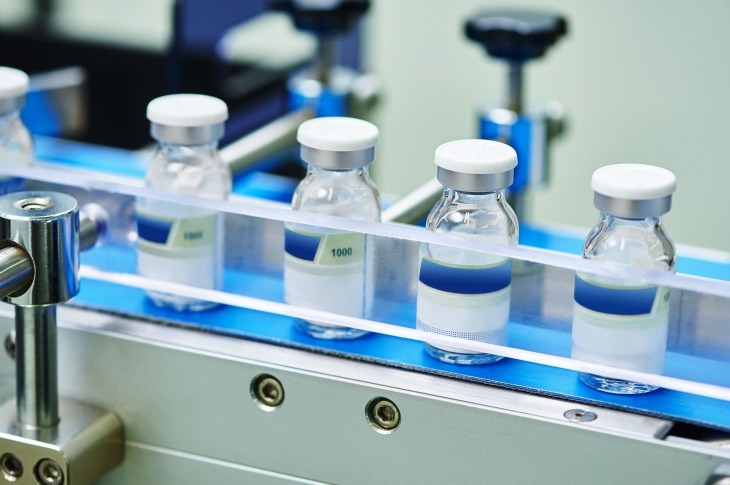 Contract Manufacturing Organizations — The Future of Pharma Manufacturing
Contract manufacturing organizations (CMOs) have witnessed tremendous uptake during the last decade and are expected to continue their growth trajectory at about 7 percent over the next five years. Outsourcing the manufacturing function enables biopharma companies to reach the market early, free up their resources and facilities, and focus more on their core business — all while reducing the costs of their drugs.
The CMO's business model has also undergone a paradigm shift. They are no longer just a one-off manufacturing option but are considered to be an integral part of the supply chain of biopharma companies. According to an ISR report — Contract Development and Manufacturing Outsourcing Models — only one-third of manufacturing activities (including developmental and commercial stages), are conducted in-house. This points to an increased adoption of outsourced manufacturing practices in the pharma sector.
Earlier, the CMO market was fragmented with numerous players contributing to the industry's revenue and CMOs relying on a single client for almost 50 percent of their income. This would increase the bargaining power for pharma companies, leaving CMOs with little option to negotiate. However, of late, a wave of consolidation is being witnessed among CMOs. This will not just result in reduced competition among CMOs but will also increase their bargaining power while negotiating with pharma companies. Some of the major consolidations to have taken place lately are — the acquisition of Patheon by Thermo Fisher, of Cook Pharmica by Catalent, Capsugel by Lonza, and so on.
Demand for Biologics Manufacturing
While pharma majors will continue to be significant contributors to the growth of the contract manufacturing market, contributions from biotechnology companies will also increase going forward. With more biotech companies coming up, there will be a greater demand for contract manufacturing. This is because outsourcing the manufacturing function will enable biotech firms to introduce their products in the market without having to invest toward building or upgrading their manufacturing units.
The market for biologic contract manufacturing has grown by about 9 percent year-on-year from 2011 to 2017. There has been a huge increase in demand for active pharmaceutical ingredients from 2011 to 2017, with volume demand growing by 20 percent. Companies are increasingly outsourcing the manufacturing requirements of biologics. For instance, global biopharmaceutical player Sanofi has outsourced manufacturing of its biologics pipeline to Boehringer Ingelheim. Ibalizumab, a U.S. FDA-designated orphan drug from TaiMed Biologics, is manufactured by China-based CMO WuXi PharmaTech.
A key reason for the significant growth of contract manufacturing services is an increase in the development of biologics. As biologics developers focus more on drug development, they prefer to outsource the manufacturing part. Bristol-Myers Squibb and Lonza have expanded their biologics manufacturing agreement.
Biosimilars — the generic version of biologics — are also contributing to the growth of outsourced manufacturing. As costs of biosimilars must be kept significantly low, it makes sense for drug makers to outsource the manufacturing part to keep costs low. CMOs are already witnessing a 15 percent increase in their business from biosimilars.
Emerging Economies
Contract manufacturing is witnessing a growing uptake in China majorly because biosimilars and innovative drugs are entering the clinical pipeline and approaching commercial scale. Larger biopharma companies prefer to outsource manufacturing despite having well-established GMP grade facilities simply to reduce cost. One strategy involves outsourcing existing biopharmaceutical products such as interferons, insulin and growth hormones. Alternatively, these biopharma giants also sometimes partner with manufacturing companies in countries such as China.
However, for small or medium-sized biotechnology organizations, contract manufacturing is a vital need. These firms lack financial resources, which restrict them from establishing GMP-grade facilities; hence, contract manufacturing organizations are their best bet.
Apart from China, India has also grown as a hub for contract manufacturing majorly due to its low labor wages. Also, the total number of U.S. FDA-approved manufacturing facilities in India exceeds 100, which is almost four times more than that in China (28 manufacturing plants).
A survey by the American Pharmaceutical Review indicated that 12 percent U.S. pharma companies preferred India for outsourcing manufacturing, while 9 percent preferred China.
Closing Thoughts
Biopharma companies opt to outsource manufacturing mainly to reduce costs and increase focus on their core business. On the other hand, emerging biotech firms are financially insufficient to establish GMP-grade facilities and hence choose to partner with CMOs.
Considering the trade war between the U.S. and China and low labor wages, India is the most preferred partner nation for pharma companies looking to outsource manufacturing. Additionally, the increased focused on development of biologics and use of biosimilars make outsourcing to CMOs the most feasible option.