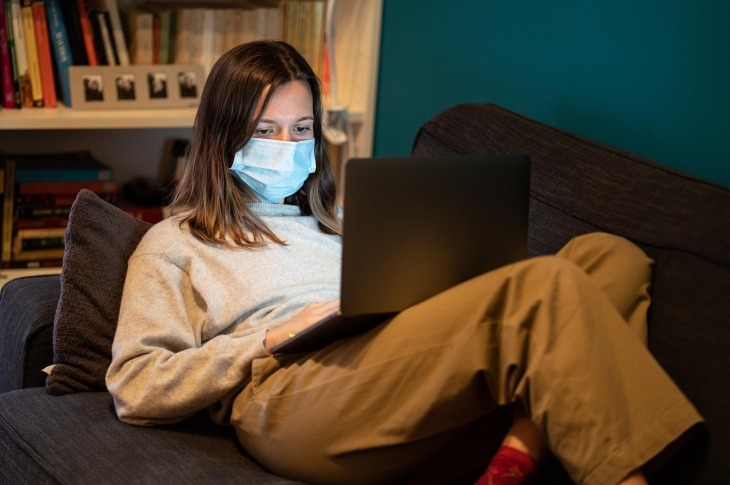 COVID's Impact on Technology: 2020 Looks Weak But Expect A Quick Rebound
COVID-19 has affected almost all countries and territories around the globe. Around the world, as countries adopted lockdowns as a major step to fight COVID-19, industries halted production and services. Amazon, with more than 60% of their products sourced from China, have seen significant impact on their operations. Manufacturing and shipping have been affected with more than a third of the suppliers on the platform observing declining sales while a few suppliers have increased their prices. The majority of suppliers are looking at alternate methods to source products from outside of China to counter the centralization of risk.
The China Factor
As most tech firms have their manufacturing base in China, the technology sector has been impacted significantly, causing delays in product launches and events across segments such as renewable energy, electric vehicles (EVs), heat and cooling devices. Tesla's Gigafactory in China has reported supply disruption due to the pandemic and industrial output in China decreased by 13% as a result of the impact of COVID-19 on manufacturing, with urban unemployment rising by 6.2% in March. Chinese retail sales have fallen significantly and the services segment contracted by more than 10%.
The lockdown of cities in China led to labor shortages in manufacturing for semiconductors, with plants operating at merely 30% utilization, which could lead to disruption in the semiconductor demand. This has led to a 0.5% to 1.6% fall in stock prices of chip-making companies listed in Singapore.
Big Gains in Software That Helps Social Isolation
Meanwhile, Zoom video communications, a provider of subscription-based video conference software, has seen its stock almost double. There has been a surge in demand for video-conferencing capabilities among businesses, schools and government institutions to enable remote working for employees. Zoom moved ahead of its peers like Microsoft Teams, Slack and WebEx in terms of mobile user volumes despite recent concerns about data security and privacy.
Digital payment services are also seeing a surge in demand, with social distancing customers preferring to pay online and receive contactless deliveries. This is expected to strongly support key players in the online payment-processing market, such as PayPal, Visa, Mastercard, Amazon, Alphabet and Apple. However, this is not expected to lead to growth in terms of market valuation for these firms, as online retail gains are offset by losses for e-payment services for airlines or hotels.
Global businesses are coordinating with government and healthcare institutions to help address the shortage of personal protective equipment. Tesla announced plans to produce ventilators from its Buffalo, NY plant while Dyson will be supplying more than 10,000 ventilators to the UK government. Other companies like Ford, GE and 3M will be partnering to build ventilators and protective equipment.
Impact on the Technology Supply Chain
The demand for mobile phones and personal computers is expected to decrease in the near future with a rebound expected as the pandemic retreats. Long-term demand for 5G and other communication equipment will remain stagnant. However, equipment sales and delivery lead time are expected to suffer as carrier network construction slows down across affected areas.
PC shipments are expected to see a 3% global fall in demand due to the impact of the coronavirus on the technology supply chain. This will also impact associated components such as PCBs and memory storage. The expected delivery time of PC shipments and replacement parts is expected to rise by more than three times its usual window. The manufacturing of chips, phones, gaming consoles and devices are expected to take a severe hit due to government restrictions. Global IT spending by businesses on hardware is expected to take a hit, which will lower semiconductor industry revenues between 4% to 5% in 2020.
Several prominent technology industry events such as Google I/O, Facebook F8 and Adobe Summit were cancelled or postponed, leading to delays in product launches across the industry and affecting business strategies of technology firms. Hiring in the technology sector has already been heavily affected due to the coronavirus outbreak. U.S. employers added only 40,000 new IT workers in February, down from 370,000 in January, which highlights possibilities for future employment loss. Telecom companies will need to invest substantially to improve their broadband infrastructure to cater to increased demands globally, which is expected to negatively impact the already stressed operating margins of these businesses.
Future Procurement Scenarios
IT contract negotiations will change significantly as enterprises look to specify scenarios and responsibility of vendors in such crises. Companies may look to spread out their risk and opt for best-of-breed approach for different solutions. It is still very early to clearly define the direction businesses would take, but IT negotiations and contracts will see a definite overhaul.
The severe impact of COVID-19 across industries is expected the bring back the focus on going digital amongst enterprises — both large and small. Companies will invest to upgrade their IT infrastructure and the adoption of cloud-native technology will increase significantly. Investments in pandemic resilience, such as business continuity and disaster management solutions, will see an increase in demand. Remote-work capabilities are likely to become a part of organizations as companies try to bring about improved operational efficiencies and cut costs, and procurement will be keeping this in consideration.
The technology sector is expected to bounce back relatively faster in comparison to other industries, the customers are expected to drive the adoption of SaaS-based solutions and services. The technology sector was the one to recover the quickest post-recession in 2009. The trajectory of the industry is expected to follow a similar trend this time, especially for online platform aggregators and cloud-based products and solution providers.
References