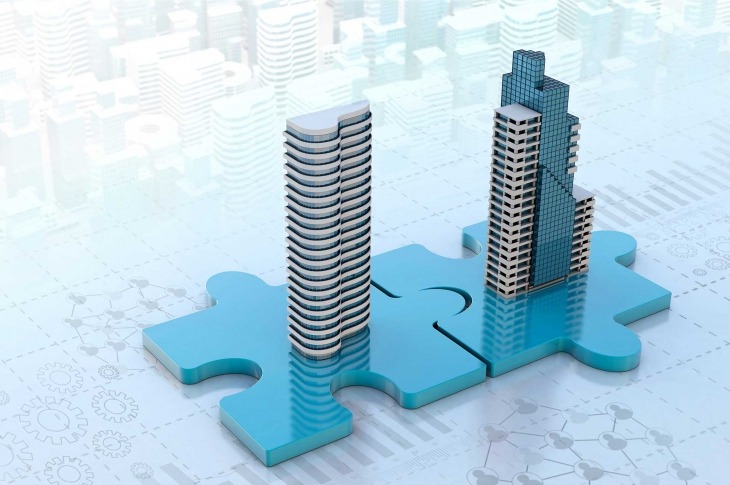 The Current State of Pharma M&A Deals
2015 was a record-breaking year for mergers and acquisitions (M&A) in the pharmaceutical industry. According to data from Thomson Reuters and BioPharma Dealmakers, there were approximately 468 deals involving devices, therapeutic drug assets, diagnostics and medical insurance companies. In 2015, M&A deals represented a 10% increase over 2014 and a 90% increase over 2012, when deal-making was the lowest in that decade.
AbbVie, a U.S.-based company, acquired cancer biotech firm Pharmacyclics for $21.0 billion in May 2015. Allergan (Ireland) acquired Oculeve (a U.S.-based development-stage medical device company focused on developing novel treatments for dry eye disease), and Naurex (a U.S.-based clinical-stage biopharmaceutical company developing transformative therapies for central nervous system disorders) for $125.0 million upfront and $560.0 million respectively in August 2015.
Many deals (around 40%) were for diversified assets, meaning the acquired company was focused on two or more core therapeutic areas. Examples of these companies include generics companies with broad product portfolios, or specialty pharmaceutical companies, which focus their portfolios on drugs for clinical specialties or grow by merging with or acquiring other specialty pharmaceutical companies.
According to data from Thomson Reuters and BioPharma Dealmakers, oncology was identified as the therapeutic area with the greatest number of deals (around 15% of the total). This reflects greater interest and current focus in this therapeutic area. Other therapy areas with a significant number of deals included infectious diseases (9% of the total), endocrine and metabolic disorders (7%), central nervous system (CNS) disorders (7%), and inflammation (6%).
However, the following year, 2016, presented a major downturn in mergers and acquisitions deals. By the end of November 2016, pharma's M&A value reached just half of 2015's total M&A deals.
The major reason behind this downturn was the introduction of new laws by President Obama to curb tax inversion in the U.S. during 2016. Companies based in the U.S. must pay 35 percent tax on their domestic income. Thus, many companies relocate to a lower-tax nation through takeovers of companies situated there. However, due to the new law, U.S. drug maker Pfizer announced the termination of its 160 billion USD deal to acquire Botox maker Allergan Plc. in 2016.
Considering this scenario in 2016, how are pharmaceutical mergers & acquisitions (M&A) expected to shape up during 2017?
With Donald Trump winning the 2016 presidential election, industry analysts are expecting his victory to fuel more M&A deals in 2017. President Trump has proposed a tax reform which would allow U.S.-based companies to bring home cash and get into more M&A deals. However, U.S.-based pharmaceutical industry players are waiting for these changes to materialize. Thus, at the start of 2017, we are still awaiting that boon in announcements of pharma M&A deals.
There have been rumors around a few pharma mega mergers; i.e., BMS getting acquired by a rival pharma giant (either Pfizer, Novartis or Roche). It is expected that the combination of disappointments on its cancer blockbuster drug Opdivo plus can be a major attention-grabbing factor for the company. Meanwhile, after the 2016 presidential election, a range of drug companies, including Pfizer, are expecting to bring home overseas cash if U.S. tax reform cuts the government's take.
Upcoming drug patent expirations and the high cost of R&D are other factors fostering demand for stronger research pipelines. It is crucial to strengthen the research platform by collaborating with other pharma companies, especially due to the rise in demand to build a strong research pipeline with major focus on the oncology therapeutic area. This also increases the scope of getting better research investments, as well as greater speed to market for products.
Summary
2015 was a record-breaking year for mergers and acquisitions (M&A) in the pharmaceutical industry. President Obama's new laws to curb tax inversion in 2016 led to a major downturn in pharma M&A deals. However, the mergers & acquisitions trend in pharmaceutical industry is currently picking up. After all, with upcoming patent expirations in near future and high cost of R&D, the best option for the pharmaceutical industry players is to bring in adequate revenue by acquiring or being acquired.