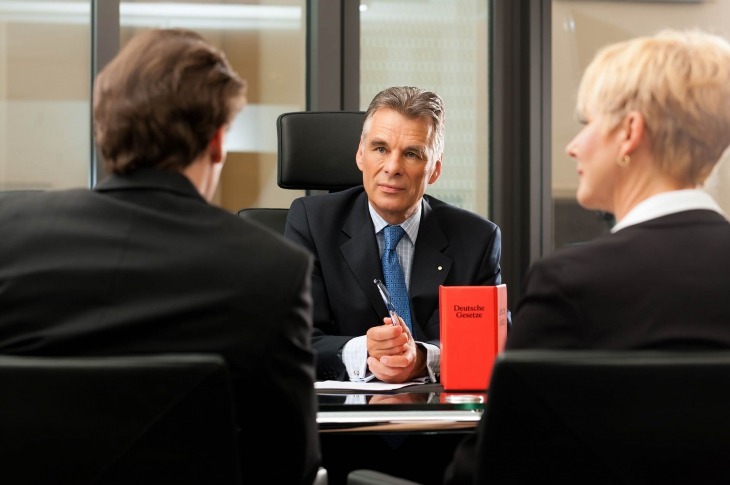 De-Equitization of Law Firm Partners on the Rise to Curb Costs
Law firms today face declining profits as a result of decreased demand for legal services, increased pressures from clients to lower costs and loss of market share due to increased competition. This has forced firms to undergo corporate restructuring and cut costs in a bid to remain profitable.
A new approach is an archaic method revived from the early 1990s which, though seldom used, is back on the table. It involves the step-down of equity partners to non-equity status in order to reduce their compensation and the firm's profit distribution. Equity partners earn hundreds of thousands or even millions of dollars by bringing in top clients, putting in long billable hours and investing a stake in the firm that earns them both a liability and huge stakes in the firm's profits. However, the legal industry never recovered from the recession, and the demand for legal services hasn't peaked like the early 2000s. The average equity partner's billable hours have fallen by almost nine percent, from 1,748 hours in 2007 to 1,589 hours in 2015. This has led to several ripple effects, including laying off associates, closing down small city offices, decreasing law graduate hiring, and demoting equity partners to non-equity status as firms fail to meet increasing stringent guidelines. Even lawyers who are legal specialists with a loyal clientele and billable hours above the standard 1,500 hours are not considered eligible to be equity partners.
These issues were recently highlighted at Shearman & Sterling LLP, a powerhouse firm with a Wall Street client who suffered declining profits over the past year (a four percent decline in revenue to 1.85 million) signalling the need to cut costs and reduce the number of equity partners. Currently, the firm has 162 equity partners and 26 non-equity partners among its 840 lawyers. Shearman & Sterling is trying to differentiate itself between their ultra-rich clientele and catering to ordinary corporations.
Faced with overcapacity issues and such stiff competition, the firm is undertaking what is famously called "Shearminations" in a bid to remain on top in the market place. This trend is expected to continue. In a survey conducted by American Lawyer in 2015, about 56 percent of respondents said they would take away equity status from partners and 67 percent said they would ask certain partners to leave from the coming years ahead. Many firm partners are being demoted for various reasons. A Washington-based firm did so as a partner's field of specialisation was no longer part of the firm's strategic plan for the coming years.
The number of non-equity partners have tripled at the 200 largest law firms, from an average of 35 per firm in 1999 to 117 in 2014. However, not all de-equitize partners. Partners no longer having an equity stake in the firm simply leave. Many realise the burdens and increased risks of an equity partnership, where partners are required to contribute 20% to 40% of their annual compensation to run the firm's day-to-day operations, with no guarantee of being paid their capital contribution if the firm goes bankrupt or lacks the financial capacity to continue.
The overall industry trend of hiring requirements for equity partners is becoming increasingly difficult, and it is expected to continue as firms are raising the bar on the number of billable hours to 1,650. Many lawyers now state that being a partner is no longer what it used to be, with increasing restrictions and lack of job security. Regions such as Europe and North America will continue to see a decline in demand for legal services, as client firms struggle due to financial volatility caused by global socio-political and economic events such as Brexit and increased sentiment of protectionist policies by governments in developed markets. Because of these issues, the trend for demotions of equity partners is expected to continue into the near future. The resulting global downturn will have a ripple effect on emerging markets such as APAC and EMEA, where demand for legal services is not very high, with layoffs at the associate level in non-profitable business centres.
With firms having to add five to 15 percent of value to their businesses every year just to break even, it's no longer a surprise that firms are resorting to these tactics to slim down. However, de-equitizing a partner requires 75% of the vote from all the firm's equity partners, so many firms are resorting to slashing compensation by up to a maximum of 25% for non-performance. The legal services industry is monitoring the profits per partner metric very closely, and decreased compensation may see senior partners exit.
However, firms are willing to take the risk as the overall downturn in the legal market may not make it easy for partners to change firms. This situation has made firms realise the pitfalls of the partner model and seize an opportunity to review and reform it. Some of the suggestions include law firms following the business model of Wall Street C Corporations, or following the example of consulting firms where employees have an opportunity to move through various tiers of leadership over many years before becoming an equity partner, rather than the current two-tier structure where you are either an equity partner or an associate.