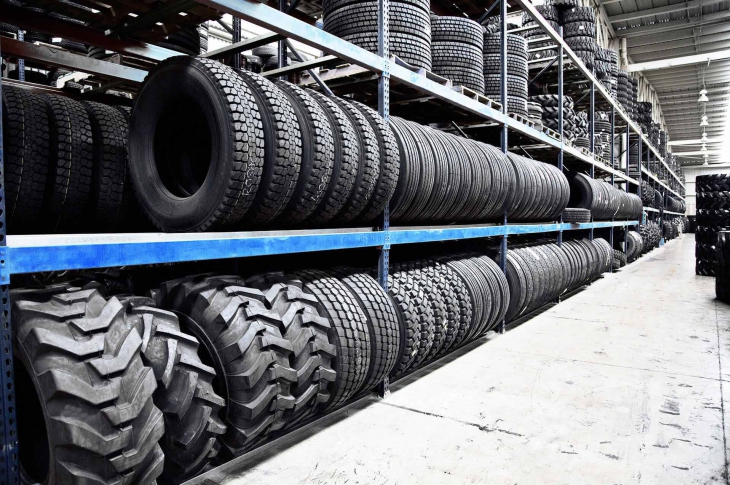 Demand for Natural Rubber Takes a Dive in China
The demand for natural rubber is closely linked to the health of the global economy. Of the 13 million tons of natural rubber consumed worldwide in 2018, 9 million tons were used to produce tires and 2 million tons were used for hoses and tapes — long-cycle industries that are affected strongly by global economic growth.
Speaking empirically, the growth in demand for natural rubber rarely exceeds the global economic growth rate, and this rule applies to the Chinese market as well.
Natural Rubber Consumption Patterns in China
Currently, China is the largest market for natural rubber, and accounts for nearly 50% of the total global consumption. However, as it makes only 6-7% of the total natural rubber produced worldwide, it relies heavily on imports. Most of the natural rubber acquired is used for manufacturing tires, most of which are exported.
In the tire industry, over 70% of the natural rubber is used to produce all-steel heavy truck tires. The quantity of natural rubber used for producing an all-steel tire is around 19.2-20.4 kg, while that used for a semi-steel tire is 1.44-1.5 kg.
Effect of Automotive Industry Performance on Rubber Prices
As the tire industry consumes most of the natural rubber produced, and as the demand for tires is closely related to the performance of the automotive industry, auto sales/production growth is the most frequently used indicator to track the demand for natural rubber.
Thus, the sales/production growth of vehicles is a leading indicator of natural rubber prices, and usually, the full impact of the change in sales growth of cars is seen in natural rubber prices about a year later. For example, the year-on-year growth rate of car sales and output peaked in January 2010, at 178% and 146%, respectively. At that time, natural rubber rates were still rising, and they peaked in February 2011.
Similarly, in July 2015, car production and sales growth hit rock bottom at -12% and -7% year-on-year respectively, then started to rebound. Natural rubber prices remained low till the end of June 2016, and then set off on a bull run.
However, the sales growth of heavy trucks is reflected in natural rubber prices much faster. In December 2009, the heavy trucks sales growth reached 129%, but then it slipped. Natural rubber prices reached a small peak in January 2010 and slipped until it hit the bottom in June 2010. In February 2011, heavy trucks sales growth peaked at 73%. Natural rubber prices also reached a peak almost at the same time.
In July 2016, heavy trucks sales growth bottomed at -12% and then climbed up; the price of rubber also bottomed out almost at the same time.
In January 2017, heavy trucks sales growth reached a peak of 97%. Natural rubber prices touched their peak level the following month, and then fell.
The fact that heavy truck sales account for less than 4% of the total auto sales in China means that whenever there is discrepancy between the sales trends of heavy trucks and that of other cars, caution should be applied, and sales growth of both cars and trucks must be evaluated to understand the real demand for natural rubber.
2019 Outlook for the Automobile Industry
In the first quarter of 2019, the production and sales of automobiles in China were 6.336 million and 6.372 million respectively, a 9.8% and 11.3% year-on-year drop, respectively.
In the first quarter, China's heavy truck market posted a sale of 321,700 units, almost the same as that recorded in the same period last year (323,400 units).
The China Association of Automobile Manufacturers (CAAM), in its latest view, has estimated that the decline in China's auto market may last for several months, and that the turning point may be around July-August.
The situation does not look optimistic for the export market either. At present, most countries that record major consumption of natural rubber have a negative outlook on demand. The one potential for demand seems to be for truck tires in North America, which has yet to be examined.