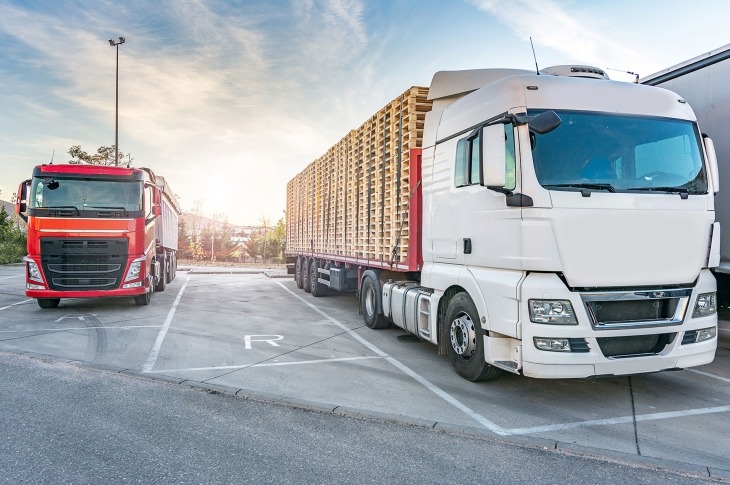 Digital Freight Booking — A Burgeoning Practice in the American Trucking Industry
The U.S. trucking industry generated close to $700 billion in revenue last year, accounting for almost 70 percent of the nation's freight bill. Plagued with an intensely complex network of shippers, drivers, fleet owners and freight carriers, the American road freight industry has to deal with layers of brokerage offering close to zero transparency in terms of pricing and availability of trucking fleet. Currently, about 75 percent of freight capacity is procured through contractual agreement and the rest through spot market for impromptu requirements.
Shippers mostly use these three primary solution models for their freight needs:
Contracting with a 3PL: Logistics firms provide fixed transportation services to shippers on a contractual basis. The agreement also includes a provision to hire additional trucks when the demand rises. However, this extra requirement attests to market spot rates.
Engaging with a broker: During times of high demand, procurement managers engage with a middleman who identifies and runs negotiations with suitable fleet carriers according to the nature of the load. Brokerage costs account for about 15-20 percent of the total freight expense.
Advertising on a load-board: A load-board is an online matching system that allows procurement organizations to post their freight requirements and trucking fleet operators to advertise their capability services. Shippers can then filter through the available services to choose a trucker whose capabilities best fit the requirement. The trucker can also reach out to a prospective customer via the portal. Subsequently, the parties negotiate and set up a deal.
The above engagement models present unique constraints that curtail efficient procurement. Although participation with a 3PL guarantees availability of trucks when needed, the agreement requires certain forecasting of subsequent demand — a concept largely unfamiliar to small-medium enterprises. Usage of brokerage services and a load-board are time-consuming processes with slim profit margins. The freight load-board services market is highly competitive, with providers offering free as well as paid products, with freight prices varying based on the nature of the plan. While paid load-boards are always better in terms of the quality of trucking service provided, they lack pricing transparency.
The Emergence of a New Model — On-Demand Trucking
Currently, it takes hundreds of phone calls and often, the use of extensive paperwork to schedule a freight shipment. With an increasingly global consumer base demanding overnight to same-day shipping, the road freight industry is struggling with logistics processes that are woefully expensive and inefficient.
To combat the above relatively incompetent modes of freight booking, on-demand trucking platforms are increasingly being favored by procurement managers for impromptu bookings.
On-demand trucking offers a technology-enabled platform providing expedited freight service along with larger visibility within the logistics network. It replicates the working mechanism of a load-board, but uses business intelligence to deploy a computer algorithm that matches requested loads, size, destination and distance with truckers capable of catering to this demand. It is an "Uber-like" service that matches shippers with trucking fleet operators that best fit their requirements. Unlike a load-board where a shipper is required to search and negotiate with a suitable trucker, on-demand trucking platforms analyze the shipper's freight load needs to find truckers plying on the same route and provide competitive price/transport duration estimates to help the shipper choose the most optimum service.
Incorporating technology accessibility in the American trucking industry sets up the following two future paths for the $700 billion market:
Tech-Enabled Spot Market: On-demand trucking offers the potential to streamline operating costs and sourcing time in the U.S. spot road freight market that boasts of generating close to ~$175 billion per year in revenue. Digital connectivity provides shippers with real-time visibility of the location of their goods, applied pricing mechanisms and enhanced transparency around freight availability. Elimination of brokerage layers could offer cost-saving opportunities of about 15-20 percent while procuring spot freight.

Smart Logistics: Computer algorithms used by on-demand trucking applications track driver schedules and log times to match the carrier with the shipper to ensure maximum efficiency at a competitive cost. The data analyzed could drive smart logistics decisions in alignment with the recent Electronic Logging Device mandate.
The potential to offer a simplified freight booking experience at an affordable price tag is increasingly finding favor in the market. This movement to a more robust, data-based freight system was largely championed by trucking startups such as Convoy, Transfix and Uber Freight. In 2017, Convoy signed a multiyear partnership with brewing giant, Anheuser-Busch InBev NV, to ship about 500 million cans of beer — almost 9,800 truckloads — through the startup's online trucking marketplace. Convoy's technological expertise in best analyzing shipping patterns to procure freight to optimally use capacity and reduce waste also attracted Unilever NV. A four-year agreement with the consumer goods giant will have Convoy connect Unilever to trucks for tens of thousands of shipments for the transportation of its soap, mayonnaise and tea.
On the back of growing competition from these startups, freight champions such as C.H. Robinson Worldwide, J.B. Hunt Transport Services, XPO Logistics and DB Schenker have also started developing digital marketplaces to initiate automatic "no-touch" shipments. J.B. Hunt expects to book about $500 million in freight — 240,000 truckloads — this year with the use of its own digital marketplace that it launched last year. In April 2018, XPO Logistics launched its proprietary freight booking service, XPO Connect, wherein shippers will be able to monitor changes in carrier capacity, spot rates and shifts in load availability by geography.  
Digital freight booking adoption levels are, however, still at a nascent stage. The combined revenue of these new tech startups amounts to only about 1 percent of the gross revenue from the brokerage of established freight forwarders. Currently, on-demand freight service is largely muted in the industry; however, growing industrial interest could slice off a significant pie from the $700 billion strong market over the next couple of years.
Sources: