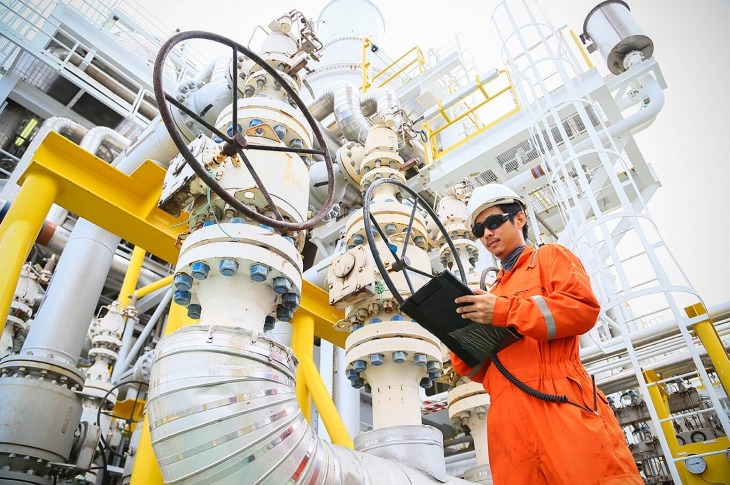 Digital Oilfields Set to Transform O&G Industry
The oil and gas industry, not surprisingly, is witnessing an increased adoption of Digital Oilfields (DOF). Given the technology's ability to integrate various complex processes within the oil and gas supply chain, it is poised to drive rapid transformation. It offers a significant opportunity for operational transformation and cost structure optimization by restructuring workflows and eliminating inefficiencies. Interestingly, the DOF concept has traversed from its earlier application of merely replacing manual logging with digital gauges and transmitting devices, to a much broader state wherein it now incorporates a central control console with big data and advanced software.
Wide Application of DOF
Increasingly, we are seeing companies engaged in extraction and production business implement DOF from the early stages of drilling to spot the most productive and economically viable reservoirs for profitable operations. For example, Eni, an Italian multinational oil and gas company, leveraged big data to discover the Zohr gas field in the waters off Egypt in 2015. Maersk Drilling and GE have decided to extend the scope of their digital partnership to nine subsequent vessels (post a pilot project involving one vessel) over a multi-year contract starting later this year. Moreover, geoscientists are also using DOF tools such as down-hole multiphase sensors to analyze dig-data generated by oilfield equipment monitors. DOF helps companies improve productivity, efficiency, multi-disciplinary collaboration, as well as decision making by providing real time and integrated data.
The Advantage of DOF
DOF technology has the capability to connect entire operations. It helps set common standards and create a comprehensive and global supply chain organization aligning various activities with different business units. DOF tools also facilitate performance measurement of drilling rigs operating in similar conditions; by using this data, management can identify the team that reaches the target depth most efficiently and at minimum costs. The identified model/methods can be replicated for other less efficiently operated rigs, thereby ensuring efficiency across operations.
DOF technology is currently being implemented mostly on specific assets or processes via pilot projects. However, with the uptake of artificial intelligence within the DOF arrangements, adoption is likely to pick up. However, the challenge is that despite the benefits offered by DOF, the transition from traditional operating methods to DOF may not be smooth.
How Procurement Can Benefit
The major impact on procurement is that the digital supply chain management facilitates just-in-time sourcing and reduces the order-to-stock with the integrated and analyzed information. It is estimated that the implementation of DOF processes will help companies realize up to 25 percent savings in operating costs. The other gains include production rates increasing up to 8 percent, project costs lowering by 2 to 4 percent and resource recovery improving by 6 percent, all this within the first year of deployment.
Nonetheless, companies need to be cognizant about the potential cyber threat associated with DOF, which may have significant material impact on company's operations and profitability. Companies need to have cyber security in place to protect their critical infrastructure from hacking or industrial infiltration. Two of the most important levers that will ensure success of the DOF strategy — are capability building and organizational alignment. In addition, harnessing and disseminating knowledge effectively would be the underlying requirement for digital oilfield success.
Sources: