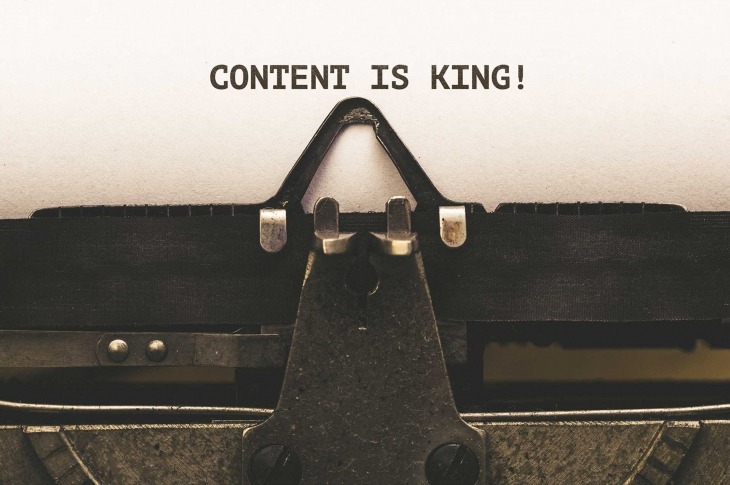 Driving Efficiency Through Content Supply Chain Optimization
With increasing digital channels and evolved customer tracking technologies, marketers are witnessing a limitless demand for content. But as content complexity increases it becomes very critical to build the framework for content management before it turns too disruptive for the marketers to handle.   Marketers feel content supply chain optimization is the need of the hour considering the limitless demand for content creation across channels. According to a McKinsey survey, 80 percent of the marketers feel the internal demand for content as a disruption. Forrester research indicates that content volumes have been increasing by 200 percent annually.   The following are the drivers that create insatiable demand for content creation:
A fluid landscape prevails in the digital space with new channels emerging yearly. Spend on digital channels is growing at a CAGR of 13.2 percent, accounting for 24 percent of the marketing budgets. In 2010 that figure was less than 10 percent
Marketer's trial and error approach across every channel is one of the drivers for the surge in content creation.
In the current scenario, 48 percent of the digital spend is channelized towards video creation. According to an ANA survey, 75 percent of the marketers feel On Demand videos could become as important as TV ads in the near future. Social media channels, such as Facebook and Twitter are increasingly driven by video content. YouTube claims to have more than 1 Billion viewers. Market research states that consumers spend about 4.5 Hours a day on Youtube videos
Evolution in consumer tracking is taking marketers towards customized ads generated real time for consumers. These concepts requires huge inventory of digital assets and content to play with.
From these facts it's easy to conclude that demand for content will continue to rise. Now where does the real issue arise? Most of the videos lose their purpose once telecast. The major concern for marketers is to organize this scattered content and derive efficiencies from it. In the current scenario, nearly 80 percent of the marketers do not have a content strategy in place. Though many marketers have digital asset management platforms, only few make use of it to build a strong content supply chain.   A major challenge is the value chain complexity. Marketers work with multiple agencies (creative, media, digital), production houses, and post-production houses (editorial, visual effects, animation, color correction, music) to create a content specific to each channel. The value chain for content creation is not as simple as it used to be in the past. With production de-coupling, marketers have started building their roster of production houses that are contracted and managed directly in each region.   Now marketers and ad agencies are focusing on in-house capabilities. Nearly 54 percent of marketers have in-house creative content departments. Holding companies are heavily investing in in-house post production capabilities. Some of them are Hogarth (WPP), Prodigious (Publicis), eg+ Worldwide (Omnicom), and Craft (Interpublic).   Now, considering this complex value chain, following could be some of the best practices to achieve efficiency in content creation:
On-board a CCO (Chief Content Officer): Content is one of the major assets to the marketer. A CCO will have visibility into all content created across brands, regions and channels. His or her major responsibility is to drive efficiency by avoiding content duplication and bring in innovative approaches to integrate multiple production activities.
Assess the current state: the initial step in content optimization is to understand how marketing dollars are split in content creation across channels, regions and brands
Post-production is the key: Many marketers fail to give equal importance to production and post-production, which has become so complex that it needs to be considered as a separate spend category. Post-production plays the major role in creating different version and formats that are usable for all channels. The re-usability of content is dependent on a futuristic approach adopted in post-production. Leaders such as P&G and Unilever have invested in in-house post-production teams. They play a major role in content formatting and its segregation in Digital Asset Management (DAM) so that they are usable late
Plan for post-production in the ideation stage: Marketers and agencies need to agree to the output versions, languages, formats and additional content that could be created to improve future re-usability
Best in class DAM platform: A DAM platform plays a major role in optimizing the content supply chain. It should be easily accessible by internal stakeholders and partners like production houses, agencies etc. It should have facilities to download necessary files in the required format. DAM needs to be centralized across brands and regions
Technology that fits the organization: Marketers should build necessary customized content optimization tools and technology that fit the purpose and branding style of the organization. For example, Warner Bros. built an internal technology platform that helps recreate ads for 65 countries in 40 languages. Initially, the studio re-created every ad for just five languages.
  These best practices will help marketers build a strong content supply chain with minimal duplication and maximum re-usability. With content complexity increasing, it is very critical to build the framework and structure for content management before it turns too disruptive for the marketers to handle.