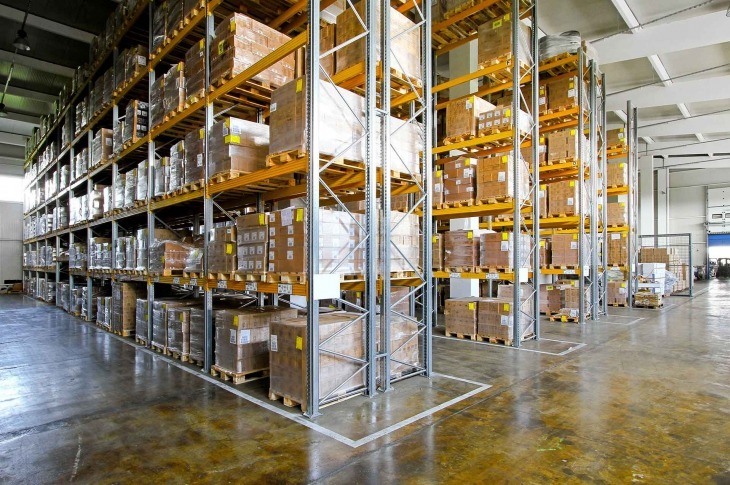 European Warehouse Market Trends and 2017 Outlook
E-commerce and online retail are major drivers for the increase in demand for different types of warehouses — such as mega fulfillment centers (merchandise storage and pick-up), parcel sorting centers, local parcel delivery centers, dot.com warehouses (fulfillment of online orders), return processing centers and local delivery centers (for same-day deliveries).
The global warehouse and storage market is expected to grow annually by about 2 to 3% in 2017, due to growth in e-commerce and the online retail sector. In Europe over the past three years, as an asset class, industrial warehousing properties registered robust demand from investors. This demand is due to higher returns at around 8.5% to 8.9% as compared to other assets, like office (6%) and retail (6.6%), continued lower vacancies, rising take-up levels and continued growth in business sectors. Although the majority of investments and take-up was concentrated on key warehouse markets like the UK, Germany and France, the countries of Italy, Spain, Russia and few CEE regions like Poland, Czech Republic also experienced positive take-up in 2016.
The ongoing growth of the e-commerce sector and expansion of warehouse operations is expected to drive take-up of about ~17M sq. m in 2016, in line with the 2015 record due to slower take-up in H2 2016, with lower vacancy levels of ~5-6% across Europe. 3PLs remained the largest occupier group with 37% share, followed by the manufacturing sector with a 19% share. The European industrial warehousing market was characterized by strong demand for large-sized prime warehouse spaces coupled with growing demand for warehouse proximity to large cities to support last-mile delivery models.
However, scarcity of modern warehousing units in mainland locations led to strong-take-up in new developments, driven by pre-leasing activity (space leased in advance of construction) and Built-to-Suit (BTS) developments (property construction as per tenants' requirements) dragging down average vacancy rates to ~5 to 6% across Europe in 2016. Speculative construction is on the rise due to healthy occupier demand. In Q3 2016, about 12 million sq. m (43%) Y-o-Y properties are under construction and about 3.4 million sq. m under speculative construction, reflecting 29% (20% if excluding Russia) of total space. The largest speculative construction exists in Russian (75%) and CEE (34%) markets, followed by UK (25%) and Western Europe (17%).
Despite limited warehouse availability, European average rental rates have remained stable at EUR 50-65 sq. m per annum across Europe in most of 2016, with the exception of a few regions like Milan (+4%), Dublin (+3.3%) and Manchester (+0.8%), receiving average rental uplift during Q2 and Q3 2016.  
Investment in logistics originated from the Central Eastern European (CEE) countries driven by a shift of distribution centers in Eastern European countries, especially in the Czech Republic and Poland. Amazon remains the key player in warehouse expansion in UK. It is expected to open a new 60,000 sq. m distribution center in Rome, a return-logistics center in the Czech Republic and an additional warehouse service in one of the key regions.
Outlook
In 2017, take-up levels are expected to remain stable with an expectant take-up of over 4 million sq. m in in Europe in H1 2017. The vacancy rates should continue to remain stable due to build-to-suit (BTS) and speculative development construction in 2017 as an alternative solution, especially for large units. The limited supply of prime warehouses in core markets is expected to continue till 2017 due to supply-demand imbalance in core markets, leading to continued investments in secondary markets.
However, upgrades of new warehouses, e-commerce growth, continued demand and investor interest will lead to warehouse growth in European markets in 2017, despite economic uncertainty.