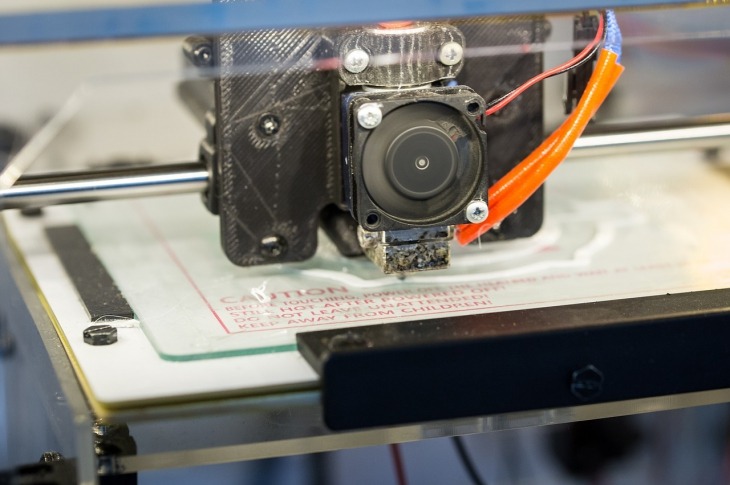 Evolution of 3D Printing in Healthcare Industry
The impact of 3D printing has been far flung, with several industries waking up to the true potential of this innovative technology. But if there is one industry where this technology has been at its transformative best, it is the healthcare industry. At a time when healthcare costs are rapidly spiraling, 3D printing has emerged as a cost-effective and widely accessible technology option. Importantly, 3D printing in healthcare is expected to be worth approximately $6 billion by 2025.
Rapid Advancement in 3D Printing
With 3D printing costs dropping, many divisions within the healthcare industry have been quick to seize the opportunity, driving innovations in 3D printing and replacing expensive procedures. What has also greatly helped is the role played by FDA in paving the way for greater implementation of 3D printing.  We are seeing 3D printing being extensively used in prosthetics and surgical implants, and dental procedures. Heavyweights such as GSK are already investing and exploring 3D printing for drugs and organs. K2M Group Holdings, a global leader in complex spine and minimally invasive solutions, recently got an FDA approval for a 3D-printed expandable posterior lumbar interbody system. Similarly, DENTCA, an orthodontic company was given clearance for a material being used for 3D-printed dentures.
The Emergence and Advantage of 3D-Printed Pills
3D-printed pills are yet another innovation that is revolutionizing drug consumption. In what has been a boost to 3D printing, the FDA has been actively collaborating with firms, helping them bring innovations to the market. Spritam, the first US FDA approved 3D-printed drug from Pennsylvania-based Aprecia Pharmaceuticals is being used to treat epilepsy. In this context, it is important to note that FDA hasn't laid out any unique regulatory adherence for 3D-printed drugs. The general rules, such as the ones related to contamination and robustness that apply to other drugs, are applicable to 3D-printed drugs as well.
The advantages of 3D-printed pills are immense, with the most notable being:
A personalized form of medication, the innovation can change the way medications are consumed. It comes with the possibility of combining multiple tablets into a single pill with more porous material for easy consumption and lesser side effects
The pills are custom made which means that the right dosage and strength of the dose can be controlled to bring about best results
Pharmacies and hospitals are expected to play a bigger role once the innovation is implemented. One possible way to see is, pharma companies will license the blueprint to pharmacies and hospitals which allows them to produce drugs at their end. With a single prescription and basic ingredients ready, the custom-made medicine is expected to get delivered to the patient by the pharmacist with minimal waiting time
Another area under pharmaceutical development that could greatly benefit from the customization feature of 3D printing is clinical trials. The drugs can undergo clinical trials to evaluate the best ingredients, best size, best dosage and other aspects in a much shorter span compared to how it is currently done. This would mean faster approvals and quicker introduction of medicines to the market.
The Challenge
While the advantages and outcomes of 3D-printed pills are there for everyone to see, there are several challenges that need to be overcome to make 3D printing of pills a feasible option in the near future:
Firstly, the innovation is expensive. Hospitals and pharmacies would not want to replace their handy bottles of generics with huge printers for making customized medicines available for a small percentage of the population
Talking about the 3D pills, though the concept is novel and expected to revolutionize the industry, the prime ingredients (APIs) in the printer still have to be manufactured by the manufacturers who can afford the costs of getting an FDA approval
A limitation of 3D-printed drugs could also be that it can be done only for chemically formulated drugs and not biologics
Since it is a very new concept, 3D printing seems like a viable option for small-scale manufacturing which is used for personalized medicines and for early stage clinical trials. A mass manufacturing using 3D printers does not seem like a possibility at this point of time
There is also the drawback of counterfeiting, illegal usage and other crimes that are possible with this technology once the blueprint is transferred from the manufacturer level to individualized purpose or pharmacies
 
Conclusion
Undeniably, there is an air of anticipation about the numerous possibilities with 3D printing. With Aprecia becoming the first company to get an FDA approval for its 3D-printed pills, it has opened the doors for many research and pharma companies to follow suit. However, while talking about the many positives of cost-effective 3D-printed drugs, it is equally important to discuss the challenges that can be a hindrance to long-term and large-scale success. Regulatory and infrastructure of healthcare are some of the binding issues. For the time being though, 3D printing of pills seems like a feasible option only for small-scale local manufacturing.
Sources