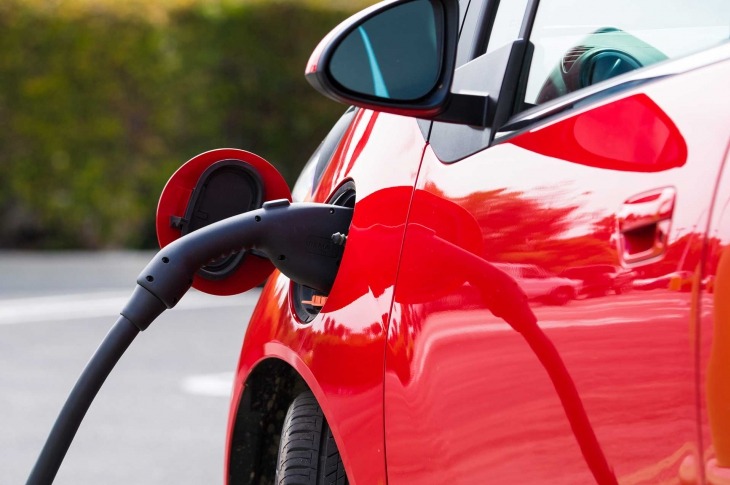 Factors Impacting Manufacturing of Electric Vehicles
Regulations to reduce vehicular carbon emissions globally is driving the demand for electric vehicles. Chinese car manufacturers are mandated to ensure 8 percent of their sales is from electric vehicles in 2018 and 12 percent by 2020. UK, France, Germany, and the Netherlands in Europe aim to ban the sale of vehicles powered by petrol/diesel by 2040, while India plans to sell only electric vehicles by 2030. Sale of electric vehicles and hybrid cars, along with the rising use of electronics and smartphones, has led to an increased demand beyond current production levels for some of the commodities such as lithium, cobalt, and palladium.
Increase in the Price of Raw Materials
Lithium batteries are used in electric vehicles for their light weight and high energy density. Prices of raw materials used in lithium ion batteries such as cobalt, manganese, nickel and palladium are on an increasing curve over the last two to three years, in spite of the downward trend experienced by the commodity index, Lithium prices increased to double and cobalt prices rose by 60 percent from 2015 to 2017, though the Bloomberg commodity index fell by 35 percent during the same period. In China, which is a prime hub of battery manufacturing, lithium prices increased fourfold in 2016 due to supply shortages from Australia. 
Markets for these raw materials are expected to remain susceptible to speculation and volatility due to the nature of the market. Markets are relatively opaque with a few mining companies having a significant market share providing high supplier power. Increase in the price of these crucial input raw materials is posing a negative pressure on electric vehicles to attain price parity compared to combustion engine-based vehicles which have been enabled by the advances in material efficiency.
Lithium Supply Market: Bolivia holds around 51 percent of global lithium supply followed by China (22 percent). Global lithium production increased by 12 percent in 2016 in response to increased demand for electric vehicle batteries and production in Argentina spiked by 60 percent. However, it is difficult to estimate the exact production levels for the next five years.
Cobalt Supply Market: More than 69 percent of the global cobalt supply comes from Congo in Africa, a region marred by corruption, bureaucracy, and violence. These aspects pose geopolitical risks for cobalt mining. Further, Africa plans to double its tax on metals. Amidst rising price speculations, investors have begun stockpiling cobalt after forecasts of 20 percent increase in price per annum.
Valuations of lithium mining firms have been soaring over the last year with the share price of Albemarle, the largest producer, seeing a three-time rise since September 2015. A Chinese firm bought an Australian mine for almost 2000 times the price, 11 months ago.
Major automobile firms are in the process of aggressively expanding their electric vehicles portfolio. However, current high input metal prices and higher supplier power by miners such as Glencore plc and China Molybdenum Co. capable of dictating supplies pose a major barrier for the electric vehicle plan.
How to Ensure Secure Supply and Minimize Price Volatility?
Hire mining, engineering and geology talent to support procurement teams: To gain more knowledge about the market and supply availability, some car manufacturers such as Tesla and others are hiring engineers experienced with Nickel/Cobalt manufacturing and geologists to support procurement teams with insights on metal prospecting. They are also conducting site visits of cobalt mines in Congo to gain better visibility on supply.
Use batteries that require less lithium and cobalt: BMW plans to transition from batteries that currently use 13 percent cobalt to 7 percent cobalt by 2021 and 4 percent by 2025.
Recycle old batteries to mine useful metals: Scientists working for American Manganese Inc. in Vancouver are currently experimenting on techniques to extract cobalt from used batteries. Recycling is expected to have a stabilizing effect on pricing but will only be able to pick up full scale after 10-15 years when the first batch of electric vehicles will reach their expiry date.
Source from artisanal mines: This approach will be helpful as small-scale artisanal manufacturers have limited supplier power and scope for negotiation. BMW plans to explore this opportunity.
Procure cobalt directly from automobile companies instead of battery manufacturers:  This will enable better control and help process requests directly responsive to EV manufacturing plans.
 
Sources: