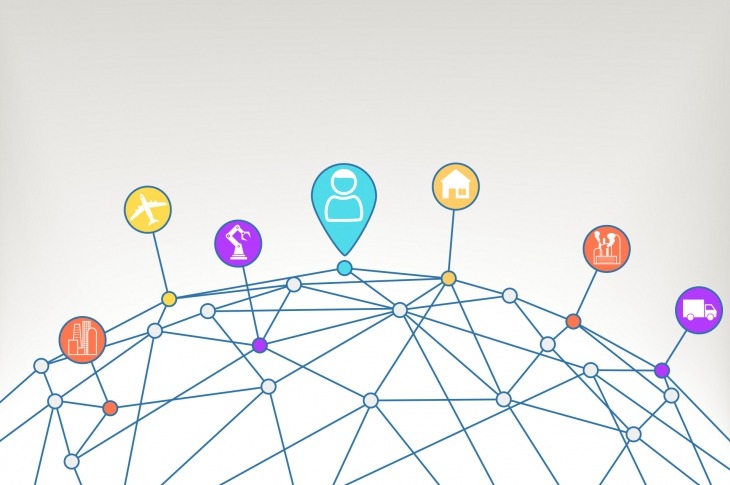 Factors to Consider as Industries Embrace IIoT
In this technologically advanced world, industries are consistently concerned about efficient and cost-effective ways to manage their businesses. Implementing Industrial Internet of Things (IIoT) has proven to be a resort to resolve these issues. IIoT's network of a multitude of devices not only generates quantum of important data but also delivers business insights by monitoring and analysing them.
Application of IIoT has been witnessed across industries including power and energy, oil and gas, manufacturing, healthcare, and aviation, to name a few, with the aim to achieve efficiency, productivity and performance. Rising adoption of tunable diode laser spectroscopy (TDLS) analyzers for oxygen measurement, over traditional solutions such as zirconia and paramagnetic techniques, is one of the examples of IIoT framework. Generally, companies operating asset-intensive businesses are more eager to think strategically about transforming their operations, and thus move toward connected devices, as part of their digitization strategy.
According to Gartner, the technology research and advisory company, by the end of 2017 the global network of connected devices would reach 8.4 billion (up by approximately 30 percent year-on-year), of which over 3 million would be aligned to business applications. This is further expected to grow 50 percent to 7.5 billion by 2020. With respect to the ROI globally, around $6 trillion are expected to be invested on IoT solutions during 2015-20, of which approximately $4 trillion would come from private businesses, including manufacturers.
Sourcing Insights: Though a lot of buzz has been created about IIoT, sourcing managers need to be cognizant of the fact that IIoT is quite similar to the concept of enterprise mobility, which caused significant issues in its provisioning realm. Thus, it is advisable for sourcing managers to consider the below factors as they opt (or decide to invest more) for IIoT:
Cost Implications: IIoT can have significant implications on the total costs. This is primarily because companies would need to staff professionals to ensure they source and procure the right devices (from myriad devices that fall under the IoT category) based on their requirements. Also, professionals should know how to manage and support IIoT tools aptly with appropriate solutions.
Strategic Sourcing: Companies may consider engaging with strategic sourcing service providers and leverage their professional experience to source the category in optimum manner, thereby achieving a strong yield.
Security Implications: Growth in the internet-enabled technology has triggered security concerns as connectivity has spread from PCs and mobile devices to other IoT-networked equipment. This necessitates additional investment in cybersecurity not only by developers but also by users.
Operational Implications: Growth in application of IIoT can exert increased strain on the communications infrastructure, resulting in reliability issues.

Organizations' endeavour to take the company's digital transformation to the next level would require a blend of strategy, collaboration, mobilization of company-wide efforts and flexibility. It is certainly an exciting time to be a leader in asset management. However, companies that can prudently tackle challenges or downsides of the IIoT framework will be better able to gain maximum from this upcoming trend.
Source: