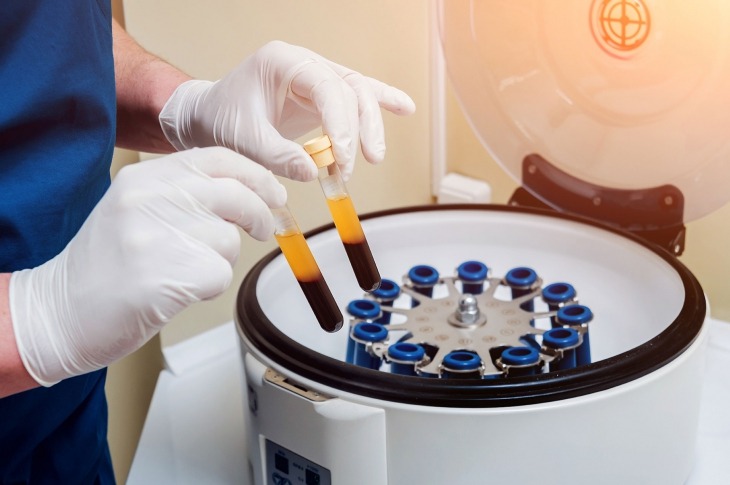 Fetal Bovine Serum & Potential Avenues for Sourcing
Cell culture involves growing cells in-vitro in a synthetic environment comprised of nutrients. Fetal Bovine Serum (a centrifuged component of defibrinated blood extracted from cattle fetus) is a pivotal component in this process, as it encourages cell cycle and metabolism due to its growth enhancing features such as vitamins, nutrients and hormones.
Within cell culture, the main application areas of Fetal Bovine Serum (FBS) include animal health, biotechnology, pharmaceuticals and diagnostics. Among several grades of FBS, sterile filtered serum has considerable demand owing to its broad performance in cell culture irrespective of cell lines.
Global demand for FBS is predicted to grow at a CAGR of approximately 5% in next two years, mainly due to elevated demand within the biopharmaceutical industry. United States FBS is a major contributor in this increasing demand, as it occupies 65% of the global market.
Important factors resulting in higher demand for U.S. FBS include growth of pharmaceutical companies (CAGR 5.7% - 2017-2020), increased R&D spend (CAGR~ 3.4% in 2016), OIE (World Organization for Animal Health) categorizing U.S. FBS to negligible risk of mad cow disease, volatile price fluctuations of Australian origin FBS and rising consumption of U.S. FBS from emerging markets such as South Korea.
Recent mergers and acquisitions within the U.S. market has given rise to an oligopolistic scenario. Companies such as Merck KGaA, Thermofisher Scientific, GE Healthcare, VWR/Seradigm and Corning are the major suppliers vastly involved in enhancing an FBS portfolio.  
There is limited availability of FBS as it is a by-product of the beef industry, which has suffered from price fluctuations owing to severe droughts and herd rebuilding in the U.S. since 2011. Also, consumers in the U.S. are moving away from red meat to chicken, reducing beef consumption as they feel chicken and pork are more efficient sources of protein than beef cattle.
Therefore, suppliers have devised opportunities which could facilitate cost savings to their customers. For instance, in a research document, Corning suggested that savings of about 30% can be achieved by reducing FBS concentration in growth media for specific cell lines to 5% from 10-20%.
An emerging trend in the serum industry is to switch from animal derivatives to human or bioequivalents, as it is economical and easy for regulatory approvals. Customers with new research requirements usually prefer human serum as compared to animal alternatives. Lonza and Tissue Culture Biologics are the major players in the U.S. market in manufacturing human serum.
FBS bioequivalents garnering customer traction within the U.S. market include FetalClone by GE Healthcare, Equafetal by Atlas Biologicals and Fetalgro® by RMBIO. In their alternate FBS offerings, Biowest provides Instant FBS, which is a powdered form (U.S. origin) that can be diluted in the growth media by facilitating growth enhancing factors, lowering risk of contamination and extending shelf life for about three years.
Apart from the U.S., FBS can also be imported from USDA approved regions such as Costa Rica, Honduras, Iceland, Canada, Chile, Uruguay and Nicaragua, which offer lower FBS prices. According to the USDA, FBS sourced from these countries are considered clean from all viruses of importing concern. However, procuring FBS from Australia and New Zealand is considered to be 10-15% costlier than the U.S. and companies are ready to pay a premium amount, owing to negligible regulatory risk and its closed herd market scenario.
A significant shift in market dynamics (pricing and availability) is expected if Brazil (the largest supplier of FBS, which sells at 1/4th of U.S. origin) is permitted to enter into the U.S. market. Currently, it supplies to EU and Asia for research activities and not to the U.S. due to resistance from farmers, as they fear price drop and concerns related to foot and mouth disease.
Several Tier 1 players have interest in penetrating the Brazilian market, but the USDA has restricted the approval. For instance, GE Healthcare applied for a permit to allow the Brazilian FBS into the U.S. but the USDA declined, owing to the disease concern. Nevertheless, market players feel the USDA might allow import of Brazilian origin FBS from areas of Brazil which are free from foot and mouth disease, or they might instead allow gamma-irradiated FBS.
Amidst the above-mentioned growth restraining factors, FBS is still a major ingredient in the growth medium within cell culture, as researchers have not yet formulated a replacement for this animal-derived serum in large volumes.