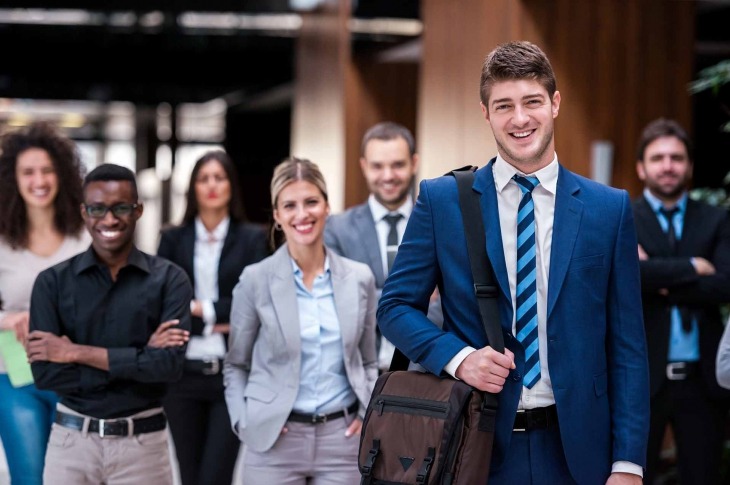 Future of Outsourcing in Professional Services - Key Trends to Watch
As the world awaits the domino effect of the "Trump" card that U.S. recently embraced, one industry that should have their eyes and ears wide open is the outsourcing segment. While we wait on America's stance on how business services outsourcing will pan out over the next few years, here are some key trends across outsourcing of various professional services determining the future course of the industry.
Human resource outsourcing should see significant shifts in the areas of outsourcing key responsibilities, processing of new incentive-based plans and adoption of technology to aid process efficiency. HR outsourcing firms have shifted from being transactional-oriented to judgment-based services, and are now handling talent management and learning and development services, in addition to payroll and pension administration. These firms are aiming to create outsourced teams operating as an extension of the organization, with no distinction between internal or outsourced HR services. For instance, WSP UK has hired an HR outsourcing firm that it treats as an extension of their team, with the outsourcing team sitting at WSP's offices and attending relevant meetings.
Outsourcing of incentive plans (retirement savings plans and defined benefits plans) is showing an increase as it helps employers reduce time spent on maintaining records. Additionally, this decreases the cost of an administrator, thereby saving money. Technology is also making major inroads. With the advent of the Affordable Care Act (ACA), enrollment and employee tracking has become cumbersome. There is a need for firms to work together to avoid penalties, thus triggering a need for an integrated human capital management system. HR outsourcing firm ADP introduced ADP Health Compliance, an integrated technology solution that helps determine ACA offers of coverage eligibility, assesses affordability, and provides a critical Regulatory Management solution.
Insurance service providers are gradually adopting Robotic Process Automation (RPA) technology platforms that reduce pressure off tedious tasks, which aids in saving time and costs to the company. Wipro, a leading F&A outsourcing firm, used RPA technology in the insurance sector for processing of claims and new business data entry, which helped the company achieve an approximated efficiency of 40% in the insurance sub-process. Insurance firms are increasingly willing to outsource more high-value, complex and core functions such as support in actuarial and underwriting services, usage of analytics for claims and risk and network optimization for agencies. This is evident from major providers such as TCS, Genpact and Accenture making significant investments in insurance technology and business process solutions.
Developments are similar in financial services as well, with the industry seeing several multi-function finance and accounting outsourcing deals, with most of them adopting RPA to automate repetitive and tedious tasks to save on time and costs. F&A outsourcing firms are also shifting from undertaking transactional processes like accounts payable or accounts receivable to more complex financial planning and analysis, management reporting, financial closure and, in some cases, industry-specific functions.
Regarding pricing models, key vendors are moving away from FTE-based models to consumption-based models with built-in outcome pricing. For example, Cognizant, despite having a smaller footprint in the F&A BPO industry, is aggressively shifting to outcome-based delivery of F&A based on insights provided by its clients. From the client's side, it's true that traditional models (Fixed, Time & Material etc.) hold the major share for outsourcing deals; however, adoption of output-based models such as the performance-based model are expected to increase at a higher rate. With niche boutique firms giving majors like Capgemini, TCS, IBM, WNS, ADP etc. a hard run for their money in respective segments, customers need to be well aware of key developments and capability expansion of their outsourcing partners. It will be interesting to observe the key transformations that major political events of this year (Brexit and voting Trump to power) may have on the outsourcing industry over the next year or so.