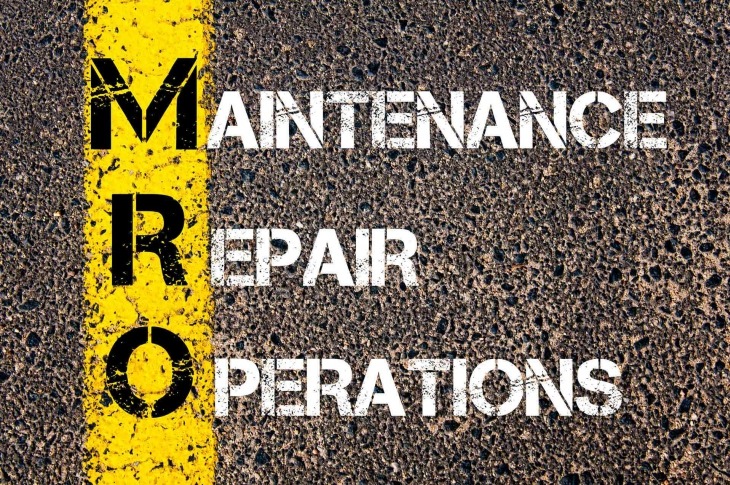 Global MRO Supplies ― Manufacturing Plants Experiencing Delayed Delivery
Globally, some manufacturing plants across industries are experiencing extended delivery times for various direct acting parts such as bearings, screws, linear guides and others. The extent of delay varies from few months (one to two) to several months (eight to nine). Since these spares are used in production equipment, this delay in delivery time impacts manufacturing processes.
Increasing Demand Witnessed by End-User Segments
Industrial machinery bearings have usage in a wide range of industries such as steel, chemicals, railways, construction equipment, electrical and IT equipment, and common applications in industrial pumps, electric motors, machine tools, Hard Disk Drives (HDDs), home appliances. However, semiconductor equipment and machine tools are two segments that contribute to the sale in a major way.  
The increase in delivery times of spares such as bearings and motion guides can be attributed to increasing demand from the end-user segments. The semiconductor and electronics manufacturing industry, globally and particularly in Asia, is experiencing robust growth driven by smartphones, construction of data centers and digitization across industries.
Majority of the Japanese companies have significantly upgraded their capital investment spending in 2017, an increase of 15.8 percent from the previous year, the largest increase since the peak of the Japanese economy in 1990. Among these, the sector with the largest increase in plans for capital investment is semiconductor and electronics manufacturing.
The Asian semiconductor industry, particularly in China, India, Korea, Taiwan and Vietnam, is expected to experience similar levels of growth. Two of the four major Asian semiconductor manufacturers, Samsung and Toshiba have significantly increased capital expenditure in 2017 to meet short-term demand. The capital investment of Samsung Electronics in 2017 is projected to increase up to 80 percent (from the previous year) to touch $42.37 billion. Toshiba has revised its capital investment plan for this year by nearly 60 percent from an initial plan of 680 billion yen and advanced 270 billion yen investment initially planned for 2018 to this year.
Additionally, increasing automation in manufacturing and smart manufacturing initiatives are also driving demand for direct acting spares such as bearings and motion guides. Further, increase in production capacities in the automotive sector (upcoming plants of Suzuki, Toyota and Mazda) is expected to result in additional demand for MRO spares such as bearings, screws, LM guides and others which are vital components of manufacturing equipment.
Mitigating the Risk of Delayed Delivery
Leading spare suppliers such as SKF, THK, and NSK have reported an increase in sales in 2017. While THK attributes the annual sales increase to growth in the electronics industry, SKF and NSK have reported a significant increase of sales in the industrial segment (compared to the automotive segment). Thus, the recent increase in delivery times for direct acting parts noted in some industries such as automotive can be attributed to rising demand in other end-user industries, primarily electronics (semiconductors) equipment and machine tool equipment. However, considering the competitive nature of the spares manufacturing business, it is surprising that manufacturers have not scaled up production to meet rising demand. There can be a multitude of possibilities. It is possible that spare manufacturers did not foresee this increase in demand, or they did foresee but did not find the demand forecast to be consistent enough to consider increase in production. Another reason could be that they were considering expanding production but faced additional barriers such as highly skilled labor required for manufacturing of motion guides, or technology constraints around manufacturing process or declining surplus steel in Asia posing a potential risk.
Buyers of such direct acting parts used in production equipment, primarily bearings and motion guides, should be wary of this industry trend and look for ways to mitigate the risk of delayed delivery. Measures could include renegotiating delivery time KPIs with suppliers. What could also work is engaging with suppliers that are initiating expansion of capacity either through additional plants or by scaling production at existing units. Also, engaging with suppliers having a smaller proportion of their customer base in electronics and machine tool equipment segments should relatively reduce the risk.
Sources: